Why News Headlines Get more Re-Tweets
By Amanda MacArthur • 09/18/2012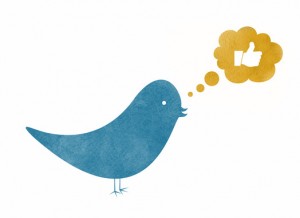 Last week I dug into some research around a tweet's ability to drive clicks and traffic. The results showed that a more personal feed with quirky statements, re-written headlines and engagement resulted in more followers and clicks.
However, it was the straight-up news headline that got all the re-tweets.
There was a time when I couldn't compare  for this purpose, but it seems everyone has discovered the secret to more followers and engagement.
Since @ChicagoTribune and @ColonelTribune promote the same content and are run by the same company, they made an easy side-by-side comparison. Still, Chicago Tribune's feed, which has about 90% fewer followers than Colonel Tribune, got more retweets. This held up in every example I could find.
I looked for bots that might skew the results, and there weren't any.
Here's a hypothesis for why these headlines work:
A good headline is a good headline.
A rewritten headline can garner clicks when the headline is no good to begin with, but a good headline stands on its own. If it's catchy, don't change it.
16 Retweets -
Why Chicago breeds great restaurants and theater companies trib.in/PxpzRP

— Chicago Tribune (@chicagotribune) August 31, 2012
0 Retweets -
All the kitchen's a stage. Indeed! Why Chicago breeds great restaurants and theater companies. bit.ly/Pxul1T — ColonelTribune (@ColonelTribune) August 31, 2012
Hashtags reach those who aren't following you.
Chicago Tribune always uses hashtags (likely automatically generated by their system). This is an uncharacteristically weak example from Colonel Tribune, but you can see the difference a hashtag makes. Let's remember that the Colonel has 90% more followers, and should be toppling them in re-tweets.
40 retweets -
#Apple to unveil #iPhone5, likely featuring a bigger screen, 4G, today at noon trib.in/RHYJv5 — Chicago Tribune (@chicagotribune) September 12, 2012
7 retweets -
Apple is set to unveil the iPhone5 today at noon, likely to featuring a bigger screen, 4G trib.in/RHYJv5

— ColonelTribune (@ColonelTribune) September 12, 2012
There are other co-branded feeds (like @PeopleMag and @StyleWatchMag), but none have such distinctly separate styles and many have moved away from the main headline strategy. It's research like this that reminds you to test different tweet formulas, and try many different variations of your headline. I've noticed the Colonel using more general headlines lately, and this is likely the reason.
The other side of this is that re-tweets don't always equal clicks. Many Twitterers re-tweet without ever clicking through. They use re-tweets as a form of bookmarking, or simply use them to share articles they think will be good based on the headline.
Now it's your turn, let's make a conversation out of this — why do you think these headlines are getting more re-tweets? Do your headlines get more re-tweets too? And do those re-tweets result in more clicks?
Related Posts
Posted in Audience Development Strategy
No Responses to "Why News Headlines Get more Re-Tweets"
Leave a Comment