How Does Your Email Conversion Rate Compare?
By Norann Oleson • 10/18/2012
An email conversion rate of 4% or more is healthy, but these publishers are seeing much higher!
The number of website visitors you convert into email subscribers is your email conversion rate (ECR). According to Marketing Experiments, the median email conversion rate for most websites is 4% and the average is 8%. Traffic from paid search sees a slightly lower average conversion rate.
Your ECR is a simple ratio: The number of unique visitors that come to your website during a 30-day period, divided into the number of visitors who join your database by signing up to receive your free email newsletter during that same 30-day period.
If during a given month you have 100,000 unique visitors arrive at your website (according to Google Analytics or a comparable measurement tool) and 8,000 of these unique visitors become new email subscribers (according to your email management program or service), your ECR is 8 percent (8,000/100,000 = .08 or 8.0%).
So, what's your site's ECR? If it isn't 4 percent or more, you've got some work to do!
Any website analytics tools can measure your unique monthly visitors, but projecting optimal email circulation requires a calculation.
What is an acceptable email conversion rate (ECR) for your business goals?
If you assume the ECR will be constant at that given percentage over 60 months, where will your email circulation level off?
The answer is a linear equation. The relationship between the ECR and email file size produces a straight-line graph when you hold all other variables constant. If you can double your ECR, you'll double the size of your subscriber file over five years (or any fixed period).
How to increase conversion rates
Irresistible offers make it hard for visitors not to sign up. It all starts with your content. After reaching a point of satisfaction with your content, make an offer that's worth the exchange of an email address. At the most basic level, we recommend giving away a free special report in exchange for your user's email address.
Using the six types of conversion architecture, you will get the highest sitewide conversion rate. These conversion architecture page elements are called OFIEs, OFINs, floater order forms, display ads, text ads, and simple text links. If you are using all six, you could be seeing a conversion rate as high as 12%. Most publishers we've studied are only implementing one basic email capture. Thus, they're only seeing a 0.1 to 0.2% conversion rate. The following publisher examples are all Mequoda Gold Members and have significant conversion rates using these methods:
OFIE (Order form in editorial): An OFIE is an embedded subscription form that appears on web pages to order a product or service, or more likely to sign up for an email newsletter. Next to Floaters (below), they are the best way to gather new email subscribers.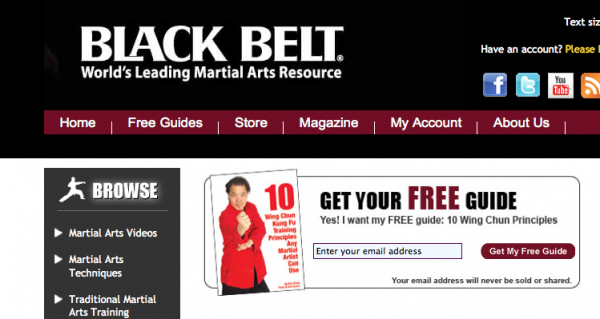 OFIN (Order form in navigation): These online order forms appear in the right or left-hand navigation panels of a website. The customer/end user fills them out to order a product or service or to sign up for an email newsletter.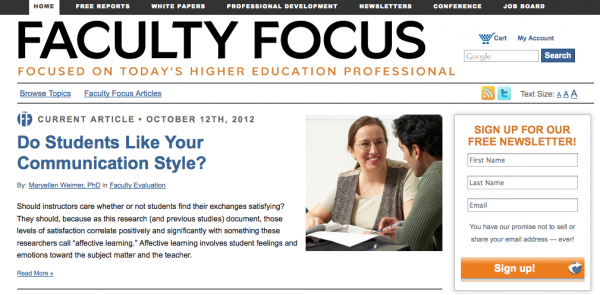 Do you want more website traffic and a larger email marketing list?
Download our free Increasing Website Traffic & Building Email Marketing Lists eBook now
and learn the strategies successful publishers and Internet marketers are using.