About the Instructors
Don Nicholas, Chairman & CEO

Don Nicholas is Chairman & CEO of Mequoda Systems. He supervises the planning, development and optimization of all Mequoda Multiplatform Media Management Systems. Don serves as an executive coach for Mequoda's Service Teams and the high octane management teams at our Gold Member Client organizations. Over the past two decades, Don and his teams have guided the transformation of hundreds of legacy media brands into highly successful multiplatform media brands. Don has authored numerous books on media and technology including Multiplatform Publishing Strategy. Don is the lead instructor for the Mequoda Events, and a frequent moderator and speaker at media industry events. He is also the founder of Blue Dolphin Direct, MagazineWeek and Lighthouse Publishing Services. He is a graduate of the Naval Nuclear Power Training Command, Sacramento State University and Capella University where he studied engineering, journalism and management. Don is an avid sailor, historian and novelist who loves to travel with family and friends.
Kim Mateus, Executive Vice President & Planning Group Leader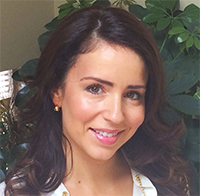 Kim Mateus is Mequoda's Executive Vice President & Planning Group Leader. In 2017, she will guide a select group of legacy media organizations through our Business Transformation Planning Program. She leads our planning, research, and communications teams and manages Mequoda's events and workshops. She's a frequent speaker at industry events and proudly serves on the board of the Specialized Information Publishers Association. She earned her degree in journalism at Roger Williams University and enjoys travel, cooking and time spent with family and friends.
Bill Dugan, Senior Vice President & Chief Strategy Advisor

An expert in developing new products and revenue streams, Bill Dugan works closely with Belvoir Media Group, Cabot Heritage Corporation, The Dark Intelligence Group, Forester Media Network, Investing News Network, Metro Parent Publishing Group, National Association of Plan Advisors, Prime Publishing, The Successful Investor, and Vida y Salud Media Group. Bill partners with the executive management teams of these organizations to develop strategic multiplatform publishing plans, oversee implementation of publishing business plans, and help clients grow revenue, profits, and influence.
Bill has served as Publisher and Group Publisher for twelve B2B paid-circulation newsletters at Georgetown Publishing House, Briefings Publishing Group, and The Pohly Company. And as Director of Marketing for Nutrition Action Healthletter, Bill helped grow that consumer publication into the largest paid-circulation health newsletter in the world. Bill is an active member of the Specialized Information Publishers Association (SIPA) and serves on the board of directors of SIPA's Foundation.
Nancy Horan: Nancy is SVP & Technology Group Leader. Over the past decade, Nancy has built and deployed more than 30 successful subscription websites for a variety of consumer and business publishers. Nancy works with clients in the Mequoda Technology Services group to help manage, design, build and deliver best practice Mequoda Systems. She is well versed in the Mequoda best practices, WordPress, and WhatCounts Email management software. She is a previous presenter at the Mequoda Summit. She is a certified Scrum Master and Professional Scrum Product Owner. She is a member of the Boston Product Management Association. Prior to working for Mequoda, Nancy has held various technical positions. She has over 15 years experience in Engineering Management and Product Management at Brooktrout Software, Styron Corporation, Banyan Systems and Data General Corp. Her past technology expertise includes telephone systems, backup software, networking systems and business applications. Nancy holds an MBA from Bentley College and a BA in computer science from Boston College.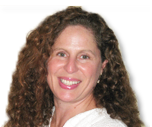 Norann Oleson: Norann is Consulting Group Director at Mequoda. She's an expert in audience analytics and has designed dozens of audience reporting programs for niche brands including Investing News Network, Prime Publishing, University Health Network and Cabot Investing.
Norann performs research, creates reports, analyzes results and helps drive traffic for her clients, making her a master of data and analytics for dozens of business and consumer publishers, with an understanding of more comparable data than any single-company analyst. Norann holds a Google Analytics Individual Certification.