About the Instructors
Don Nicholas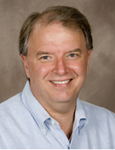 Don is CEO of Mequoda Group and has guided the development of more than 70 successful niche media websites including Consumer Reports, HR Daily Advisor, Investing Daily, Johns Hopkins Health Alerts, Knitting Daily, Program on Negotiation at Harvard Law School and Vida Y Salud. He specializes in new business development, digital publishing and Internet marketing. His team's Mequoda Method books, reports and posts were downloaded more than 850,000 times in 2012. This year more than 100 publishing executives will complete his quarterly Digital Publishing & Marketing Intensive where they will learn his comprehensive system for digital publishing and marketing.
Ed Coburn

Ed is CCO of Mequoda Group, and is a veteran operator in the field of specialized information services and niche media, with extensive operating experience with both B2B and B2C markets. Previously he was Publishing Director at Harvard Medical School's consumer health media group, co-founder and Managing Director of Circadian Information, Group Publisher at Cutter Information Corp., and a marketing manager at Cahners Publishing Company. He has deep, first-hand knowledge of product development, marketing, editorial, publishing technology, organizational development, developing and working with strong brands, and the broad range of other issues publishers face in operating their businesses. As Chief Chief Content Officer and Lead Consultant for Mequoda, Ed is responsible for shaping and implementing Mequoda's corporate strategy as well as working with Mequoda clients to develop and implement profitable business strategies.
Norann Oleson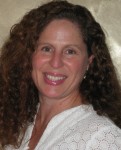 As Mequoda's Analytics Manager, Norann is responsible for preparing and updating the Mequoda proprietary Audience Development Analytics Suite for Gold Member clients. In this capacity, she performs research, creates reports, analyzes results and helps drive traffic for clients including Mr. Food, Farm Progress, Vida y Salud and WatchTime. This makes Norann a master of data and analytics for dozens of business and consumer publishers, with an understanding of more comparable data than any single-company analyst. Norann holds a Google Analytics Individual Certification.
Laura Pittman
Laura Pittman, COO and General Manager of Mequoda Group, is responsible for modeling, budgeting, reporting and analyzing data for Gold Member Clients, including Active Interest Media, NAPA, NHAI, Meredith Corp., and Vida y Salud Media, working directly with them to help them understand the impact of the Mequoda System on their own businesses. Laura is formally trained as an accountant, and is an expert in computer modeling, reporting and business analysis, and is a specialist in project management, fulfillment system reporting and direct marketing. Laura teaches business analysis and modeling at Mequoda events.