About the Instructors
Don Nicholas, Founder & Chairman, Strategy Group Leader

Don Nicholas Don Nicholas is Founder & Chairman of Mequoda Systems. As our Chief Systems Advisor, he supervises the planning, development and optimization of all Mequoda Multiplatform Media Management Systems. Don serves as an executive coach for Mequoda's Service Teams and the high octane management teams at our  Gold Member Client organizations. Over the past two decades, Don and his teams have guided the transformation of hundreds of legacy media brands into highly successful multiplatform media brands. Don has authored numerous books on media and technology including Multiplatform Publishing Strategy. Don is the lead instructor for Mequoda Events, and a frequent moderator and speaker at media industry events. He is also the founder of Blue Dolphin Direct, MagazineWeek and Lighthouse Publishing Services. He is a graduate of the Naval Nuclear Power Training Command, Sacramento State University and Capella University where he studied engineering, journalism and management. Don is an avid sailor, historian and novelist who loves to travel with family and friends.
Kim Mateus, Executive Vice President & Planning Group Leader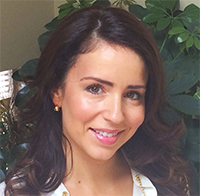 Kim Mateus is Mequoda's Executive Vice President & Planning Group Leader. In 2016, she will guide a select group of legacy media organizations through our Business Transformation Planning Program. She leads our planning, research, and communications teams and manages Mequoda's events and workshops. She's a frequent speaker at industry events and proudly serves on the board of the Specialized Information Publishers Association. She earned her degree in journalism at Roger Williams University and enjoys travel, cooking and time spent with family and friends.
Bill Dugan, Senior Vice President & Chief Strategy Advisor

Bill Dugan is Mequoda's Senior Vice President and Chief Strategy Advisor for Belvoir Media Group, Cabot Heritage Corporation, The Dark Intelligence Group, Forester Media Network, GiANT Impact, Investing News Network, Metro Parent Publishing Group, National Association of Plan Advisors, Prime Publishing, Sovereign Media, The Successful Investor, and Vida y Salud Media Group. Bill partners with the executive management teams of these organizations to develop strategic multiplatform publishing plans, oversee implementation of publishing business plans, and help clients grow revenue, profits, and influence. Bill has served as Publisher and Group Publisher for twelve B2B paid-circulation newsletters at Georgetown Publishing House, Briefings Publishing Group, and The Pohly Company. And as Director of Marketing for Nutrition Action Healthletter, Bill helped grow that consumer publication into the largest paid-circulation health newsletter in the world. Bill is an active member of the Specialized Information Publishers Association (SIPA) and serves on the board of directors of SIPA's Foundation. Bill is also an avid baseball fan and enjoys American history, family history and genealogy, and cooking.
Luis Hernandez, Senior Vice President & Chief Strategy Advisor

Luis Hernandez is Mequoda's Senior Vice President and Chief Strategy Advisor for B the Change Media, Biblical Archaeology Society, Center for Science in the Public Interest, Countryside Publications, Ebner Publishing International, Loss Prevention Magazine, Natural Health Advisory Institute, Program on Negotiation at Harvard Law School and Yankee Publishing. He guides the CEOs of these organizations and their respective management teams through the process of growing and monetizing their multiplatform audience. As the Director of Publishing at Thompson Publishing Group, Luis started as a reporter and went on to direct and oversee the editorial, marketing and production efforts for the $15 million publishing company. Luis teaches courses in content strategy, sponsorship development and organizational management at Mequoda Events. Previously, he was the Executive Director of the Specialized Information Publishers Association. Luis holds a BA in Journalism from St. Mary's University in San Antonio, Texas — where he was born and raised — and has an MA in English from Georgetown University. Luis resides in Washington, DC with his wife and two daughters.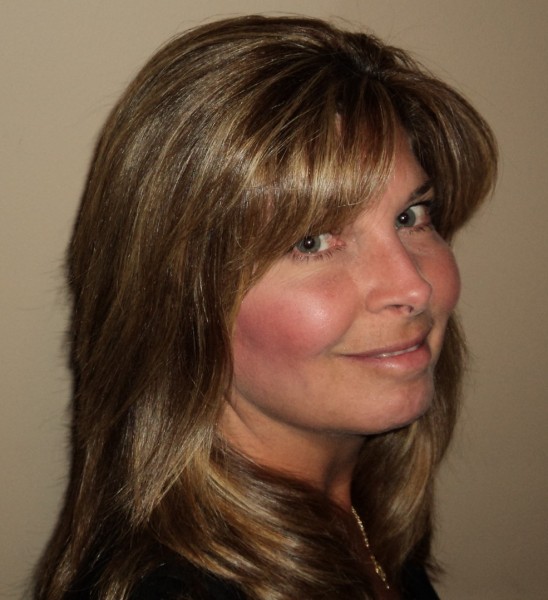 Laura Pittman, President & Analytics Group Leader
Laura Pittman, Mequoda's President and Analytics Group Leader is responsible for modeling, budgeting, reporting and analyzing data for Gold Member Clients. She works directly with Gold Members to help them understand the impact of the Mequoda System on their media businesses. This year, Laura and her team will create and deliver more than 20 in-depth proxy metric models for Mequoda's Strategic Planning Services clients. Laura is formally trained as an accountant, and is an expert in computer modeling, reporting and business analysis. She is a specialist in project management, fulfillment system reporting and direct marketing.
Norann Oleson, Analytics Director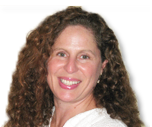 Norann Oleson is Analytics Director at Mequoda. She is responsible for preparing and updating the Mequoda proprietary Audience Development Analytics Suite for Gold Member clients. In this capacity, she performs research, creates reports, analyzes results and helps drive traffic for clients. This makes Norann a master of data and analytics for dozens of business and consumer publishers, with an understanding of more comparable data than any single-company analyst. Norann holds a Google Analytics Individual Certification and worked for several years as a certified public accountant. She is a graduate of Wellesley College and Northeastern University where she studied chemistry, art history and accounting. She lives in Southern Maine and enjoys tennis, the beach, and spending time with her husband and two daughters.