We've helped dozens of publishers create profitable websites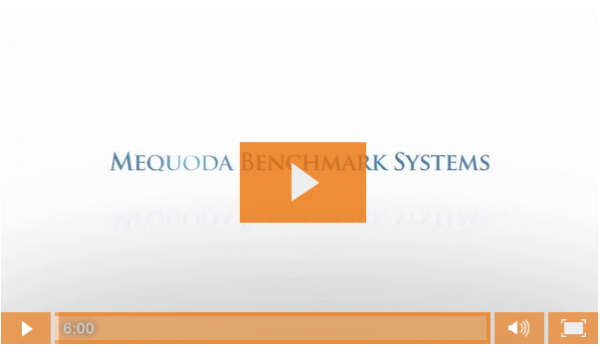 Do you know…
which colors and fonts will best resonate with your target audience?
how to use content indexing to make your website more findable?
which automated content elements increase user engagement?
how to use free content to both attract and convert website visitors?
how to cluster website functionality to maximize website usability?
We do.
At Mequoda, we maintain the publishing industry's most comprehensive database of website design best practices. Since 1997, we've documented, tested, and validated guidelines for every facet of integrated website design. Our principles are followed by more than 65,000 Mequoda members around the world. Highly functional and usable, the Mequoda System is continuously evolving, based on ongoing feedback from our clients and the organizations we serve.
Built to be found. Designed to perform.
Designing websites that work.
For more than 15 years, Mequoda has helped publishing clients design and manage high-performance websites that deliver on their primary goals:
To use free content to attract, engage and retain users
To sell and deliver premium content that generates revenue
To build online communities that dominate their target markets
At Mequoda, we understand how search engines reward website design, and we know how to translate this knowledge into a compelling site that delivers an exceptional user experience. Our website design philosophy aligns premium content with free content. To do this we first create a blog or portal that is specifically designed to organically attract website visitors and convert them into e-mail and social media followers. From there, our system shifts to selling premium information products including subscriptions, books, videos, events, or third-party products and services. Throughout the process, our primary goal remains constant: to architect a website that attracts users and maximizes revenues.
Our website design services consist of the following:
Website design needs analysis
Before we begin designing your site, we review your business goals and determine how best to transform your editorial assets and capabilities into a detailed content publishing plan. We inventory your premium information products, sponsorship plans and relationships, and through this process, identify the functions that are most likely to maximize online revenues.
Because we maintain case studies of leading websites across most major content categories, we can cull from the best to help you select aesthetic and functional features. In most instances, this best practices approach dramatically reduces the time and expense associated with getting a new, high performing site up and running.
We work with you to establish a website style guide and develop detailed design specifications that support your brand and business goals. Finally, we will provide an initial color mockup to jumpstart the design process.
Website system design
As the next step to the design process, we will produce comprehensive mockups for each page of your website including detailed functional specifications. Depending on your operating environment and software, we can also produce a full working prototype of your system—from homepage to subscription website to retail store—using our open source development environment. Our system design services also include comprehensive business process documentation to guide implementation and ongoing maintenance. The Mequoda team is also available to coach your development team every step of the way—from establishing your business goals and metrics to system launch and training.
System management
If you are an independent publisher, you may also choose to implement and run your system in our ASP environment. Our operating environment includes a state-of-the-art LAMP data center, 24/7 administrative support, comprehensive system maintenance, and customized operator training and support. The open source Haven Publishing System includes up to seven fully integrated modules that operate as a seamless customer experience management system (CXMS). They include:
Haven Nexus: the ultimate audience development CMS
Haven Solo: direct response marketing made easy
Haven Cart: integrated online e-commerce
Haven Gate: comprehensive premium subscription management
Haven Thread: integrated user forums
Haven List: search engine optimized online directories
Haven Live: integrated event management
GPL and WordPress compatible, the Haven Publishing System is fully portable. Recommended system options include Google Analytics, What Counts Email Broadcaster, PayPal Advanced Merchant Services, and the OpenX Adserver.
System optimization
The Mequoda team can help you optimize conversion rates, open rates, click rates, and revenue generation using both simple AB and multivariate testing. Our award-winning copywriters and designers can produce alternate e-mail and landing page efforts to test against your controls. Finally, our project managers can implement and monitor test programs for you, or train you in the art of system optimization.
Getting started is easy
To schedule a no-obligation conversation with Don Nicholas, our CEO and Lead Consultant, contact our Operations Manager at (508) 686-6018 or e-mail her.
Let us help you design a better | more profitable | more findable website.