3 Tips for Motivating Your Audience
By— Chris Sturk • 04/25/2012
Audience development with the help of a few specific words
Appealing to the emotional state of your audience members was discussed in a recent article. It is this type of communication that can get an audience member to take action, like opening an email or engaging with your brand by making purchases.
Conversions are the goal of turning visitors into registered members, and for email marketers embarking on numerous campaigns. However, it's slightly different for the audience development profession utilizing social media.
An article from Dan Zarella for ProBlogger discusses why people share on social networks, and what is shared the most. "People claim that they spread ideas only when those ideas are good, are funny, benefit the world, or conform to some other nebulous standard," wrote Zarella in the article.
------------------------------------------------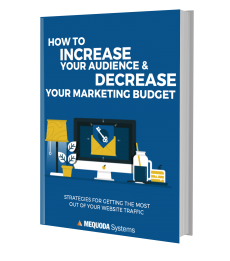 ------------------------------------------------
The three biggest takeaways for me from this article include:
-Social media content using nouns and verbs is shared more than content using adjectives and adverbs.
-"You" is the most retweetable word, according to Zarella's data. "Twitter", "please", "retweet", and "post" follow in the list of the most retweetable words. "Please retweet" is the most retweetable phrase from the data.
-On Facebook, the social network's name itself was the most shareable word. It was followed by "why", "most", "how", and "health".
It appears that the retweetable content was often addressed to the community, so "you" would be popular with the readers. Two of the top five shareable words were common words used in questions, which is perhaps why they are so popular on Facebook.
Why do you think about these retweetable and reshareable words are so popular? Share your thoughts in the comments below.
Posted in Audience Development Strategy