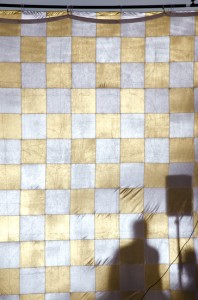 A video can tell customers more about your business than any words can represent. While a storybook written in words offers room for imagination, a video without any words can tell a more accurate, yet imaginative story as well. Video storytelling in business refers to the art of telling your story, or instructing your customers, through a series of shots and sound. If you want to tell a good story through video, whether it's about your company or about a product, keep reading.
1. Remember that sound comes first. If you've had the pleasure of attending a video session with Patrick Hughes at a Mequoda Summit, you know that his number one "must" is good audio quality. Whether you're tailoring cuts to a music track, or conducting interviews, make sure that the sounds is clear. For interviews, use an external microphone, preferably one that clips to the collar of your speaker. "People will forgive bad video, but couple it with an inaudible interview or an out-of-place music track and the story is lost," says Hughes.
2. Recreate video journalism: If you feel like a blank slate, just refer back to video journalism because those are exactly the techniques you need to master. Each video should have a beginning middle and an end with a feeling that's been evoked. Think about the Google Chrome videos or book trailers.
3. Wrap it up quickly: For the promotional videos we're talking about, length is not a requirement. If your story doesn't require five minutes to tell it, try wrapping it up in sixty or ninety seconds. Just like we're learning to shorten our articles for short-attention spans, we do the same in video.
4. Try speaking without words: Interviews are just one form of communication, try imagery instead. If you're shooting behind the scenes "about us" video at your office, get shots of people working, presenting ideas and representing what it's like to be a human in your business. A great example of this is the Wistia company video and team video. No interviews, just mood music and great shots – narrate with images.
5. Hold the shot long enough to provoke emotion: Emotion is what helps people make decisions. This video for the National Parks Conservation Association holds the introductory shot longer than most, but captures the emotion they hope to provoke in their visitors. Remember that scripts often remove emotion from the story you're telling.
To tell a story about your business, remember what you want to show: who is there, what they do, what your culture is like. Again, see the Wistia company video for an example. To tell a story about your product, show what it is, how it works, an emotional reaction to using it, and how it helps the customer. Start without words, and only use them if they can improve the story—the Google Chrome videos are great examples.
Here's one we made for the Mequoda Summit last fall, what do you think?
If you have a favorite, or one to share of your own, let me know in the comments.