Intent, alignment, and engagement take the stage in 2017 for audience development professionals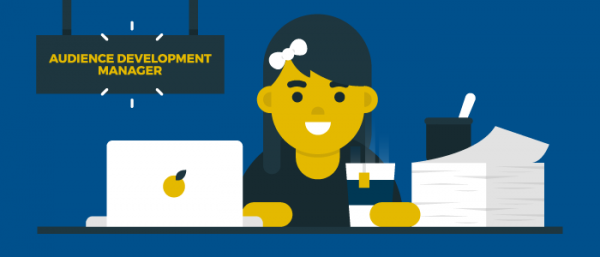 I don't know about you, but I'm eager to see how audience development changes in 2017. Over the last year I've seen content marketers in particular get aggressive with link building again. Not just through spam commenting (boo!) but also guest blogging (yay!) and through hired PR companies who's sole job is to email you 50 times asking you to link to their client's article or infographic.
And then you have the SEOs who say keywords are dead, and the others who say "just kidding!" (Don't worry on that one, we track a lot of data here between dozens of niche media websites with millions of visitors and keywords are very much alive.)
What has changed in SEO and keywords is natural language and the way Google tells us what that means. So much of the SEO industry relies on data from Google's Keyword Planner tool or 3rd party tools that use their data, and halfway through the year they cut off access unless you were spending a certain amount on ads. No biggie, we all began to pay for access (and got ad traffic in the meantime, yay!).
But then they told us that plurals and singular words were pretty much the same to them. And we also figured out how their fancy RankBrain is working, although it changes every second. Intent was the word of 2016 as we became familiar with looking at search result pages before we optimized a post for keywords, because you don't want to be writing a post to "fix a flat tire" if all Google is showing for that search term is local tire repair shops and ads for Fix a Flat. Instead, you want to write about "how to fix a flat tire" where you're competing against like-minded articles on instructables and wikihow.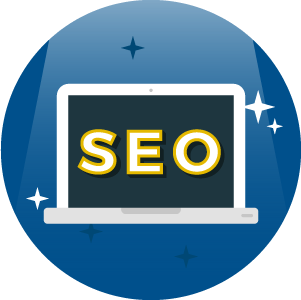 So what shall we do in 2017 to embrace our Google goddess and accept her wisdom while offering our own into her realm?
1. Improve SEO and social media by writing content that isn't a mirage. I read an article recently from Benji Hyam that talked about "mirage content". This is the type of content that gets created when you Google your keyword, look at the top 10 pages, and then write an article that's basically identical and pulls from each of them, but offers no new ideas or perspective. Your content will thrive in 2017 if you invest in content, and in the creators of content that specialize in your niche. SEO is a competition, and we can learn from the top 10 pages in Google, but if we copy our idols, we'll just remain wannabees on page two and three.
2. Improve email capture rates by titling free downloads more enthusiastically. I totally get it, and we're guilty of getting this wrong, too. For a long time, we were writing the titles of our freebies for search engines. But over time we learned that the harder we tried to do that, the lower our email capture rates fell. Why? Because it's not always easy to write an attention-capturing title for a free handbook when you're strapped to a complicated keyword, and especially hard when you're trying to rank on two or three. Talk about overkill. This year after analyzing the top performing freebies of our clients, we determined that simple, catchy titles converted more website visitors into email subscribers. With this information, we updated our best practices.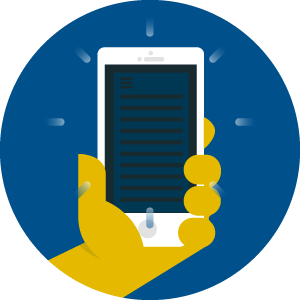 3. Improve SEO by determining intent before optimizing. Keyword research can be a great idea generator for sure. But instead of wasting your time writing about a topic that Google thinks is commercial, or should be a video or photo, read our article about how Google determines intent.
4. Improve SEO by disabling floaters and top-of-page ads on mobile devices. As of January 10th, pop-ups and ads that show up above the fold on a page will be penalized in mobile search results. Google considers it a bad user experience to see an ad before you see the content that you searched for. On the upside, they told us it's OK to program these ads to show up on the second page a user visits.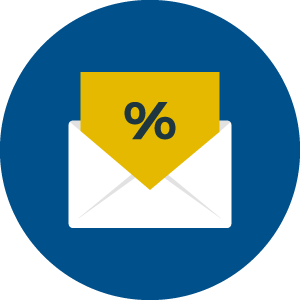 5. Improve email capture rates by creating a freemium for every portal category you publish into. How many topics do you write about on your free portal? If the answer is that you have ten category pages, do you also have ten freebies? If not, make that a resolution for this year. A foundation of the highly successful Mequoda System is building an engaged email list, and the primary way we do this is by creating freebies and giving them away in exchange for an email address. For example, say you're Better Homes & Gardens. The best way to do this is to align your freebie with the content the reader is accessing. If a reader is accessing an article on creating bright entryways in your "Home Improvement" category, it would best to serve up a freebie on home improvement like how to pick the best paint color for a room. Or you could recycle the 8 Natural Ways to Make Your Home Smell Amazing article into an eBook. If BHG aligned all freebies to their categories, their email capture rates would improve. But if they decided to only make two or three freebies, they might end up promoting a freebie on how to grow tomato plants in your kitchen, to a person who is accessing an article on how to create a tablescape for Thanksgiving. See what I'm saying? If you haven't already, make an effort to improve email capture rates by creating unique freebies for each of your free content categories, so they get promoted to the right people.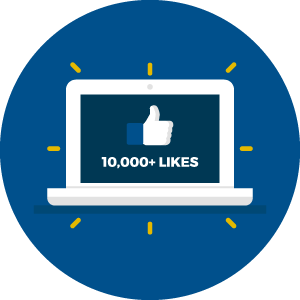 6. Increase social media traffic by paying attention to what's posting. The joy of social automation is that you can write social posts once and schedule them now and throughout the year (see our 12x12x12 strategy). But that can't be all you do. Even if you're switching up social formulas and using custom graphics that don't suck like most stock graphics, and even if you're testing those formulas and repeating the best ones, you're still only promoting links. On social networks, especially Facebook, there needs to be diversity. Sometimes we can get into the habit of doing social scheduling, but forgetting to check in, so there might also be comments and messages that need replying to, and people generally expect a quick answer in social. Beyond that, make sure you're posting other Facebook formatted posts in between your link posts like photos, Q&A and polls. And when posting links, try switching up your formulas. Engagement is the word of the year, and that doesn't just mean you're trying to get people engaged with a set it and forget it mentality, you need to be engaging to be engaged.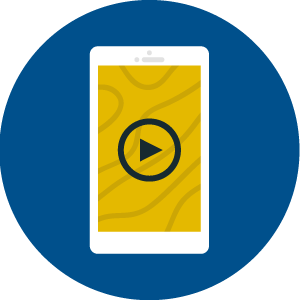 7. Improve engagement by finding room for video streaming and series. Video consumption is at an all-time high. Alexa ranks YouTube as the #2 top website in the US, followed by Netflix as #10. Back when Netflix was only serving up DVDs, they never could have seen themselves that highly trafficked, and while we know Amazon is the world's largest online shopping destination I have to wonder if it's #4 rank has anything to do with the introduction of streaming video. But look, you don't need to be rolling in Netflix billion$ to create an online series. This year, live streaming video on Facebook and Instagram, along with Twitter's Periscope app has come to the forefront, making it perfect acceptable to use a smartphone for video. But you don't need to stop at live streaming (say, behind the scenes of an interview of photo shoot for an upcoming issue), smartphones and inexpensive cameras take high-quality, TV-worthy (or at least YouTube worthy) video. The biggest challenge isn't your equipment, it's what you'll do with it. I recommend a video powow with your team to see how you can improve engagement and get more visitors to return frequently through ongoing video series'.
What are you audience development resolutions for 2017? Share in the comments below.