Audience development is a main focus of this live event, with dozens of tips and case studies offered
Audience development is rampant online, but which strategies are right for your brand? With all the media formats available, you need to understand your options and what would genuinely help build your audience.
Twitter and Facebook are clear choices – which we will address during the Social Media Optimization Master Class at the Mequoda Summit West 2012 – but there are lesser-known options too.
For instance, is your market ripe for a blog network? Developing an online community of bloggers helps digital publishers maximize website traffic. During the Summit we will present a case study on Vibrant Nation, who has a dedicated community of over 100 contributors.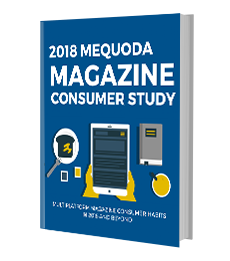 Consumers are telling us loud and clear what they want—are you listening? How much would you pay for that information? Download a copy of our 2018 Mequoda Magazine Consumer Study for FREE instead, to find out how you can improve your digital magazine rapport with subscribers. Download now.
Selling digital and print books online is another way to build your audience and generate revenue at the same time. Promoting these products through your blog, social media, and search engines leads to new eyes on your content, and the clear acknowledgement that immediate transactions can be made.
With all the options present online, audience development has never been more possible. Utilizing the right strategies is the first piece of the puzzle.
Join us at the Mequoda Summit West 2012 and learn about an array of audience development strategies for many platforms, including: Twitter, Facebook, YouTube, search engines, and digital publishing.