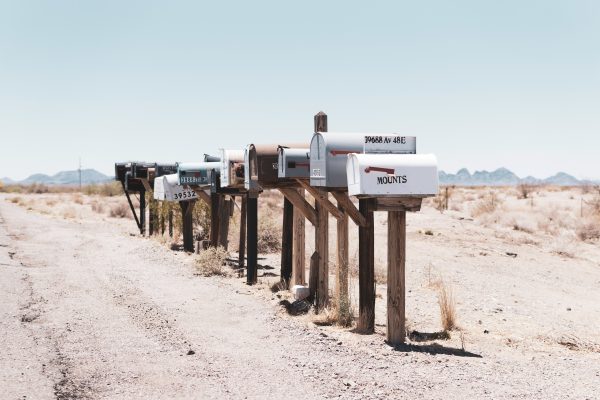 Your average email open rate can only get better (with these tips)
The thing about metrics and the KPIs you track is that everyone needs a baseline. So while you can compare yourself to the rest of the publishing industry, the best thing to compare yourself to is yourself.
With that said, the average email open rate for publishers is 21.97%, according to March 2018 data from Mailchimp. At least we can double our money on niches though, because the Hobby industry gets the highest open rate of 27.35%, so assuming you're a niche publisher in the hobby industry, you might be able to aim for an even higher average open rate.
To compare, the average open rate for Mequoda clients (according to year-end 2017 data), is 27.81%. B2C publishers saw a slightly higher open rate of 27.91%, while B2B publishers saw a slightly lower open rate of 27.57%.
Why aren't people opening my email?
Whether or not you're on the low or the high side of these average email open rates, you can always aim to improve from your current positions. Some of the most common reasons why people don't open emails:
Your subject line is too long, and the interesting bits get chopped off at the end.
Your subject line is boring.
Your subject line doesn't provide enough of a hook for the user to want more.
Your subscriber list needs to get cleaned up (too many bounced / inactive users)
Your subject line is repetitive (do all your subject lines blend together?)
Your subscribers aren't getting your emails (straight to junk!)
How can I get people to open more emails?
You can't even begin to start counting metrics like click-throughs if people haven't gotten past the fundamental part of email marketing: opening the darn email.
Whitelisting – Get your subscribers to add your sending email address to their address books. An email can land in the junk box and never be seen, meaning it doesn't have a chance of getting opened.
Segmenting – If you tackle a wide audience, try segmenting your list and asking users what type of content they prefer to receive. Construct different emails based on their category preferences.
Choice – Allow subscribers to decide how often they want to receive email. Maybe a daily email is too much, but they'd love a weekly digest. We find weekly emails always have the highest open rates when publishers segment their lists in this way.
Personalization – Emails that use the subscriber's first name have shown to boost open rates, but don't use this tactic too frequently, start with your promotional emails.
Hooks – Write subject lines that have urgency and get people to click. We all know the "you'll never believe" clickbait articles out there, but the reason why they survived so long is because people click on them. Leverage this knowledge in your subject line writing.
Benefits – Professional copywriters know to emphasize benefits over features. The benefits of my losing weight are enormous. My clothes will fit better. My feet won't hurt as much. I love the benefits of losing weight. However, one of the features of losing weight is something my doctor calls a "diet." I have a lot less enthusiasm for this feature than I do the benefits.
Questions – The linguistic structure of a question requires the reader to pause and respond. Question subject lines generally pull well because they're short and entice the reader to find out the answer.
Formulas – We have a list of the 17 best email subject lines we know of. Use them, absorb them, love them.
For additional tips, read about how to increase your average email open rate in 20 steps.
If you have any tips or stories you'd like to share about how you increased your open rate, we'd love to hear it in the comments!