If you want to build a magazine audience, the foundational principles of Buddhism teach you that life is suffering, and that to live a better life, you must learn how to be content with that. No sugar-coating, just "yes, you're right, life is hard, now let's get on with it, shall we?" By starting with the seemingly negative (which Buddhism would teach you is not negative at all, just reality), these principles teach old and new Buddhists to accept life as it is—hard and uncontrollable, and that's OK.
In the magazine industry, many publications are floundering. Some magazines have shut down their print editions and have become digital-only magazines. Sometimes out of necessity, but other times just out of smart business planning.
It's probably not the best idea to deny that the industry as a whole has suffered for some time, and once you can get past that, you'll see that there are many magazines that have found ways to reduce their suffering, and even flourish, especially during the pandemic. While major magazines can throw all their money into the pot and see what keeps them afloat, niche magazine publishers are the ones we see paving the way, and on much smaller budgets. Here's our list of how you can adapt your thinking and start turning more visitors into magazine subscribers.
[text_ad]
1. You must put out into the universe what you want people to see.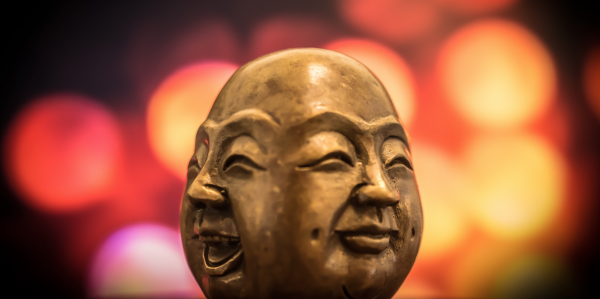 Buddhism teaches Four Noble Truths. You can read up on them on your own, but I think one important one that applies to the lives of publishers is the Third. It teaches that suffering can be overcome, and you can be happy if you stop thinking about your own wants, and start focusing on the needs and wants of others. When Buddhists are able to reach this state, it's called Nirvana.
You can find Nirvana in magazine publishing by giving more away, and focusing on the needs of your readers. This isn't exactly an uncommon practice. Many brands have launched into content marketing thinking it's all about giving away an eBook or some kind of free download to build their email list, but these downloads are a dime a dozen. They are often poorly designed and not well-thought-out because they come from software companies, not magazine publishers.
It's unfortunate that there is so much bad free content on the web, and it's no secret that the suffering of the magazine industry hails from this epidemic. But what if you could become the light at the end of the crappy content tunnel? What if, when someone downloaded or otherwise accessed your free content, they saw the contrast in good content versus the bad?
I think there's too big of a push to create free content without reminding ourselves that it's not just about building an email list, it's also about converting people into paid subscribers.
You can't create shallow, boring freebies and expect someone to turn into a paid subscriber. It's rumored that a single article goes through more than a dozen rounds of editing at The New Yorker. And as you probably know, The New Yorker isn't just a reputable magazine, carrying one in hand is a fashion statement on public transportation.
Give away more for free, and make it a spectacle of awesome content. Only then can you expect people to want more of it, and be willing to pay for it.
2. You must specialize to attract specialists.

Nobody says that People is part of their identity. When you walk into a friend's house and they have a stack of People by the toilet, you don't think, "oh they're such a People kind of person." There's really no such thing.
General interest magazines might be entertaining, but nobody holds them to their chest and says, "this is my spirit animal."
However, when you see an issue of Ceramics Monthly, or WoodenBoat magazine on a friend's dining room table, just a peek at it can give you insights into what they love and how they self-identify.
Segmenting topics and finding a niche isn't a new concept for magazines, but what we find is that these niche magazines are the ones who are thriving by using the Mequoda Method. And is it any wonder, when we see a seismic shift in how retail is operating these days? Specialty shops are everywhere. Specialty butchers are back in business. Potters are too. Artisans who sell just one thing, and do it really well, like a small marshmallow-making operation, Wondermade, or a cultured ghee shop like TinStar Foods can rise to stardom online.
We've gone from being ruled by a land of Walmarts, to a new generation who is being charmed by small mom and pop shops. You can go to a bagel shop to get just a bagel, not expecting an array of sandwiches and sodas. And nobody minds. People don't need one-size-fits all shopping like they don't need one-size-fits all magazines anymore. They don't want an article in a magazine on how to make a single gluten-free recipe, in a sea of gluten-filled recipes that cover the rest of the pages, they want a magazine dedicated to it.
3. You must be more of a giver than a receiver.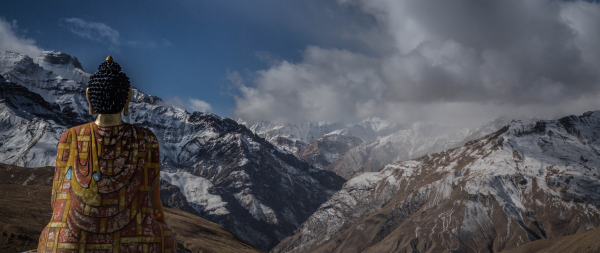 If you are a niche magazine, how can you tap into networks of loyalists? The magazine mantra has always seemed to feel like people need to come to you because you're the "real" authority on topics. You spend more on photos, and on articles, and fact-checking. But if you're not where your people are, you won't be seen.
This thought process goes long beyond tapping into the outer reaches of new social networks that pop up. I mean sure, there are lots of niche hashtags you could use and find on Instagram to build a magazine audience, but what else is there? What discussion forums are out there? What trade shows are out there? How can you find more touchpoints with your magazine audience both online and in the real world that makes them feel like you're an important asset in their life?
Consider how much of your content you give away. Do you have a metered paywall? A free Portal? How do people sample your content? Where do you share it and how often?
This rationale goes long beyond attracting new subscribers, it also applies to retaining your loyal subscribers. Creating an inclusive community and being an extroverted publication rather than an introverted (come to me on my platform) publication is the best way to build a magazine audience.
You will see the ebb and flow of any business, especially in subscriptions, and as was once taught by the Buddha, "whatever has the nature of arising, has the nature of ceasing." Keep your engagement continuous and with intent, in order to keep a continuous flow of subscriptions and renewals.
What are you doing to build a magazine audience that's more out of the box than in it?
[text_ad]