Transcribe Audio to Text: Software and Ideas for Bonus SEO Points
By— Amanda MacArthur • 07/02/2014
Software and apps for transcribing webinar and interview audio files to text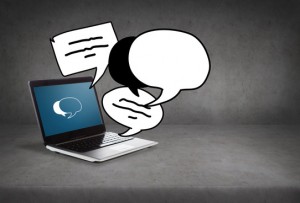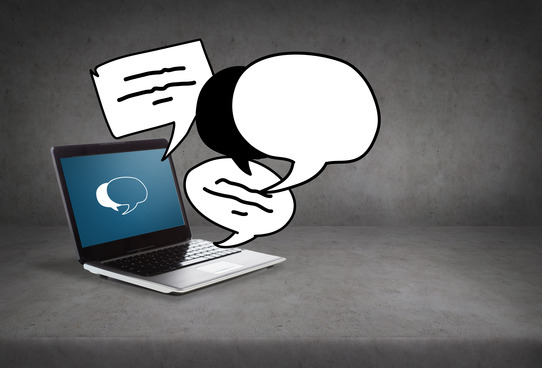 Audio transcription for your videos is a SEO strategy that is still not implemented enough today. We know that YouTube already conducts transcription of videos, but it's unclear on how much of the audio transcription is used to index videos on the web. In the near future, audio that is converted to text will be indexed the same as articles are today, if they aren't already.
Just imagine a future where we are speaking our keywords in our videos. This could lead to some really funny (but awkward) videos; Just like the overly-SEO'd posts you can find on the web now.
Over the past couple years, YouTube has been testing automatic text transcription. Sometimes YouTube's transcription is right on the money and sometimes it's just completely wrong. YouTube does allow you the ability to upload your own text transcription for your video. This will let you future-proof your videos by making sure your transcription is accurate before you've uploaded it. But you still need to transcribe the audio yourself. This is a time intensive process that can get in the way of your production workflow.
So here are a few tools you can use to make audio-to-text transcription easier and faster, not only for YouTube but for future articles as well.
SEO benefits of transcribing audio to text
Do you offer free podcasts, free videos, or free webinars? Those are wonderful publishing media, but by themselves offer no audience development benefits in the long run. Or at least, not as much as an article which can drive search traffic for years.
When you transcribe audio to text, you can create powerful posts that include a video plus the copy from that video. Not only is this user-friendly for those who can't or won't watch a video, but it creates a page that can be indexed more easily be search engines. And rumor has it that pages with media on them rank higher in search engines, too.
Also, Moz does it, and they know a thing about SEO.
Hire someone to transcribe the audio for you
This is the easiest way to get your audio transcribed. There are many online services where people will transcribe audio for you for between a dollar and two dollars per minute. You can also find professional transcribers on Linkedin or hire college students to do it for you.
Speechpad offers a Video SEO Transcription option. Once you sign up (it's free), you can upload your video files or provide links to them from the web. They will email you the cost of each transcription ($1.00 per minute) and you can approve or decline the audio transcription for each video. This saves you the time of separating the audio files from video.
Pros:
Best way to save your time – delegate it to an audio transcription firm.
Can be cost effective if you only have short videos to transcribe.
Cons:
You pay more for fast turnaround.
Could be expensive if you have many long videos, like webinars, to transcribe.
------------------------------------------------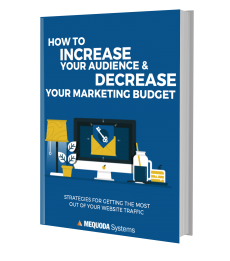 ------------------------------------------------
Use a software based tool
There are many new software packages out there that will automatically translate speech to text. The Nuance brand of dictation software, which includes the popular Dragon package is most popular.  If you're on a Mac, you can use MacSpeech Scribe, which allows you to upload re-recorded files. They also offer a medical and legal versions which offers more accurate technical transcriptions.
MacSpeech Scribe is the most popular and effective software that I've come across. The technology is good, but still a few years away from being excellent. I have personally used and have found it to be just OK at detecting the correct speech from multiple sources, but very good for single-voice recordings like webinars.
Pros:
One time cost for the software package versus paying for transcription each time you need it.
Cons:
You are still transcribing the audio yourself which eats into your time.
Software needs to be trained before it can be used – eating up more time.
Only good for single-speaker audio sources. The software will have difficulty with interview style audio.
Speech recognition software has reached a level that is usable but some people will find the experience frustrating.
Do you use audio-to-text software that I didn't mention in the article? Or maybe you have used a transcription firm that you highly recommend? Either way, let us know about it in the comments.
Posted in Audience Development Strategy