The recent SEOMoz 2012 SEO Industry Survey showed that most SEO professionals spend most of their time creating articles/guides, posting blogs and maximizing social media efforts. White papers were pretty low on the totem pole, but Mequoda publishers are usually a step ahead anyway—we live and breathe the numbers behind every successful white paper SEO campaign.
Using the popular consensus, let's define how articles, guides, blog posts and social media all interact for maximum SEO benefits: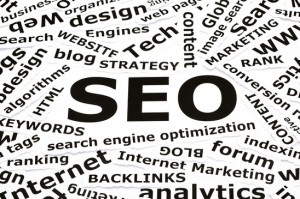 Writing Articles & Guides for SEO
SEOMoz differentiated articles and guides from blog posts, which tells us they're referring to more in-depth articles that last longer than the typical 500 words.
Longer articles and guides are excellent linkbait. In other words, the more comprehensive the guide, the more likely people will link to it. The title of your report (SEO'd of course) matters too — "1000 ways to live before you die" is more share-worthy than "the guide to living before you die" because it's more descriptive and sounds more valuable.
Recently I was talking to a Mequoda client with a 1600-word article who chose to optimize the entire article and then split it up into sections. That gave him a couple of pages optimized for the same keyword, all anchored back to the first page of the main article. It's an excellent SEO strategy for longer articles.
Using pagination will undermine your SEO efforts, so create separate articles with different or slightly different titles. You could SEO all three separately, or use the same keyword phrases in all. Every article should link back to your main article to show Google which page is the page you consider an authority on the topic.
[text_ad]
Writing Blog Posts for SEO
There's a fair share of publishers who opt to keep their articles in the magazine and use shorter blog posts (300-500 words) on their website. Sometimes these blog posts are summarized versions of magazine articles, and sometimes they're not.
Blog posts are meant to be posted every day. If you posted one new blog every day for an entire year, you'd have 365 new pages on your website every year. That frequency gives you preference in Google based on how often you update and how many pages you're creating. If you optimize every single blog post with a keyword, you'd have 365 traffic-driving posts at the end of every year. If every post drives 1,000 people from search each year, that's 365,000 page views from just one year of posts.
Using Social Media for SEO
Folks get confused about social media's importance to search engine optimization. In fact, social media is now one of the key influencers in the newest Google algorithm.
Tweeting an article used to only get you indexed faster (within minutes!), but Google is now paying attention to how many times it's re-tweeted on Twitter and "liked' on Facebook. Articles with major social influence get ranked higher in search engines. That means if you're writing any white paper, articles, guides or blog posts, your SEO success will have a lot to do with how good you are at promoting it on social media.
With every single one of these SEO efforts, a great title and unique, valuable content helps too. You can get anyone to a page, but can you get them to convert?