Use video to reinterpret, not repeat your content
Earlier this morning, I watched a great video on YouTube that was a fantastic example of audience development through content marketing.
In the video, a homeless man with a sign that reads, "I'm blind, please help" is collecting barely a dollar in his change can on the sidewalk. A woman walks by and rewrites his sign for him and suddenly people are filling his change can. When the woman comes back, she simply says, "I wrote the same, just in different words".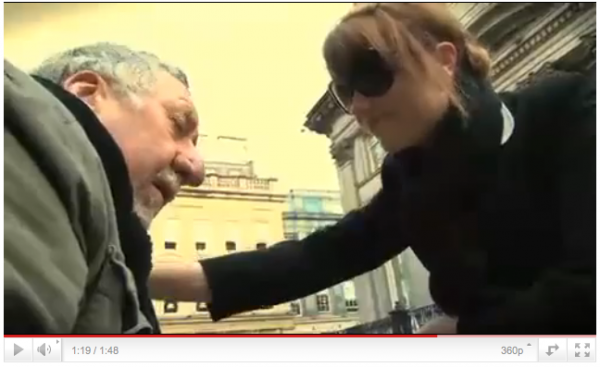 This video was made by a web content development company called Purplefeather. The goal is to get their potential customers thinking about content marketing.
So after watching this video, I thought about how publishers may be doing the same thing — talking about their product in a new way. No video salesletter, no big-headed guy on the screen telling you to buy a product, no moving graphics with a rotating magazine cover or collage. Just a great video that tells a story and inspires someone to buy your product, rather than telling them to.
For another non-publishing example think of BlendTec's Will It Blend series. At no point in the video does the guy tell you to buy a blender. He simply blows your mind by blending things like laptops, iPads and iPhones into smithereens.
I'm particularly fond of Dwell's YouTube channel. Their high-quality videos highlight sponsors without telling anyone to buy a product. Their Phillips "As You Light It" series, shot in a documentary style, is especially impressive.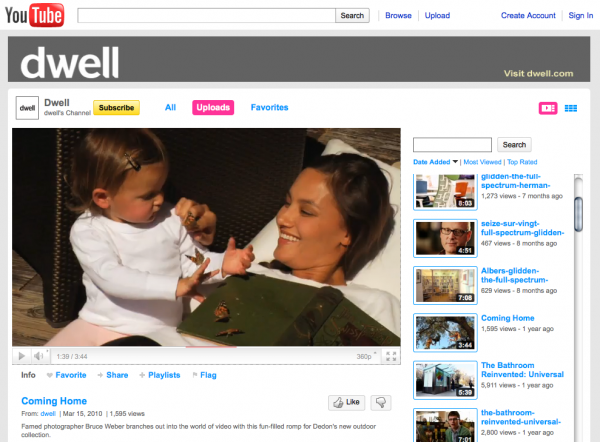 ELLE Magazine also does a fantastic job of using magazine content to create videos. They have tons of behind-the-scenes videos from their photo shoots with models and celebrities, similar to Seventeen's YouTube channel. They also produce these "60-second style" videos where ELLE's Fabiola Beracasa talks about new fashions and also shows you how to wear them.
Orlando Attractions Magazine uses video to tour all of the different attractions that they list in their magazine. They do everything from interviews to tours to grand openings to week-in-reviews.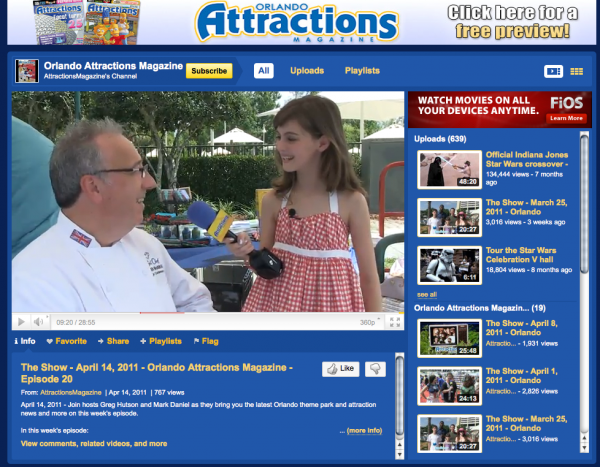 Make: magazine, like most craft publishers, has no trouble coming up with content for their YouTube. The channel features how-to videos for making tons of projects featured in their magazine as well as featured projects and news.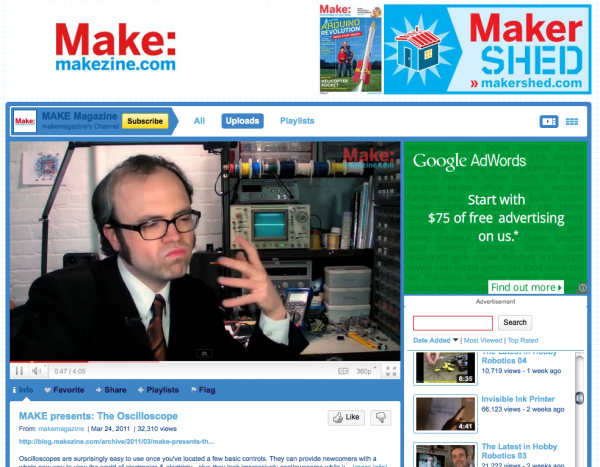 So take a look at these publishers. Maybe they have more resources than you, or fancier cameras, or a better looking staff (just kidding), but that doesn't mean that you can't use video to increase website traffic and subscription sales. It's all about the content. If it's useful and interesting, it doesn't matter if it's shot on a Canon 5D (responsible for that great looking depth of field) or the recently deceased Flip.