The social algorithm ecosystem is becoming just as important to watch and analyze as search algorithms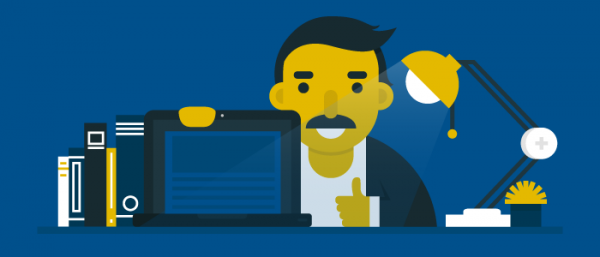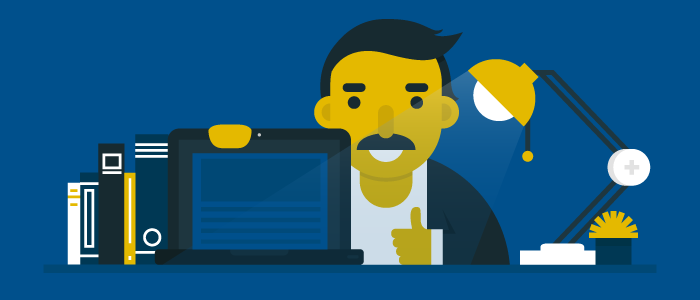 Have you ever had someone in your life who asks you to do something, but then always changes their mind about how they want it done? Or maybe they can never really decide the best way to do it, but they want you to figure it out. And then when you think you have it perfect, they're like "NOPE, START OVER."
Maybe it was a friend, boss, or spouse you're thinking of, but I'm thinking of all the algorithms we're trying to play nice with on a daily basis. Search has had algorithms that decide who sees what for as long as SEOs can remember, but social algorithms, along with their impermanence, is a new boss/girlfriend/frenemy we're trying to play nice with.
It would be nearly impossible to give you everything you need to know about pleasing the algorithm gods on each platform in a short article, but I'm going to try and boil each of the major ones down to their most simple forms. More specifically, I'm talking about how to get articles ranked higher and more visible.
[text_ad]
The Google Search Algorithm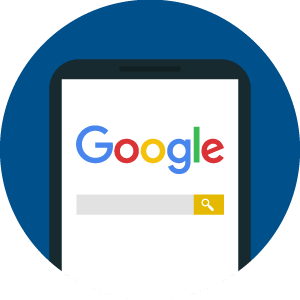 "Create great content, we'll figure out the rest" is what they say. But if you tell a publisher to just create great content, as they have for their entire existence of a publication, they'll be sitting on page 10 while mommy bloggers and company blogs high-five over their page one ranking. Google requires keyword phrases within your copy in order for it to rank you for them. So, research at least one keyword phrase per article.
Use keywords that have high search volume but low competing pages (100,000 or less we consider easy pickings for publishers). Start off with low competition and if you start nailing page #1 ranks, try more competitive ones. But before picking a keyword, determine its intent (read this article on how to do that – it's very important.) Use your keyword phrase in your H1 title, your H2 subhead, and a few times in your content. You will naturally end up using variations of that keyword in your copy, which only lends to optimization even more. Right now pleasing the Google algorithm is all about using keywords, those natural variations, and determining the intent of keywords before you write. Once you determine intent, you can optimize further by understanding what's in this article.
The Instagram Social Algorithm
Instagram has an algorithm? Oh, yes, of course it does. In March they put it into motion, and now analysts are finally able to see how it affects marketers. Like all algorithms, the goal is to show content in the order that people would be most interested, based on the quality of the photo or video you post, when the post is published, and the relationship a user has with you. Much like Facebook's original algorithm, it appears that posting too much with too few likes and comments could move your posts down in visibility. This stinks because it used to be that the more you posted, the more views you'd get. This is no longer the case, so it's recommended to create less, more impactful content that garners likes and comments just so that you can be seen. If you're getting a lot of engagement on Instagram, and have a lot of followers, it may be worth investing in ads so people can click on your content, rather than using the ol' "click the link in our bio" trick.
The Facebook Social Algorithm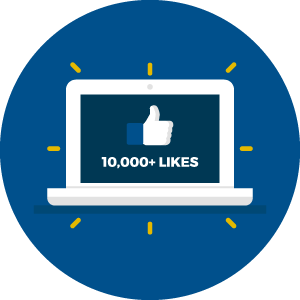 Facebook's algorithm gets smarter and smarter, and we do a lot of tests. While likes, comments, and shares do drive up visibility of posts (and SEO), we've found (as have other analysts) that articles that get the most clicks, also receive the most added visibility from the algorithm. Additionally, more clicks in the first 30 seconds of a post publishing will receive even more visibility. There are basic add-ons, like making sure you're using a great image, or a custom illustration that will get people to click, comment, and like. But ultimately right now, the biggest tip I can give you is to focus on getting people to click on your articles. By the way, that means removing the link from your post description, so they click on the article, and not on your link.
The Pinterest Social Algorithm
Pinterest's algorithm is a'changin'. Previously, users could leverage popular group boards to get posts out into the world quickly and abundantly, but users have seen a significant drop via this method. Now Pinterest is prioritizing pins that come from personal and business boards instead. Otherwise, the more pins and likes a pin gets, the more likely it will show up in the feed when people search for queries related to your pin. Additionally, one thing that many newbies forget is that Pinterest doesn't really know what your pin is about. Write some descriptive copy to go with your pin, try hashtags too. Don't overdo the whole copy thing, because I'm sure the algorithm doesn't love that, but you can't be found for words that aren't there.
The Twitter Social Algorithm
When Twitter users heard that there would be an algorithm to prioritize content, people were ready to jump ship. Although I don't believe users truly appreciate algorithms on any social network, they're especially not fond on Twitter. But after assurance from the higher ups, and seeing it now implemented, nobody seems to be upset. Ultimately, Twitter will now serve a short list of "while you were away" Tweets at the bottom of your newsfeed in the the Twitter app when you open the app after you've been away for while. These posts seem to come from users who you engage with most, and the most recent or more popular Tweet from that person or company. Their exact statement was: "Tweets you are likely to care about most will show up first in your timeline. We choose them based on accounts you interact with most, Tweets you engage with, and much more." I doubt it's very much more based on the results I've gotten personally, but it's nice that you won't need to fight against an algorithm for visibility. If you want to be seen in the "while you were away" section, get more engagement on your Tweets through all the traditional methods. Try out our 12x12x12 formulas.
LinkedIn's algorithm is mostly based on user search (notes: use keywords in your profile, make more connections because you show up higher when you are connected to the searcher somehow).
In all seriousness, this is a lot to keep track of, but if you boil it down, it all comes down to a few things:
Write great content, and optimize it, too.
Promote it in social media, and focus all your energy on getting posts clicked and engaged with.
Leave a comment below with your own experience. I'd love to hear how you're answering the algorithm riddle.