Sharing our most popular email marketing posts — feel free to chime in!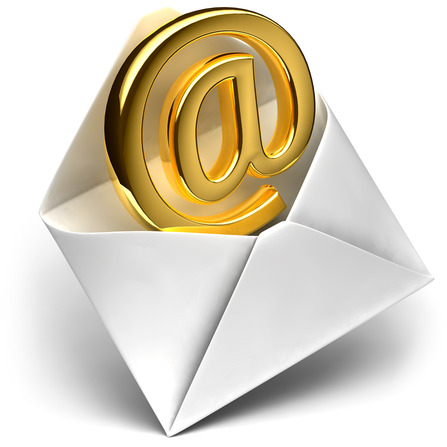 This week we're taking a blog-cation as we spend some time in Cape Cod mingling with our Gold Members at the Mequoda Summit. In the spirit of always refreshing good content, we decided that this week is all about our top tens.
The email marketing and management posts below dive into email design, email subject lines, layout and monetization strategies that have been viewed more than any other email marketing posts on our website.
If you have any other favorites, please let us know in the comments!
10. 6 Email Newsletter Layout Elements You Shouldn't Skimp On
While we were redesigning our email newsletters last year (the one you're looking at right now!) there were some points we came across in the re-design that we wanted to share with you. We always like to share our email design best practices, but here are some email newsletter layout elements that cannot be missed!
9. 3 Email Subject Line Formulas Proven To Increase Open Rates
After we used MailChimps' subject line tester as an experiment on a previous article, we used it again in this article to test some of our favorite email subject line formulas against the tool.
8. Email Footer Examples & Best Practices for Keeping Readers Happy
We developed the Email Newsletter Scorecard with our friend and email marketing expert Jeanne Jennings. In this post, we looked at item #9 on the scorecard: the all-important footer. When developing or scoring your own email newsletter, make sure you can check these five best practices off the list.
7. 4 Email Subject Lines That Are Proven to Get Opened
Speaking of that post about MailChimp's subject line tester … this is that post. Using the tool, I tested all of our favorite subject line archetypes and came out with the top four that fared well using the tool (as opposed to the follow-up article above that required some tinkering).
6. Increase Your Average Email Open Rate in 20 Easy Steps
In your email marketing system (EMS), there's a dashboard that gives you your email open rate – the percentage of users who opened an email from you. Typically 20% is an average number for the publishing industry, so if you have anything above, consider your efforts above average.
5. Email Upgrade: 5 Responsive Newsletter Design Tips
As we know already, every inbox is different, and we're already using simplistic HTML and inline CSS to design for email to conform to cross-compatibility. Responsive newsletter design isn't much different. While the iPhone is known for rendering emails pretty seamlessly, Android devices can vary from their built-in email clients to their Gmail clients. And when you put the whole list together, you get a lot of different combinations, from the Kindle Fire to any different type of Android, to the Palm OS.
4. 11 Elements for Mobile Email Design
In this post, we feature 11 tips for designing your mobile website. In it, we emphasize font size and a need for short, concise headlines. Whether you're sending an email newsletter or promoting a product or event, your email design needs to be optimized for mobile if your audience is viewing your content on the go.
3. Examples of Professional Email Subject Lines
After we discovered that people were looking for professional subject line ideas, we decided to write about them. In this post, professional email subject lines are described as such because they help business professionals share the knowledge of their expertise. Specific email subject line archetypes are used to execute this type of communication.
2. 25 Email Design Best Practices for Mobile + Desktop
Email design best practices don't have a habit of changing as quickly as other design best practices. We try to design as minimally as possible in order to comply with every email client and mobile preference. Still, there are more than just aesthetic best practices when it comes to sending an email.
1. 5 Email Newsletter Best Practices
It's amazing to see the evolution of the email newsletter – how brands use it to communicate, how the designs have changed over the years, and how the strategies of staying relevant have advanced. In this post, we list our five more basic email newsletter best practices.
Now it's your turn! If you have any favorite articles on the Mequoda blog, please let us know in the comments!