Social media is not the enemy of email. In fact, it can be used to build email circulation.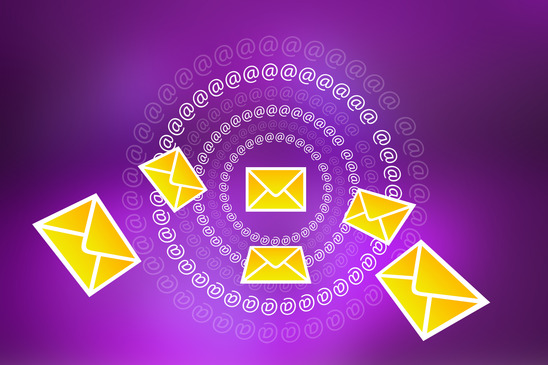 Some might argue … including me … that email is more personal than social media because an email gets delivered to your inbox, whereas you need to log into Facebook or Twitter to read a message or post. What can't be argued is that email still drives the highest profits and typically "touches" the most number of people per promotion.
There was a time when publishers feared social media a little bit. And that's not without merit, either. Savvy folks like m'self (if one can dub themselves savvy) often unsubscribe from emails and "like" a Facebook page instead. This isn't the worst thing in the world, it just means that a subscriber wants to hear from you less often. And as we all know, Facebook knows how to limit your exposure.
That's why it's becoming more important to build your social media "back up" list, as we talked about last week at the Summit. If you can't keep people subscribed through email, your social media "lists" can come in handy.
Since all of our email subscribers become subscribed by downloading a free white paper, we've added "like us" and "follow us" buttons to our "thank-you" pages. That way, right after a user has felt comfortable enough to give us their email address, they might also be warmed up enough to click the "like" or "follow" too. By doing this, our monthly "likes" and "follows" have skyrocketed tenfold.
Now, how can you use those social media lists to build your email list to the newbies? Easy. Here are a few things we do at Mequoda and lessons we've learned from our clients. As you might already know, a good Mequoda system relies on a fierce collection of excellent ebooks, special reports and white papers to give away. So naturally, all of our tips include giving something away!
[text_ad]
Twitter
Obviously there are a million ways to send out links to your landing pages, but here's one strategy.
Every week we have "Free Report Friday". We've even done "White Paper Wednesday" on our @Mequoda account, and we'd recommend you do the same. You don't want to commercialize your Twitter feed too much, but you can quickly convert Twitter followers to email subscribers by tossing around a freemium here and there. We've found that Twitter users convert 200% better than visitors from search – likely because they're highly qualified "leads." After all, they were already subscribed to your content through Twitter!

LinkedIn
Same idea here. If you can get your editorial staff and anyone engaged in the production of your freemiums involved in promoting them, you'll have a bigger network of people to promote them to! Your brand page can also be used for promotion and you can add them into your "products" section, too.
Facebook
You can always promote your free white papers on Facebook. You can even promote those posts so that they get more reach beyond the usual measly percent that Facebook allows to see it. But you can also create a custom tab that shows up on your main page, like Natural Health Advisory.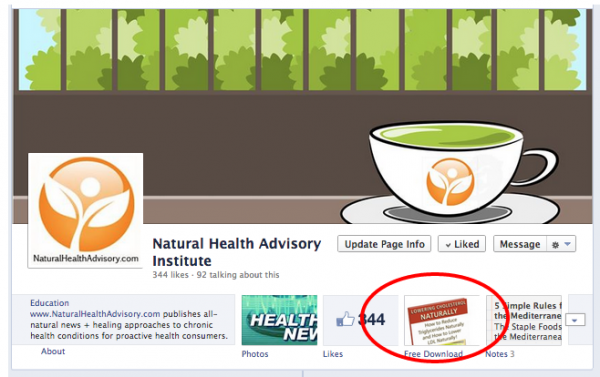 This leads to a full landing page that asks the user to "like" the page and also collects their email address.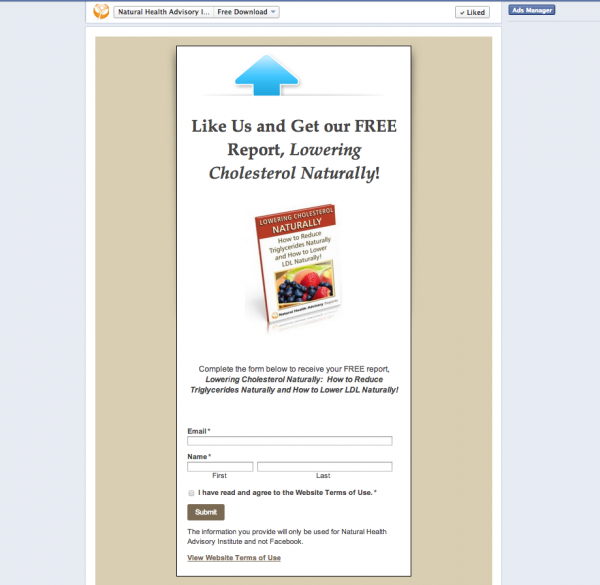 Sound Mind Investing is another example of a publisher who has created a landing page on Facebook where people can subscribe to the email newsletter right there without ever leaving the site.
Google+
Google+ acts much like Facebook in the way posts are made, so go ahead and post your free white paper on your brand page. Heck, ask your editors to post it too. When we've talked to publishers about using Google+, they swear it boosts the rank of their posts (even if Google swears it doesn't!)
Bonus points if you host a Google Hangout every time you launch a new freemium. You can set up the Hangout with a few of your editors, review the key takeaways and ask attendees to download it too. You can then do a Q&A about the freemium, or, depending on your niche, have a group discussion about the topic.
YouTube
Think you can't collect an email address through video? Well, publishers like Knitting Daily create short clips of how-to projects and then give viewers links to download the patterns online. In some cases, they might ask for an email address, but there's a an email-collection floater that they'll see when they visit, and each page is designed to have a related free report promoted as well. Basically, if someone comes to the site from this video, they'll have no trouble discovering a call to action.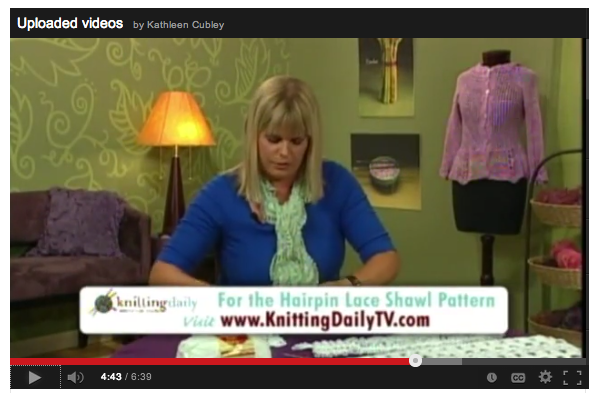 Pinterest
Our friends at FaveCrafts are circ-building geniuses on Pinterest. Then again, if any publisher was going to thrive on Pinterest, it would certainly be a craft publisher!
Search "craft ebook" and you'll get pages of pins of their ebooks, pinned by users everywhere. But how do you think that might have happened? Well, FaveCrafts has their own Pinterest account where they have a whole board dedicated to their ebooks. And judging by the number of repins they get on each project, nobody cares that they're self-promoting. Not all of their ebooks require an email to download, however they do all have a giant floater that pops up to capture their email address.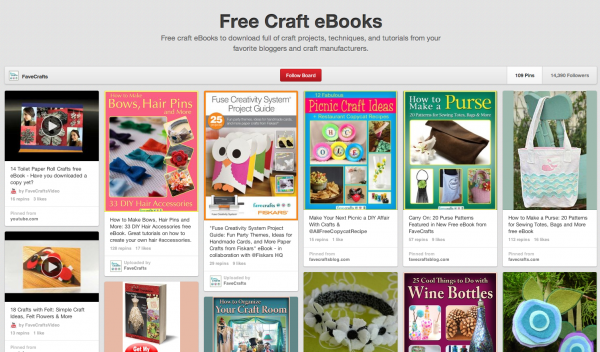 Do you have any other smart and savvy ideas for building email circulation via social media? Share them in the comments.