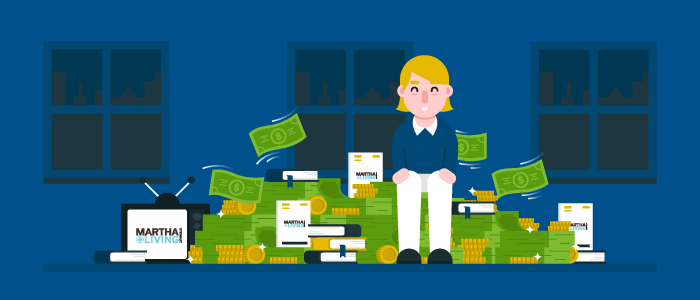 When your magazine marketing job gets boring, that means your customers are probably just as bored. Pep up your magazine marketer game in 10 days!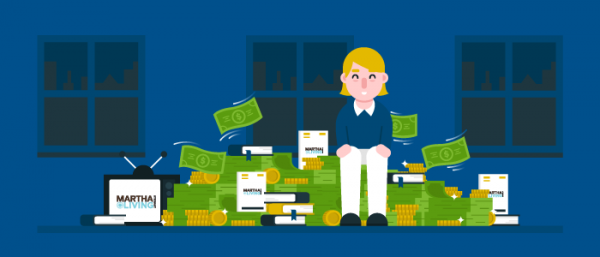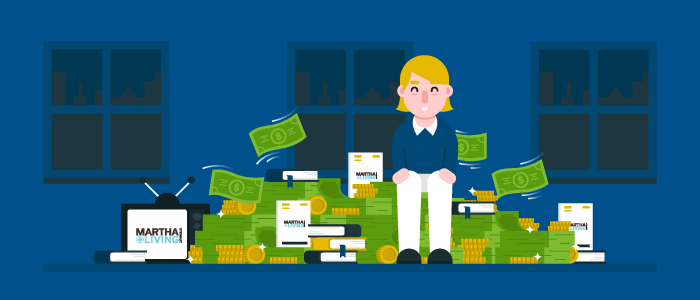 Being a magazine marketer is fun, because you have the epitome of fun topics to promote. Hopefully you're working in a niche that you're passionate about, which makes everything you promote exciting, and easy to be enthusiastic about. Enthusiasm sells!
But beyond writing copy, coming up with physical promotions, and Tweeting about the latest issue, there are some pretty serious structural necessities of magazine marketing. Before you head to your beach vacation this summer, see what you can do in the next 10 days to sell more magazine subscriptions and land your magazine in a better position.
Day 1: Audit your topic categories and come up with free report ideas.
On your main Portal (the place where you publish free content), you're probably publishing content under 5, 10, or 20 categories.
On day 1, if there are 10, then come up with a free report idea for all 10 of them. For example, look at Countryside Daily, a Portal for Countryside magazine, a magazine about homesteading and farming. They have free reports on everything from the Best Backyard Chickens to the Best Compost for the Garden. Articles in their Soapmaking category get a promotion for their free Soap Making Guide. If you don't currently have something free that's downloadable to give away, and that is highly aligned with the articles being read, then you're missing a huge email marketing opportunity. And missing an email marketing opportunity means you're missing a loyalty-building opportunity. Lose both of those, and revenue simply can't grow. Read our article on how to build an email list with freemiums.
[text_ad]
Day 2: Formalize your email promotion efforts.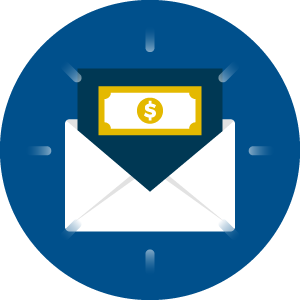 During a Mequoda team meeting the other day, we were discussing one publisher that sha'nt be named who once was putting in all the editorial work to run an effective Mequoda System, but was leaving the promotional schedule in the dust.
Every client is different, but most of our clients send out three promotions every week and still keep a healthy email list with high retention rates. For example, usually there is a promotion for the magazine, a promotion for another product (book, event, or other) and one we call a circ-builder for one of the freebies mentioned above to encourage passalongs.
If you're publishing seven email newsletters per week with no extra resources to pull together three promos per week, then by all means, publish four to five editorial newsletters per week instead. Make the time, find the room, and do not forget to promote your magazine and other revenue channels via email.
Day 3: Formalize your social media efforts.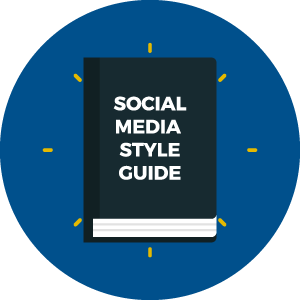 Ever feel like social media is somebody else's responsibility and nobody knows who is doing what? That's pretty common for magazine marketer teams, where you might lean heavy into one platform like Facebook, and totally neglect another. That is, until you go back to check your Twitter account and you have 53 replies and questions from potential subscribers and media outlets. Figure out who is accountable for everything. For example, maybe your Audience Development Editor just writes the Tweets, and your marketing team is responsible for editing the Tweets, scheduling them, sending out promotional Tweets, and brand building beyond just content marketing. Or maybe your Audience Development Editor does it all. Anyway, use this day to determine who does what, and especially, who hits the "send" and "schedule" buttons.
Day 4: Create a social media calendar.
Once all of the above is figured out, it's time to create your social media calendar. This will be your structure and it will look a lot like your editorial and email calendars combined:
Editorial posts get posted on the same day they're published (plus scheduled out into the future)
Promotional posts get posted on the same day they're emailed out to your email list
Branded posts will get posts on the days you determine
Ad posts will also get posted on the days you determine
Set your editorial and marketing teams up for success by creating this calendar. It will give them a checklist of sorts, so that they know exactly what's going out and when. There are a lot of balls in the air at all times when it comes to social media, so structure will turn it into a more enjoyable process. One where your editors and marketers look forward to creating social posts that get clicked, rather than just trying to get social off their plate while they attend to other duties.
Day 5: Create an email welcome series.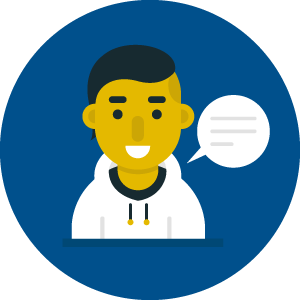 Write these as if they were handwritten letters. Thank them for subscribing, tell them what you usually write about, let them know how many times a week they'll hear from you. If your list is segmented, point them in the direction of articles that you know will be of interest. Use this email to make a really great first impression. Many publishers add more to this initial welcome email by creating a welcome series. On day two after subscribing to your email newsletter, they may get a list of your top articles. On day 3 they may get a promotion for your magazine.
Additionally, since we recommend publishers use double opt-in, we suggest magazine marketers send a series of reminder emails that tell them their free download is still available and they need to confirm their email to download it.
Day 6: Audit your email newsletters and promotions to see how responsive they are.
Every inbox is different, and we're already using simplistic HTML and inline CSS to conform for cross-compatibility. Responsive newsletter design isn't much different. While the iPhone is known for rendering emails pretty seamlessly, Android devices can vary from their built-in email clients to their Gmail clients. And when you put the whole list together, you get a lot of different combinations, from the Kindle Fire to any different type of Android, to the Palm OS and now the iPhone 6s Plus.
In generalities, Email on Acid has identified these widths as ideal break points in your mobile email template. At Mequoda we have been successfully following these guidelines:
A width less than 480px for the iPhone and smaller smart phones
A width between 481px and 640px for medium sized Android devices
A default dimension of 580px for tablets, web, and desktop email clients
Read more about how to upgrade your newsletter to be responsive.
Day 7: Review your product sales letters for depth.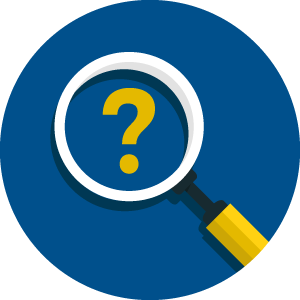 The best simple copywriting advice we can offer magazine marketers when it comes to sales letters is the more money something costs, the more copy you have to write. You can get someone to sign up for a free webinar with 200 words, but a $1,500 seminar could take 1,500 words – or more! They might skim a longer letter, but that's OK as long as they can find the answer to every question they want to ask in order to make that buying decision.
Day 8: Determine goals for all of your marketing efforts.
It's hard to reach a goal if you don't have one, right? You might think that every time you send a promotion you have one and only one goal: sell the magazine/event/book/etc. But most people don't click and buy right away. That's why we have more primitive goals that come before the end goal. For example, if we can't sell the event upon first glance, then we want them to download the brochure. Can we get a ton of people to download a free brochure? Definitely.
The same goes for social media. To increase the visibility of your posts on Facebook, you improve engagement through the form of likes, comments, shares and clicks. Those are the four main signals Facebook uses to determine how far your post will go. Some experts say that the amount of reach a post gets is based on the engagement within the first hour it's posted.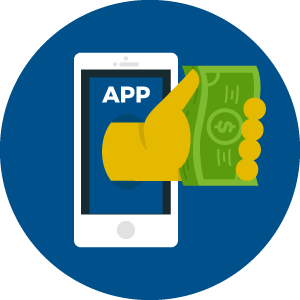 Any time you post on Facebook, come up with a goal. By doing that you'll find you're much more effective at accomplishing it. If you post and write a description where your goal is to get any engagement whatsoever, you're less likely to get anything more than you've been getting.
On the other hand, if you decide the goal of one post is to get shares, you can write "SHARE this post with everyone who …" as it relates to your article. Or if you've written an article on after-school craft projects for kids, you can say, "COMMENT with your favorite after school craft project." Or depending on the topic you could say, "LIKE if you ever …"
The more likes, comments, shares, or clicks, the more reach it will get. Most marketers focus on the likes, comments, and shares, but what I've discovered in some recent tests is that a post can get huge reach without any likes, comments, or shares, as long as it gets clicked on substantially. For example, a post with 603 clicks, but only 2 comments and no likes or shares, reached 3,345 people. Meanwhile, a post with just 109 clicks, but a whopping 78 likes and 12 comments (no shares) only reached 2,807. As you can see, clicks are just as valuable a metric as anything else.
Day 9: Test all of your orderflow links for function and copy.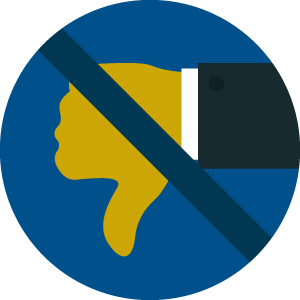 You'd be surprised how many sales are lost to broken links. And most people won't take the time to let you know, they'll just leave. The same goes for how you label your buttons. I recently was browsing a site for a newsletter where the purchase link said "buy" instead of "subscribe" and it made me groan because they indicate two completely different transactions, and a subscription indicates much more value than a single thing you buy.
Links and buttons are the vehicles that allow a prospect to navigate your landing page. Your objective should be to make them as easy as possible to understand and use. There are two schools of thought when it comes to the links to the order flow. In regular text email promotions, some publishers want the whole story told before taking the user to the order page. In many cases, the user doesn't even know the price of the product or service until taken there.
Guerilla marketers believe that in long copy, if the prospect "gets it" and is ready to order, then she should be taken immediately to the order page.
They argue that when the user is ready to buy, nothing should get in the way.
They believe there should be "Convinced? Want to order right now?" buttons throughout the landing page. Why make the prospect read any more than she needs to before making the decision to buy?
We say it depends. Our testing shows that eight out of 10 times, response rates are neutral or higher when peppering order buttons and links throughout the copy.
What makes the difference? Here's our best guess: If the product is well-known, easy-to-understand and cheap, the "pepper them everywhere" approach almost always wins.
But we also believe that for each unique combination of product, buyer and the hundreds of different elements on the landing page that may cause them to buy or click away, the only sure way to increase landing page conversion rates is to test the variations and go with the winners.
Day 10: Figure out how old your promotions are and update.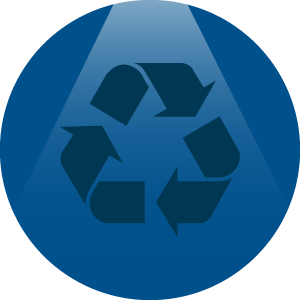 People get tired of seeing the same thing. Are all your book covers the same? Do you re-use the same headline every week in your promotions? Have you been using the same email template for five years? Change is such a good thing for marketing. You can't hit the snooze button on your promotions unless you are watching them continue to work. When they stop, it's a sure sign that people aren't even noticing them anymore and you need to get creative again.
What's something you would add to this list? Leave a comment and let me know.