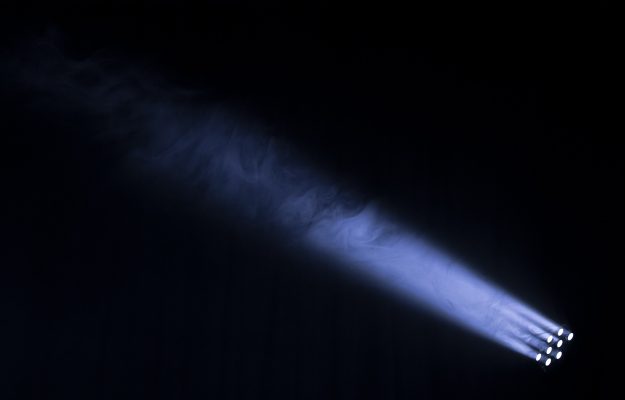 One time, in a land far away, an editor wrote a great post that drove 5,000 unique visitors per month to a site. Then the publisher broke the link during a yearly upgrade and Google dropped it from their search rankings. Oh wait, no, they decided to update the title to something "more catchy" and Google dropped it from their search rankings. Wait, no, they went ahead and decided to update the post and rewrote everything that had been optimized for search. Oh no, never-mind, it was Google just messing with us and they decided not to list it on page one anymore.
Woah, tough break. So many ways to kill a good post.
Of course this isn't an exact true story, but I'm sure at least one of these instances has happened to you or your editors.
Everyone has a post on their site that drives tons of traffic, and you're gleefully swimming in pools of champagne paid for by the revenue created by awesome web traffic, and then your top articles drops into Google oblivion.
What … the … heck.
See, if you were to quickly search the internet for a definition of "blockbuster," you'd see that it's something of great power.
This is exactly why we put "blockbuster" before the name of all our best posts. They have great power. They have the ability to drive a lot of traffic to your site and will do it consistently. They will be your best traffic drivers, and probably the best at converting visitors into registered users, especially when you've adopted 3C Zone Architecture. 
You've probably heard us talk about blockbuster posts before if you're familiar with the content we publish here on the Mequoda Daily. This is a favorite topic of ours because we understand the importance of these posts and we want you to, as well.
In fact, we've compiled this page to be go-to guide for blockbuster posts. Bookmark it! Visit it often!
Continue reading to learn how to create blockbuster posts from scratch, how to create them from existing content, and how to update your blockbuster posts to maximize their traffic-generating potential.
[text_ad]
1. Why Evergreen Content is Best for Blockbuster Posts
Evergreen content is based on information that doesn't change, or changes very minutely, just like evergreen trees, as the name implies. Google loves this content because it's timeless and never expires.
Using evergreen content is great for digital publishers because of the timeless factor. The information stays relevant and valuable, which means you can benefit from it over the longterm. Five years from now, an evergreen article can continue to drive traffic and sales on your site.
We find evergreen content is the best type of content you can use when creating blockbuster posts.
Want to know more about evergreen content? Take a look at our article "What is Evergreen Content? (And How Are Publishers Using It?)".
2. How to Create a Potential Blockbuster Post from Old Content
We're big supporters of reusing, recycling, and repurposing content. This process helps you get the most from your content, and allows you to use numerous platforms, ultimately meeting your audience where they exist.
Our article "How to Create Evergreen Content From Deciduous Content and Save Your Reputation" teaches the process we use for taking existing content, aligning it properly, and adding the necessary elements to make it a potential blockbuster post.
3. How to Write a Potential Blockbuster Post from Scratch
Imagine you find a keyword phrase that's endemic to your audience, isn't being served by existing content online, and has a lot of monthly search traffic. At this point you should be thinking about how to create a blockbuster post targeting this keyword.
If you know the process of creating blockbuster content, start writing to secure your place in search engine glory. If you don't know how to create a blockbuster post from scratch, read "How to Write a Blockbuster Post That Sends Consistently High-Quality Traffic for Years".
4. How to Update Blockbuster Posts So They Stay on Page One in Google
Blockbuster posts aren't set-it-and-forget-it posts. They will require upkeep just like anything else. This is especially true if your blockbuster post is on a keyword that has a lot of competition.
If you currently have blockbuster posts in your content arsenal and you've witnessed them fall in search engine ranking, our article "How to Update a Blockbuster Post and Save it from Google Damnation" provides tips on getting your blockbuster to move back up in rank.
This page incorporates all of our best content on blockbuster posts. Visit it often for reminders on creating blockbuster posts and any updates we have to share.