How to get a tag page ranked higher in search by turning it into a hugely resourceful page of answers
A tag is a keyword or phrase you assign to a page or article, and a tag page is the automatically generated page that is created whenever you create a tag in a CXMS like Haven Nexus or any open source CMS like WordPress or Drupal. Tag pages typically include the title of the tag at the top of the page, and a list of links to all the articles that have used the tag, right below it. We see an opportunity to put these tag pages to greater use.
Here are some examples of some very basic tag pages, not necessarily up to our best practices, but easily recognizable at first glance:

I found these tag pages simply by scrolling down to the bottom of their articles to see what terms they "tagged" their articles with. As you can see, not much to see here. Just the term, and links to other articles that were tagged.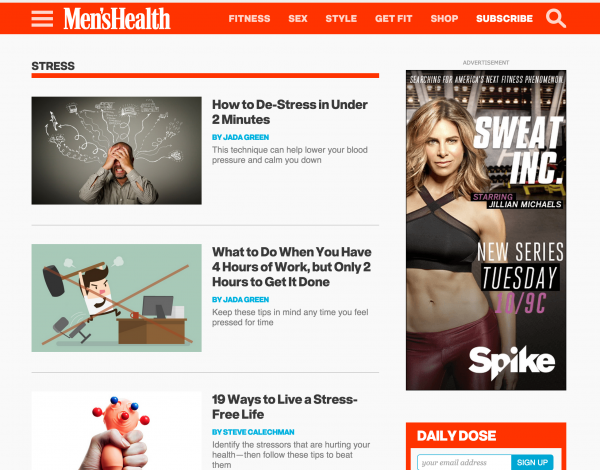 When you think of tag pages, you don't typically think of search optimization. In fact, some businesses keep their tag pages from being indexed. But the thing is, tag pages rank really well for the publishers they work with. Sometimes they rank higher than the articles we've optimized for those tags, which can be a nuisance, but ranking twice on page one isn't something we complain about.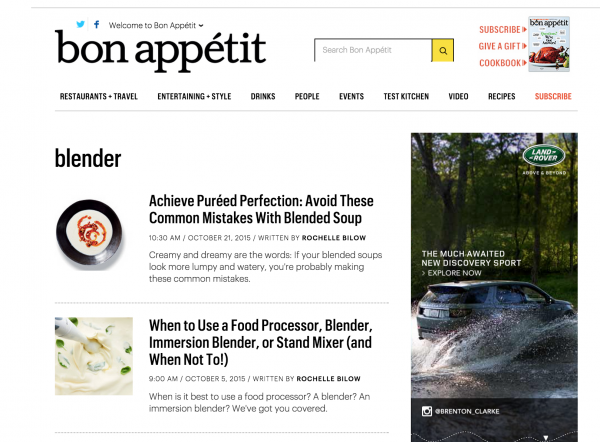 Instead, we work on optimizing those tag pages to convert visitors into buyers, so that we don't mind if Google ranks them higher than our articles. Additionally, we don't want high bounce rates, so we want to make sure we fulfill the searcher's needs by adding content to the tag pages, typically in the form of a glossary description.
By turning them into glossary-like pages, we've also made pages that can be linked to within our articles when the term requires a definition.
Here's what we look for in tag pages:
Tag pages have meta title fields filled out. You can try adding "What is a" and "what is" to your meta titles, so that you have an opportunity to get ranked in Google Quick Answers. For example, if your tag is "Stress" your meta title would be "what is stress?"
Tag description is at least 300 words. We see 300 as a the minimum amount of content a page should include.
Tag description includes three links from proximity keywords to related articles. Within your description, link to three 101-level articles about your tag, and hyperlink phrases that are similar to your tag. For example, if your tag is "organic gardening" you might hyperlink terms like organic vegetable gardening, organic garden and organic gardener. In sentences like
As an organic gardener, you're blessed with food that you don't need to worry as much about. An organic garden can provide you with the fruits of the earth in the way nature intended. If you're just getting started with organic vegetable gardening, you might also be new to composting – the act of creating micronutrients through the decomposition of leaves, grass, and veggie and fruit scraps.
Let's just pretend I know a little more about organic gardening, and also that those "linked" proximity phrases were spread out over 300 words.
Tag description uses the tag several times. You can't optimize a page without saying it a few times. A 300-word article won't require you to use it more than a couple times, to get an unstuffed 1% keyword density.
Tag description includes a text link (contextual – not a text ad) to a related freebie. Within all of these 300 words you're writing, link to one of your freebies. That's the most effective way to convert a search visitor into a buyer – get them on your email list first and schmooze them for a while with great content.
At least five related articles show up below glossary description. Finally, make sure at least five articles are showing up on the tag page. This likely means going in to some related articles and adding the tag to those related articles.
Think I'm full of crap? Our tag pages for "subscription websites" and "digital magazine" are good examples to take a gander at (better just to click the images and see what they look like live).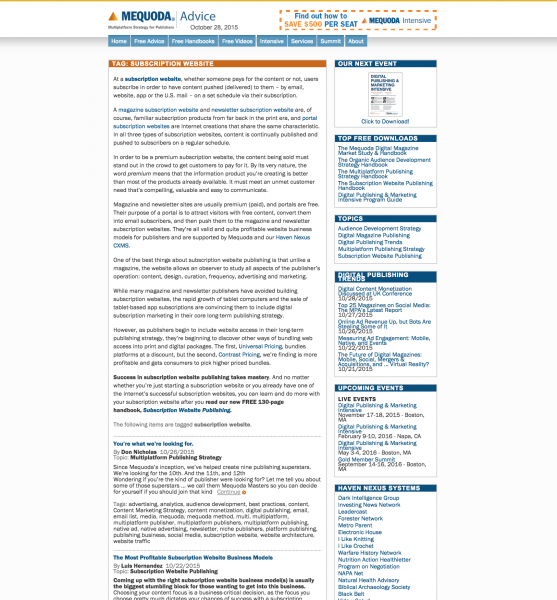 Here's an example from The Dark Intelligence Group, but what you can't see in this screenshot is the number of links that lie below the tag page description, turning it into the ultimate resource on the term clinical pathologist.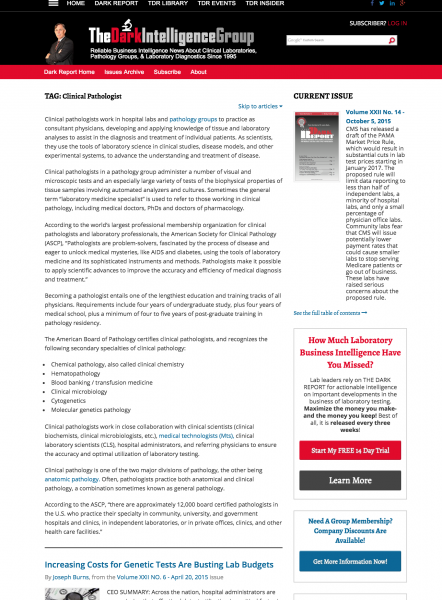 We think that the reason tag pages perform so well even without content on them, is because they're a resource of internal links that go below the definition or description, that Google seems to like.
But we think they'll perform even better when we add helpful content to turn them into a more valuable resource page for the users who arrive on those pages.
Your thoughts on tag pages? Weigh in, in the comments…