Chaos or not, having audited digital magazine circulation data is probably your best bet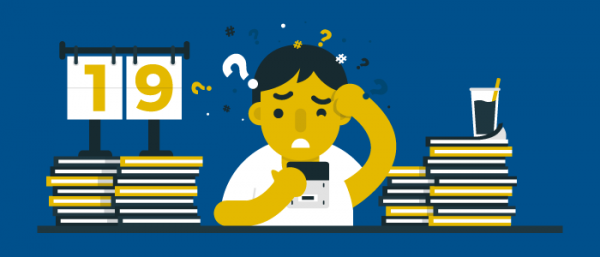 Circulation reporting and auditing has been a meticulous science for more than a century. Then, digital magazine publishing came along to shake it up for the first time in decades.
In fact, if you haven't read our take on AAM's reporting methods, the short story is that AAM doesn't count subscription numbers – they count subscriber numbers. If someone is subscribed to your digital edition and your print edition, you only get to count it once.
Most publishers choose to tally subscribers under their print editions, so their number of digital subscribers looks small compared to the reality, and regardless of whether a subscriber paid more to get the digital edition as part of a combo package.
Consumers are telling us loud and clear what they want—are you listening? Download a copy of our 2018 Mequoda Magazine Consumer Study for FREE, to find out how you can improve your digital magazine rapport with subscribers.
Do you report?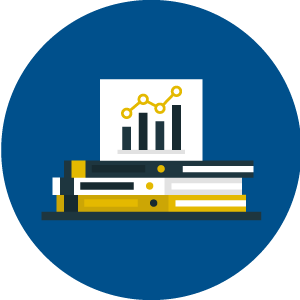 Some publishers, such as giant Condé Nast, comply with a complex set of rules to report their digital circulation to the Alliance for Audited Media. Others large companies, such as Forbes, don't report it. Some publishers publish their data in their media kits. Most publishers don't share it anywhere.
Non-replica editions have different guidelines, which I'll get to in a moment. But what percentage is not reported? From what we've witnessed, a significant amount.
What should publishers and industry observers think of this kind of chaos?
Publishers who aren't reporting their data to an auditing bureau should start, for one thing. Publishers say advertiser demand for independent, third-party verification of mobile metrics is increasing.
Add that to the opinion from magazine industry group MPA: "The advantage of auditing is that a trusted, third-party source is validating data that shows that consumers enjoy magazine media brands on other platforms in addition to print."
Publishers who aren't reporting their mobile data are selling themselves short, according to the MPA. Said Cristina Dinozo, former VP-Communications Platforms and Editor of the MPA Daily News Roundup, "Magazine media are not getting credit for all the ways that consumers seek out and interact with our brands, be it digital editions, native apps, social media, video and other platforms. Reporting digital circulation is a step in that direction."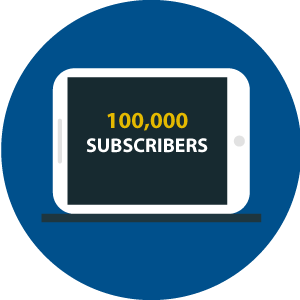 In other words, if you're selling advertising, you're going to have to start reporting your digital circulation sooner or later, and as long as you don't, you're probably leaving revenue on the table.
Is there a downside to publishing your data? Well, yes. All of the confusion means your performance could be misunderstood by the advertisers you want to reach. For example, as I mentioned before, if you have 100,000 subscribers who opted into your print + digital package, and AAM forces you to choose to count them as one or the other, and you choose print, then you now have 100,000 print subscribers and 0 digital edition subscribers, according to AAM. Even if they paid $10 more to get the digital edition as part of their package.
Consumers are telling us loud and clear what they want—are you listening? Download a copy of our 2018 Mequoda Magazine Consumer Study for FREE, to find out how you can improve your digital magazine rapport with subscribers.
Says Dinozo, "Due to non-standardization of newsstands, terms and metrics, as well as the way that issues are counted (such as replica and non-replica issues), magazine media may not be getting full credit for all the circulation reported when they publicize it."
For example, it was reported that Game Informer accounts for one-third of all digital magazine circulation. Would that number still be true if 100% of all digital circulation was reported?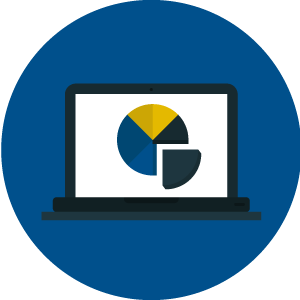 "If anything, the industry is underreporting its reach. This can be a disadvantage, at the present time, which is why the work the MPA is doing with DESI (Digital Editions Standards Initiative) is so crucial – getting all publications on the same digital page, metrically speaking."
Getting everyone on the same page means greater credibility for publishers, and more trust from advertisers – both of which are necessary if publishers are going to start commanding the same kind of ad rates they were once accustomed to in print.
At the same time, AAM is pushing its own reporting tool to publishers with its own set of data points. AAM members are now using its newer Consolidated Media Report (CMR).
The CMR is AAM's customizable report that allows publishers to show advertisers their entire media footprint by reporting audited information on various distribution platforms, including print, websites, social media, apps and more.
Of course, in order to report your data, you need to possess the data. One of the biggest headaches for publishers is the fact that the newsstands are reluctant to share sales data with anyone, including publishers.
Said one respondent to AAM's survey: "The publishing industry needs to work more closely with the platform providers (Apple, Amazon, Google, etc.) to get better reporting. We currently can't tell exactly how many digital copies of a particular issue are being accessed by subscribers. We have to make assumptions with the available data to guess at the right number."
And what data you do get, you have to manipulate manually to get it into a meaningful format because the data from each newsstand isn't standardized. This, of course, is a colossal pain. There is a tool available that helps with this task, called eEditions from CDS-Global, which provides consolidated metrics on sales of magazines in the tablet market. I don't know anyone who uses it, so if you have, please let me know what you think in the comments.
Consumers are telling us loud and clear what they want—are you listening? Download a copy of our 2018 Mequoda Magazine Consumer Study for FREE, to find out how you can improve your digital magazine rapport with subscribers.
AAM's approach to auditing digital circulation
AAM is, of course, the go-to auditing bureau for magazines and newspapers. It addresses the digital data issue with a set of rules about what is counted as digital circulation.
In general, a digital paid circulation unit for reporting to AAM reports, which is intended to be included in total circulation, includes only those issues which …
Were sold to the consumers who gained access in a "pull" delivery method or successfully received the download in a "push" delivery method
Are not also being counted as a print unit when part of a bundled offer
Cost the consumer at least $.01 (except for verified circulation)
Include the same advertisers (not the advertising content itself) as an existing print edition
Include at the minimum the same editorial content as the print edition
Different rules apply such as those for analyzed non-paid bulk publications. Non-replicas, which in AAM definition are those with different advertising and editorial content from the print version, may be reported, but are not included in total circulation and in AAM's rate base comparison data.
I'd love to hear from you if you've decided not to share your digital data for a reason, or why you think publishers should report and share.