More digital magazine editions are being purchased than ever before
While digital magazines are still just a tiny piece of the revenue pie for most publishers, there is some growth to report on the number of readers buying digital editions. There is also an increasing number of media companies committing to a digital-first mentality.
MIT's Technology Review is one such magazine. This doesn't mean print is going away just yet, it just means that print no longer comes first. Readers can access all print content, online, free of charge, first. Barry Diller, chairman of Newsweek owner IAC,  said recently that "the transition to online from hard print will take place. We're examining all our options."
Reader's Digest will soon see digital sales surpass newsstand sales. According to Dan Langani, the Associate EVP of Reader's Digest, the "paid digital subs for the RD brand in the US will likely be larger than newsstand on an average monthly basis by years end."
The New York Times and Financial Times both have hundreds of thousands of digital subscribers, with NYT reporting over 500,000 digital magazine subscribers and the digital subscribers of the Financial Times over 300,000.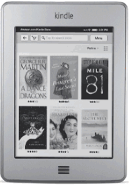 Learn the secrets behind today's most rapidly growing niche publishers. Download a FREE copy of How to Develop a Multiplatform Magazine Business Plan, and discover how large your magazine business could become and how much of an investment will be required to build your business to maturity.
More recently, the Audit Bureau of Circulations (ABC) released its first data on digital-replica magazine sales. These products were first of its kind for the digital publishing industry because they were the easiest to create. Digital-replica magazines have all the same content and advertisements as their print counterparts.
According to the data from the ABC, digital-replica magazine editions account for 1.7 percent of total circulation. While seemingly tiny, this is an increase from last year, when digital-replica magazine editions accounted for less than one percent of total circulation.
Further, 258 audited digital magazine titles reported selling a total of 5.4 million digital replica editions in Q1 2012. Last year, two million digital replica editions were reportedly sold by a total of 232 digital magazines. This increase shows that digital magazine replica editions are gaining popularity.
Are you a part of this growing trend? Please share your digital magazine publishing stories with us.