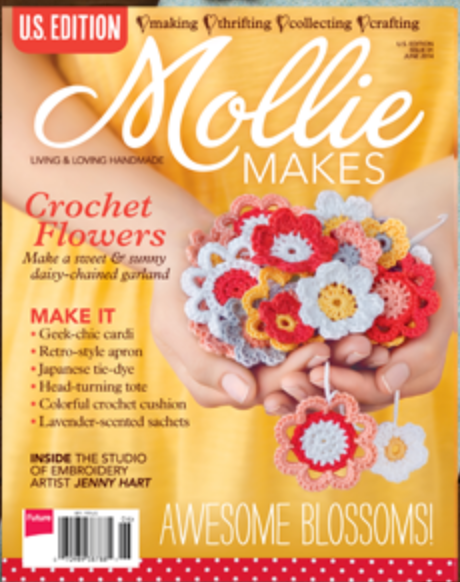 In a crafty move, media group Future will launch an American edition of Mollie Makes, its digital and print publication focusing on handmade and DIY projects that has already found tremendous transatlantic success.
"We are thrilled to add the Mollie Makes U.S. Edition to Future's portfolio," Vice President of Content & Product Kelley Corten said in a statement. "We know readers will fall in love with the inspiring tutorials that mix modern trends with vintage style. The explosion of Etsy and Pinterest provide the perfect backdrop to feature up and coming artists to share their techniques with Mollie Makes readers. If you love handmade and DIY projects, you're going to love Mollie Makes U.S. Edition."
According to a press release printed in The Wall Street Journal, the first issue of that edition will drop on April 29. Katherine Stevenson will serve as editor in chief.
The digital magazine will be built on FutureFolio, the company's interactive content platform designed for tablets and smartphones. An annual subscription for that product will cost $19.99, while a print subscription goes for $24.99.
"Craftonistas" in the States can look forward to such features as profiles of designers, tutorials on crocheting, and a resource guide for suppliers and events.
To read more about Mollie Makes U.S. Edition visit MollieMakesUSA.com.