5 magazine assets online publishers need to utilize for growing your online business
Magazine publishers have an advantage when they turn to the Internet.
Unlike most online self-starters, print magazine publishers who realize that the Internet is a key to surviving and thriving in the digital landscape can leverage magazine assets.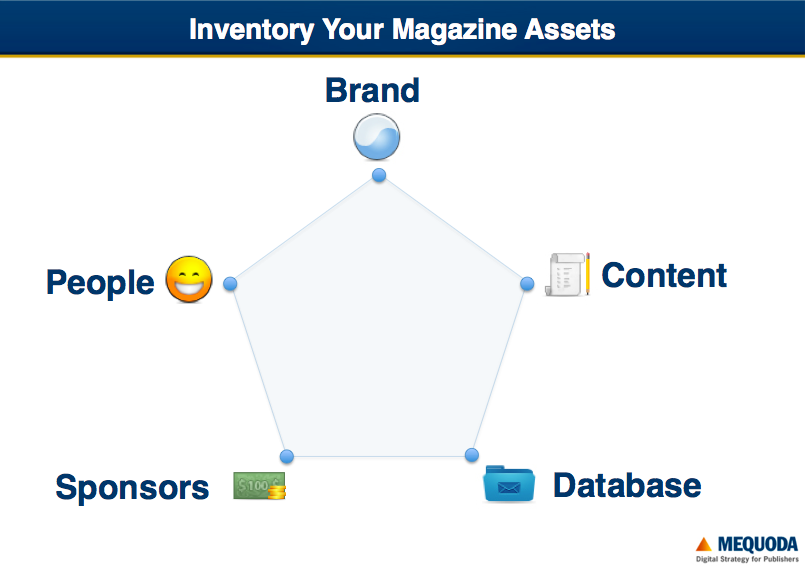 The first step in leveraging your assets is to take inventory of what you have. Focus on these five areas:
#1: Brand – All print publishers going digital have at least one trusted in-house brand, maybe more. It's important to take and build upon that brand's recognition with audiences.
#2: Content – Print magazine publishers have an archive of content that can be uploaded and disseminated online. When creating content, it's important to differentiate your free content from paid, premium content. Do this religiously, as it increases your ability to sell premium content when you directly promote the differences between free and paid content.
Online publishers need to develop subscription websites to generate revenue from their content. Download a FREE copy of our Building Subscription Websites white paper to prepare yourself in the digital landscape.
Learn the secrets behind today's most rapidly growing niche publishers. Download a FREE copy of How to Develop a Multiplatform Magazine Business Plan, and discover how large your magazine business could become and how much of an investment will be required to build your business to maturity.
#3: Database –
All publishers should keep documentation of their audience members, especially the ones who have purchased from your publication in the past. This database serves as your main marketing tool, as these are the people you will send email promotions to, informing them of your new content, products and services.
#4: People – I look at people two-fold. First, there are the people in your organization that are familiar with your brand and content. These people will help in developing your audience online. Second, there are people online searching for the content your publication provides…you just need to help them find it. There is where forms of organic Internet marketing like search engine optimization, social media and link building come into the picture.
#5: Sponsors – The sponsors and advertisers working with your print magazine will likely have interest in developing a relationship that goes beyond print and harnesses the powerful digital medium that is the Internet.
Digital magazine publishing empowers publishers to make more publications. These information products can be shorter, created more frequently and targeting smaller niches.