Second-time magazine subscribers may turn out to be even more profitable than they were their first time around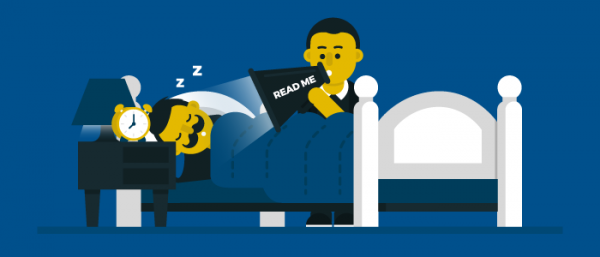 Peter Drucker wrote, "The most important thing in communication is to hear what isn't being said."
When you're talking to someone face to face, there are signs you might notice. Someone who starts fidgeting might be socially anxious, while someone looking off into the distance might not be paying attention at all. Someone looking at your teeth might be noticing your leftovers from lunch, and someone crossing their arms might be annoyed or defensive.
But there's no body language when it comes to online marketing. When someone unsubscribes from your email newsletter or product, there are no arms to uncross, or lettuce to pick out of your teeth. When someone goes, they go.
One way we've always taught publishers to keep a "backup" is by always encouraging people to follow you on social media, with links to your pages, right from the thank-you page of your email signup form, or purchase confirmation page. Creating a multiplatform following is as good for them as it is for you.
Learn the secrets behind today's most rapidly growing niche publishers. Download a FREE copy of How to Develop a Multiplatform Magazine Business Plan, and discover how large your magazine business could become and how much of an investment will be required to build your business to maturity.
But what happens when someone decides to unsubscribe from your magazine? Or from your subscription website? Or from your email newsletter?
You can't go out and poke them to see what's up, right? Maybe they're having a bad month financially, or maybe they're overwhelmed with work this week and you just sent them the email that broke the camel's back and they're on an unsubscribing binge.
But there are other ways to win back lost subscribers and reduce subscriber churn.
Create a targeted group of lapsed and cancelled subscribers.
Who you target is just as important as how to target them. Researchers have found that "customers who have referred others, who have never complained, or who have had complaints that were satisfactorily resolved are the best bets" when it comes to deciding who to target win-back efforts, according to Harvard Business Review. In a study of win-back strategies, "The researchers expected that consumers who bolted once would depart quickly during their second stint. In fact they generally stayed longer, and customers who defected because of price – behavior suggestive of fickle deal seekers—stayed the longest of all. Second-time customers in the study had an average lifetime value of $1,410, versus just $1,262 during their initial run with the service—highlighting an important upside of win-back strategies."
Create a win-back offer that brings success and profit
In a study called Regaining 'Lost' Customers: The Predictive Power of First-Lifetime Behavior, the Reason for Defection, and the Nature of the Win-Back Offer," by V. Kumar, Yashoda Bhagwat, and Xi (Alan) Zhang, published in the Journal of Marketing in July 2015, they describe a telecom firm who tested four win-back offers with 40,000 customers. The goal was not just to see which offer worked best, but also which one drove the most revenue. The winner was an offer to upgrade, where they could get a $35 movie channel upgrade free for three months. The offer with the highest success rate (a bundled offer of a discount, plus a free upgrade) had the lowest ROI by a considerable measure, and the offer with the lowest success rate (the $35 upgrade) had a considerably higher ROI over the rest. The goal, says V. Kumar, author of the study and a marketing professor at Georgia State University who studies "win back" strategies, should be to emphasize profit numbers instead of acquisition numbers. For a magazine, a profitable offer could be access to the digital edition for 3 months.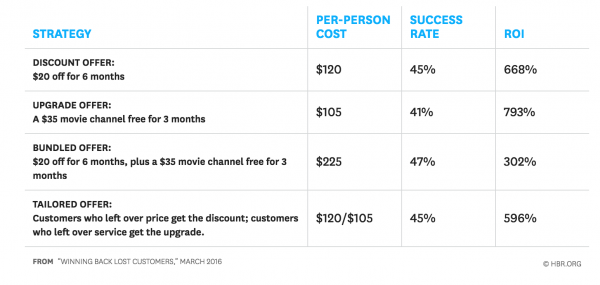 Start renewal letters early.
If you have a large subscriber list that started before the digital years and are manually renewing every year, or if you're encountering a considerable number of credit card expirations every year, then renewal letters come into play. Albert Fried-Cassorla from DM News suggests to "Begin your renewal series before the customer quits. This can be three months for magazines. Some common teaser lines are 'Renewal Notice' and 'Time to Renew Your Subscription.' A renewal series can range from four to 10 letters." He suggests headlines like, "We were wondering why we haven't heard from you …" and "… so we thought we'd give you an incentive to reply!" or even "We hate to lose a good friend."
What have been your most successful win-back strategies? Share them in the comments.