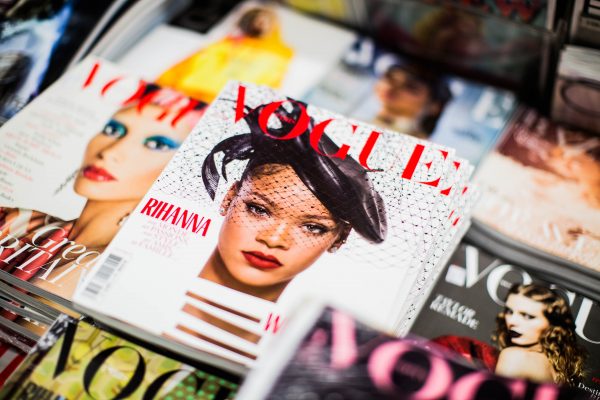 Condé Nast is looking to sell three magazine titles from its arsenal, as the well-known multiplatform publisher attempts to avoid more financial loss
Another major multiplatform publisher is in the process of making moves to unload some of its magazine titles. Today we look at Condé Nast, the company's move to sell popular magazines, and its strategy going forward.
The New York Times reports, "Condé Nast, the company behind Vogue, Vanity Fair and The New Yorker, became one of the most successful magazine publishers by charming readers and advertisers alike with a formula built on old-world glamour and all-American pizazz. But now, even after having taken measures to cut spending and make itself more digitally savvy, the company is expected to adopt a more radical strategy to ensure that it does not fade away."
Learn the secrets behind today's most rapidly growing niche publishers. Download a FREE copy of How to Develop a Multiplatform Magazine Business Plan, and discover how large your magazine business could become and how much of an investment will be required to build your business to maturity.
The article begins with a look at the current reality for the company amid continued losses. "According to more than a dozen current and former Condé Nast executives, who spoke on the condition of anonymity in order to discuss internal matters, the measures instituted at the company over the last decade — closing Details and the print versions of Self and Teen Vogue; laying off some 80 employees last year; combining the photo and research departments of different magazines — have not been enough to stem the bleeding."
"The company lost more than $120 million last year and plans to put three of its 14 magazines — Brides, Golf Digest and W — up for sale, three executives said. The marquee titles, including Vogue, Vanity Fair and The New Yorker, are safe."
The company has taken measures to help safeguard against continued losses. "In a cost-saving measure, the company will also soon begin the process of leasing at least six of its 23 floors at 1 World Trade Center, the Lower Manhattan tower that has been its headquarters since 2015. The New Yorker and Vanity Fair will be among the magazines that will eventually be moved to make room for new tenants."
The article continues with a deeper dive into the company's digital woes. "Condé Nast has gone through fits and starts as it has sought to revise its corporate identity for the digital age. Dawn Ostroff, the head of Condé Nast Entertainment, left for Spotify last month with little warning. The company also lost another top lieutenant last month with the exit of Josh Stinchcomb, who oversaw 23 Stories, the company's in-house advertising unit."
Now, it appears that the multiplatform publisher will put more focus and emphasis on the company's development of digital video content. "The business Ms. Ostroff oversaw, which got its start in 2011, is focused on the development of digital video, film and television projects. It is very much on the rise and will significantly narrow the company's losses this year, two executives said."
Robert A. Sauerberg Jr., the chief executive of Condé Nast, reported to his staff earlier in the summer about the success digital video content was responsible for. "We crossed an important milestone," he said. "Our web and video businesses have grown so significantly, their revenue surpassed print for the first time in the company's history."
Are you a multiplatform publisher who needs to take your media company to the next level? If you'd like to discuss how we can grow your audience, revenue and profits, please reach out to schedule a no-obligation chat with a member of our marketing services team.