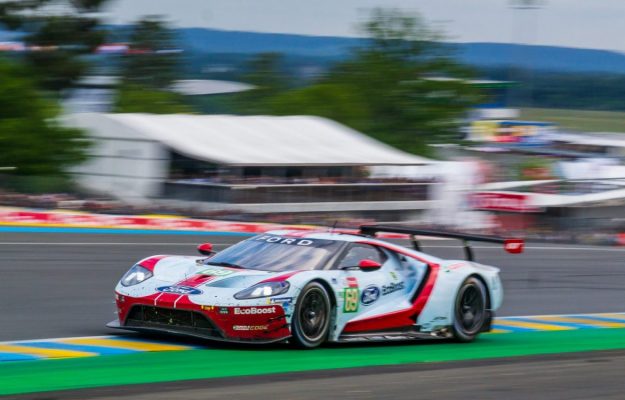 Because multiplatform technology is an evolving, changing target, publishers are limited only by their imagination—and tenacity—when it comes to creating new revenue streams. It's manifest destiny in the digital age when it comes to creating multiplatform media.
In the past, creating revenue streams in the multiplatform information publishing industry may have been limited to linear ads and beefed-up subscriber-ship, and then maybe events or webinars. But today, growth can be achieved through a variety of nontraditional means.
Of course we believe the best way a niche publisher can bring in long-lasting revenue is to create a membership website that features their publication digitally, with collections, previews, and the whole-shebang. eMarketer has basically said that subscriptions are the product of 2021.
This list is different, it's for the short-term and includes faster-to-build options, like partnerships and quick promotions you can try in the meantime.
[text_ad]
These 9 ideas for leveraging technology to ramp up revenue may be just what the dollar doctor ordered:
1. Go native. Online ad revenues are increasing every year, and advertisers are looking for places to spend their money.  Increasingly, native advertising also called sponsored content—generally a mix of user generated content (UGC), branded content and bylined editorial—is finding its way into the annals of longevity as the results are viewed for the same amount of time as editorial content itself. Not only that, but consumers look at native advertising 53 percent more often than conventional display ads, with a linger longer effect and share factor a large part of the increased revenue stew.
2. Open sesame. In the last decade many brands like Forbes and Parade have opened up their platform to brands. Parade made it so sponsors could create content (stories; videos; social elements) for a fee, but with the same access to site tools as the editorial staff. Using antecedent Forbes' BrandVoice, launched in 2010, as a business model, both Forbes.com and Forbes magazine have logged substantial numbers of page views, social actions and referrals, search referrals and print readers for each BrandVoice article. Is there a way you can leverage user-generated content from your sponsors for a fee?
3. Multitask your multi-platform. Design contests and sweepstakes to acquire audience demographics to improve ad targets. Have users enter via Facebook, share a photo via Instagram using a hashtag, or create a TikTok video. According to EngageSciences, media can drive up to 25 percent of digital revenue through competitions and sweepstakes.
4. Swing your partner(s). In the words of John Donne, No Man Is an Island. That goes for niche publishing entrepreneurship as well. Sponsorships and partnerships can take many forms and produce all kinds of creative profitability. Teaming up with other publications, business leaders and community organizations, and other entities for special events, contests, giveaways and more can yield surprising results.
5. Dive deep. Explore ways to engage, personalize and deepen your relationships with your readers. What can you offer, in exchange for subscriber-ship, that is unique to your publication? Design frequent queries or polls—and act on them as often as is feasible. When users feel valued and invested, a kind of constituent "ownership" develops and fidelity grows.
6. Doctorate in digital. Advertisers look for an edge. A market and tech-savvy consultant with a strong handle on digital dialogue is an invaluable tool in your economic arsenal. A vast knowledge of the evolving digital landscape and how to use it on a case-by-case basis can mean the difference between stagnation and growth.
7. Video rodeo. We are and were a highly visual society long before the digital age. Perhaps it's the nature of visuals, but viewers tend to pay attention from beginning to end especially with succinct, compelling storytelling. Remember, video is entertainment. Use YouTube or any of these video platforms, and don't skimp on hiring a wildly creative video writer/producer to showcase an advertiser's product or service on your site. Start a precedent. The results will speak for themselves.
8. Cultivate quality content. Perhaps create a contributor network to expand your reach. Most publications don't have the resources to employ hundreds of staff writers and multiplatform journalists. That said, be wary of becoming a low-quality "content mill," paying poorly for anything just to fill space.
9. Meet me at the bandstand. In pre-pandemic days and something that will hopefully return soon, live events present an opportunity to expand everything: sponsorship; advertisers; constituents. A charity tie-in, where you make known that a percentage of proceeds will go to a designated organization (which is also promoting your event for their benefit), is the biggest (almost) guarantor of all in terms of media coverage—other than yours—of your event. Pre-, day-of, and post-promotion of the event can reverberate in your e-newsletter, on social media, and more.
As German writer/philosopher Goethe famously said, in all things, "Be bold and mighty forces will come to your aid."