The latest Mequoda Benchmark site goes live
Active Interest Media's Equine Network soft-launched their new website MyHorse.com on ­­­Wednesday, June 22nd. This newest Mequoda Benchmark System is a hub for horse owners and enthusiasts.
"We couldn't be more excited to offer this website to the horse community," said Tom Winsor, Vice President of the Equine Network. "We have already received fantastic feedback from our audience, and it's clear this website will exceed our expectations. Our goal is to be the number one resource for horse owners and enthusiasts everywhere."
Managing editor Amy Herdy said she will be focusing on building a rapport with their audience.
"I am looking forward to feedback from our readers so that we can deliver content they are looking for to help them care for their horse," Herdy said. "For now, I'm focusing on delivering top-quality articles and blogs that deliver on our promise to be the only horse website they need to visit."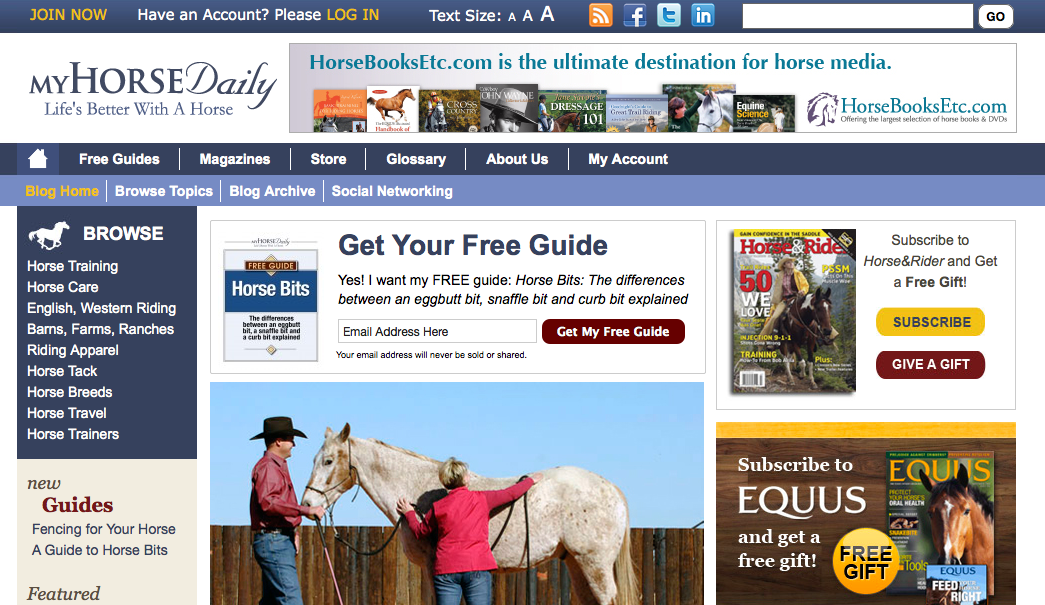 As you can see from the image, MyHorse.com is aesthetically pleasing while providing an array of content.
When visitors reach the site initially, they are greeted with the chance to receive a free guide or browse the nine content categories.
HorseBooksEtc.com, a store that can be entered through MyHorse.com's primary navigation, includes books, journals and DVDs for riding enthusiasts.
A variety of magazines are available at the site, which provide information from caring for horses to content on handling tough jumping courses.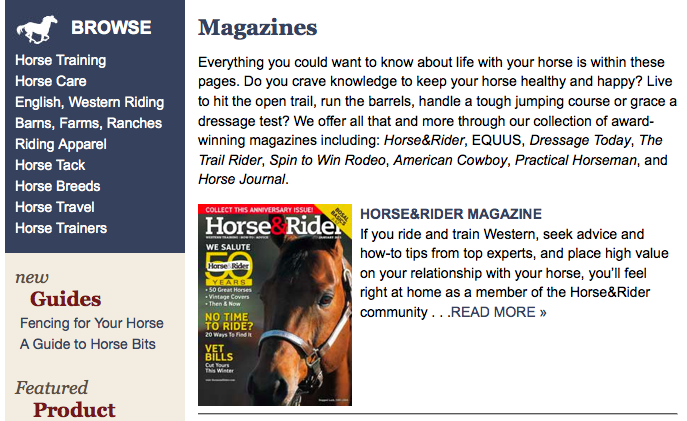 MyHorse.com is Mequoda Group's 41st system to launch.