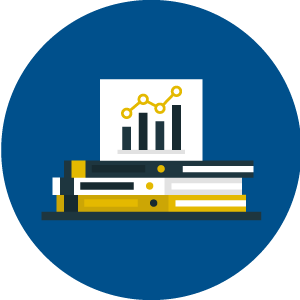 When becoming content partners with brands, magazines must put an emphasis on delivering more than basic metrics
There's no doubt that brands are becoming hip to content, and while their first instinct was to hire content marketing companies to create brand stories, they've certainly evolved to see publishers as the experts of content. Thankfully, publishers noticed the trend quickly and started in-house content-creation agencies for brands. The content doesn't sit on the brand's website, but it does reach the thousands to millions of people who read the magazines they advertise in, making them the most effective content partners for brands.
In an article called What Brands Need from Their Magazine Partners, Folio interviewed ​Mark Mulhern, eastern region president at iCrossing, Hearst Corporation's digital marketing agency.
He noted that "Different media partners bring different strengths to the table. From reach, to impactful advertising units, to impressive precision. Precious few bring real audience insight and data, which will be the most valuable elements in the future."
A recent article in Digiday agreed. "Branded content studios and their brand partners have shifted focus to analytics that they believe are more accurate in determining whether native content campaigns have met their goals."
The strength that magazines bring to the table, is not just print, but the successful merging of print and digital. So, according to Mulhern, the publishers who are successfully leveraging both will attract the biggest advertisers.
He says, "No amount of programmatic retargeting can create that show-stopping impact of a great print execution, and no number of inside-front covers will give you a measurable way to drive conversion, so we learn to use them together in unique roles in the customer journey."
Mulhern says that the best thing magazines can do to attract and please advertisers is to continue innovating, which includes expanding on new social platforms beyond their own websites and multiplatform publications.
He cites Cosmopolitan as a leading example. "They have made Cosmo the #1 Discover Channel for women on Snapchat and provided a whole new way for their advertisers to reach their audience — in terms of both platform and executional style."
He mentions The Economist as another. "The Economist's Espresso app is a world class example of product reformulation to reflect a new consumption reality. They really thought about how to meet an unmet need. While not strictly a magazine, The New York Times is a client of ours and constantly amaze us with their ambition to redefine great journalism—from VR to news-by-text bot experiences."
But how can you tell when a content campaign is successful? Getting back to native content, according to the aforementioned Digiday article, "The Washington Post's branded content studio, WP BrandStudio, calls their personally designed metric an "impact score." As described by Paul Tsigrikes, vice president of marketing at The Washington Post, it's made up of "things like time spent, scroll depths…social referrals, and then uniques and page views." It also 'actually compares how the content programs are doing…against each other,' meaning that the studio can (and does) also measure native branded campaigns against standard editorial content." Keep reading more about how publishers are defining success on Digiday. 
How do you measure the success of branded content? Share your story below.