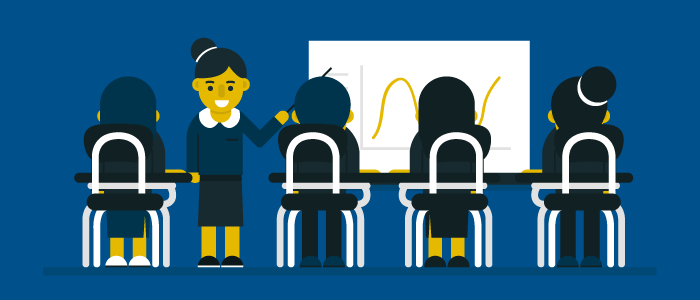 Your multiplatform magazine team isn't complete without a functional operations unit
Teams that take time to create efficient group work processes can become extremely effective at furthering the actual work of any organization. Taking time to build and maintain these high-performance teams can thus have a very positive impact on productivity, return on investment, and worker morale.  Is it any wonder that American business has grown willing to invest time and resources into a process that would have been thought unproductive by management experts like F.W. Taylor, who believed in treating workers as parts of a process, rather than as part of a team?
Often led by a Chief Operations Officer, the ops team of a multiplatform magazine contributes greatly to the running of the organization but often has no responsibilities directly to customers or sponsors. If you're familiar with the MBTI, we find that a publishing COO should have a strong S and be able to see the reality of any situation and figure out how challenges will get accomplished. They may be less of a people person – that's the I (Introvert) – and be more focused.
[text_ad]
Typically, publishers don't like dealing with the issues managed by the ops team. Many of the key problems are not content or revenue related, so it's easy to see this as managing a cost center. Yet, publishers are like any business and must deal with realities that are associated with any organization.
Typical responsibilities under the ops team include:
ad-ops
human resources
accounting
legal
fulfillment
manufacturing (when applicable)
It's easy to overlook the functions of this team since they are not customer-facing. Whoever manages these responsibilities, however, will free the other members of the staff to focus on their core responsibilities and strengths. No one would want their editors or sales persons dealing with human resource or legal issues.
If you're new to Mequoda, please take a moment to familiarize yourself with Green Gardens Network (GGN), our composite case study, and CEO Rose Harper, the embodiment of all our clients whose "example" we use as a teaching tool without revealing real publishers' names or data.
To visualize how this team might operate and expand to fit the business, let's talk about GGN. At GGN, the operations team will execute the tours conducted throughout the year. They also will be charged with developing and executing the logistics associated with the content for their GGN Institute. In addition, this team will oversee the fulfillment of their print product, both magazines and books.
Multiplatform publishing is the cornerstone of what we do at Mequoda. If you can create one content product, you can create many content products. If you've been following along with us through our portal, or through our daily newsletter, then you have a general foundation for building a multiplatform publishing business.
But one of the most critical stages of building a multiplatform publishing business is hiring. If you don't hire the right people in your operations team, the gears will not move the way you want them, and with the efficiency that you need them to. If you want to build a multiplatform publishing machine, the roles you create and the people that fill those roles, even in the often hands-off role of operations, should be top priority.
Organizing an online business team isn't an exact science. In fact, when it comes down to laying out a generic standard for online team management, we've found it simply isn't possible. There are many successful publishers running their businesses in different ways.
Because multiplatform publishing (by its very nature) requires the continuous shuffling of content around for different purposes, like audience development and revenue generation, working effectively in teams is a cornerstone of success.
But the operations team is an area that doesn't change entirely in the print to digital transition. There are more platforms to manage and the logistics that come with them, and those new digital assets may seek a new set of skills. But overall, how this team is organized has been moderately consistent.
We'll keep diving into all of the different organizational teams that make a successful multiplatform magazine media company. If you'd like to talk more about building yours, schedule a time to chat with us.