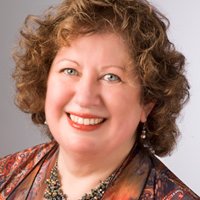 Prato will work with a cross-functional team made up of Haven Nexus Software Engineers, QA engineers and subject matter experts to implement Mequoda Systems.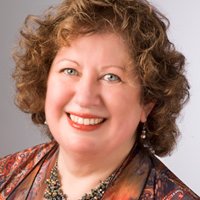 In Mequoda's history, one of our most successful clients has been Interweave. With our guidance on SEO, email marketing, and website best practices, Interweave launched a group of online communities including Knitting Daily, Crochet Me, and Quilting Daily in the mid- to late-2000s. Under the direction of Mequoda Master Bob Kaslik and Danielle Werbick, these communities helped usher the company into the digital age, bringing in new and expanding revenue opportunities that continue to this day.
When F+W Media bought Interweave in 2012, the company retained many of Interweave's online editors to steer content marketing for their communities. Cate Prato, online editor for Quilting Daily since 2008, was one of them. F+W promoted Cate to senior online editor, supervising the OEs for the quilt and sewing communities. For three years, she trained them in SEO, content marketing, and audience development best practices as well as social media, metrics tracking and website management.
When we were looking to expand our client services team, Danielle (now CMO at Gold Member organization Revolution Golf) recommended we contact Cate. We did, and we're happy to say that Cate joined Mequoda as Implementation Team Director on September 1.
At F+W, Cate had a reputation for being laser-focused on the customer and forging relationships across the company to integrate best practices and foster success. The company recognized her leadership by inviting her to be part of the 10% of employees to contribute to the company's 2013 and 2014 Innovation Summits. And executive management selected her as a member of the 2015 STARS class, a leadership and mentoring program; they also named her a company MVP that year.
Cate has not only practiced the Mequoda Method; she brings skills drawn from her previous careers as a newspaper journalist (MetroWest Daily News, Boston Globe, Boston Parents Paper), freelance writer (Worcester Polytechnic Institute Daily Herd and alumni Journal) and community relations PR specialist (Ingalls Associates, Boston University).
In her new role, Cate will work with a cross-functional team made up of Haven Nexus Software Engineers, Quality Assurance Engineers, and subject matter experts to implement Mequoda Systems for our clients.
Cate will work very closely with Mequoda clients to fully understand their requirements and communicate this information to the engineers responsible for implementing the system. This will ensure that the systems Mequoda builds will meet or exceed our clients' expectations thus ensuring client revenue generation and success. Cate will also help clients learn and implement best practices and will help set measurement and reporting standards, offering advice and guidance for making adjustments to ensure the clients' continued advancement.