When seeking CMS development services, what should be most important to a publisher?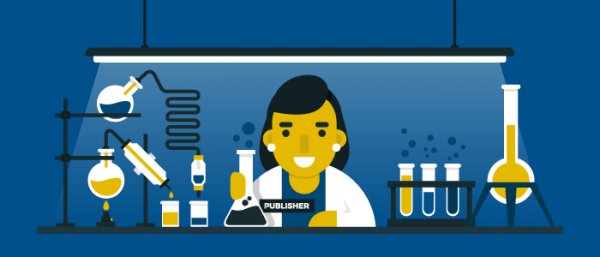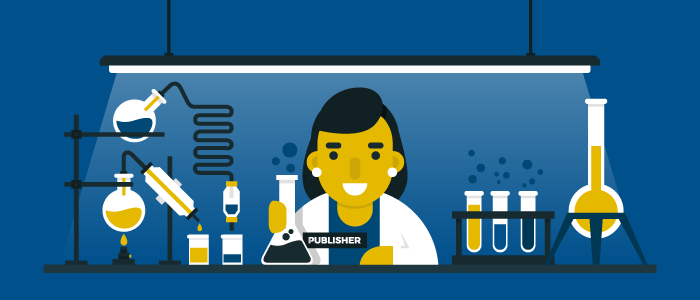 It's not just magazine, newsletter and newspaper publishers who seek custom CMS development services. Content management systems are built for most media businesses, even those who may not consider themselves in media but produce digital content regularly. The trouble with finding a content management system is that despite the word "content" in the title, rarely do out-of-the box solutions work for publishers, and rarely do even the most talented custom CMS developers understand publishing business models enough to develop a system that is built to attract, capture, engage, and monetize all in the same place.
[text_ad]
To attract new customers, a custom CMS must be SEO-friendly. You'd be surprised how many development companies get this wrong because you need to specially trained to understand website architecture for search engines.
And to capture, email addresses a content management system needs to have conversion architecture in place. This has been built into our system for over a decade, while other big name CMS developers are only beginning to integrate this feature. Even then, they usually get this wrong. Every page should be zoned so that a free product is being given away that directly relates to the content on the page. And the embedded ads used to capture email addresses through this method should be consistent and visible above and below the fold.
To engage new email subscribers, a content management system needs to be fully integrated with an email marketing system so that content marketing efforts sync together, and user databases are always in line.
Finally, to monetize email subscribers and site visitors, you must have mastered all of the above, and then have the system in place to convert those visitors into buyers. And your CMS should provide you with the data that can help you convert more over time.
Before researching CMS development services, here are three things to consider:
Has your developer built a content management system for a business like yours before? How many times? Can they provide references?
First, do they work with organizations that share your business model? Are those organizations market leaders?
Next, are any of the organizations on their client list in your marketplace? Not all CMS development companies work in all markets. Look for a company that knows your space, understands your domain, and has proven that their strategies work in your market. Forget about competition. Finding an organization that can execute in your market is much more important than protecting proprietary information.
The Internet is a very public place and almost any competitor can discover everything about how you operate with a little research. It's much more important to find a strategy that will work for you because it's already worked for someone with your business model in your space.
Do they practice what they preach?
If you're going to hire an architect, check out where they live and work.
If you're going to hire an accountant, ask to see how they keep their books.
And if you're going to hire CMS development services, check out their websites. Is their website and conversion architecture functional and easy to follow? Is the design crisp and clean? Is the content well-written and entertaining? A CMS developer that does a great job with its own CMS is much more likely to do a great job with yours. It's not just publishers who should be using the attract, capture, engage and monetize principles. If your development company isn't giving away free content to build an email list, that's a red flag that they won't understand how important it is for you.
Do they provide strategy and train you on maximizing the capability of your new system?
In other words, do they hold themselves accountable for your success? When you enter into a relationship with a CMS development services company, agency, or consultant, there are three core competencies you should look for.
Most companies can offer you a technology framework that will drastically lower the cost of building and maintaining your content management system. While the age of open source software has dramatically cut the investment required to build and maintain a content management system, you still don't want to go it alone. Updates and maintenance will be required to support your evolving business model and best practices. Make sure you choose a company that is committed to ongoing research and development in the maintenance and advancement of their system framework.
Additionally, you'll need training for you and your staff. Using the content management system to its highest potential requires discipline and scale. Choose an organization that can teach you business processes that can be repeated and scaled inside your organization.
Also, you'll need ongoing coaching to make sure the chosen strategy and system is working as advertised. Analytics, regular meetings, and milestones should be core components in the development relationship.
Does this all sound like more than you expected from a custom CMS development company? Maybe that's because you're used to hiring a variety of vendors, all with their own missions and strategies. And most likely you found that none were in sync and nobody provided you with a true roadmap. That's why we think it's best to hire CMS development services that include the top to bottom business plan modeling, system development, and ongoing support and training to keep your team on task (like Mequoda).
Key advice: Pick a CMS development service that specializes and aligns with all of your needs. If you need more than one firm, make sure you understand which of them will be helping you set your global marketing strategy. If you'd like to talk more about our all-inclusive custom CMS development services that bring you from point A (you are currently here) to point B (super profitability and passive income), schedule a time to chat.