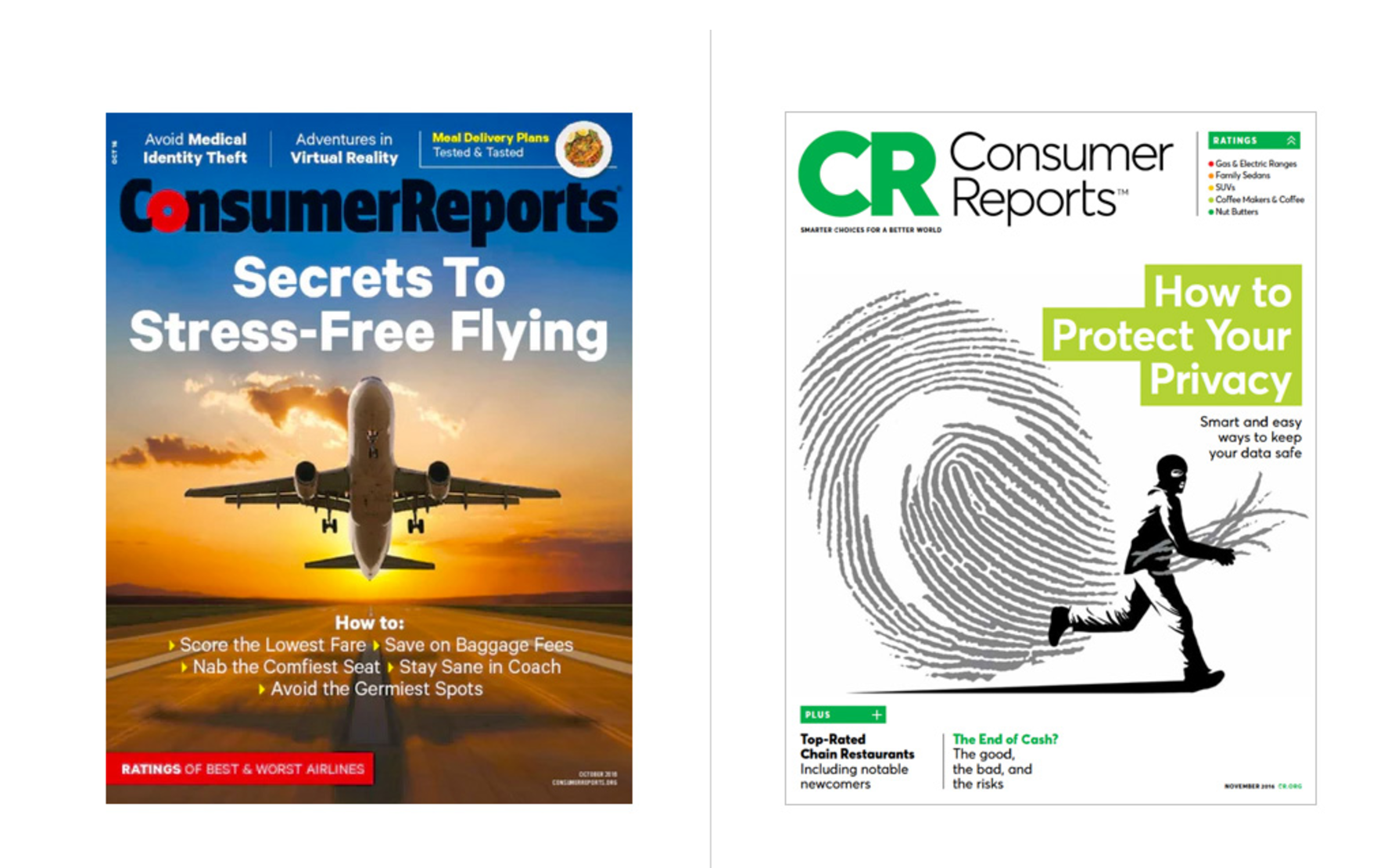 When print declines, Consumer Reports gets a web 2.0 makeover (wait, what .0 are we on now?)
When we heard Consumer Reports was undergoing a makeover it was music to our ears. Not because they have a particularly ugly publication or website, but because their reason, according to USAToday, is "an effort to to broaden digital readership…With fewer readers opting for print magazines, the changes are meant to widen its presence in old and emerging digital platforms."
Subscription Site Insider reports, "Consumer Reports is celebrating its 80th year with a redesign, complete with a new color scheme, rating system and tiered membership options. Many of the changes will roll out in the November 2016 issue, but others – like the membership tiers – are still in the works. Because Consumer Reports does not accept outside advertising, the redesigned will focus on appealing to the changing needs of its readers and growing digital readership. The magazine's last redesign was in 2014."
The iconic red and black logo we all know and love will be moving to a drastically different black and green logo produced by Pentagram in New York.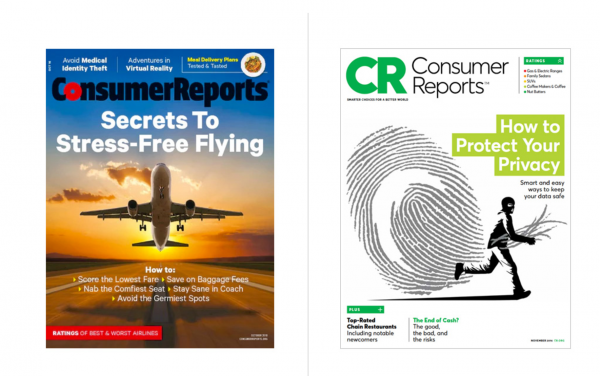 "Consumer Reports, owned by nonprofit Consumers Union, has about 7 million subscribers, including 3.8 million who buy the print magazine and 3.2 million digital subscribers. Its annual testing budget totals about $25 million," reports USA Today.
A major focus of the redesign is pricing tiers. "In the spring of 2017, Consumer Reports says it will introduce various pricing tiers for "membership" subscription, including a free tier. It says it's still working on specifics. What's not changing is that reviews and ratings will continue to require a paid subscription. The free tier will continue to offer material on its free website, including stories as well as hospital ratings and their infection rates. It also plans to introduce a new online forum for users to share their experiences and reviews."
Video is another focus. " Like other news organizations targeting video fans and advertisers, Consumer Reports plans to make more videos and distribute them on new digital distribution points, including apps on Apple TV and 3D content in Oculus video. It will also introduce audio-based reviews for users of Amazon's Alexa.
"You're going to see us experiment in multiple platforms," says Marta Tellado, Consumer Reports' newest President and Chief Executive Officer.
What are your thoughts on the redesign?