How online publishers can leverage the smarts from our digital native children to build better businesses
"Online publishing" may be new(ish) to the publishing industry, but for a lot of new online publishers, it's all they've ever known.
Some of our largest competitors online have never sent a direct mail package and will probably never print a magazine or newsletter.
We call these new publishers digital natives because they started their businesses in the digital format. In fact, we use this same term to refer to our children who know Wikipedia like the back of their hands, and refer to encyclopedias as dusty outdated books in a library.
Digital natives may have a competitive advantage over us in some ways, but in most ways we are all competing in the same space, with the same tools. Often times, we have more resources available to us and are able to do even more than our digital native competitors.
So let's give an example here. Gary Vaynerchuk is a digital native, and his Wine Library TV show garnered about 46,000 unique visitors every month up until he recently ended the series in order to pursue Daily Grape, a similar site with a daily publishing frequency.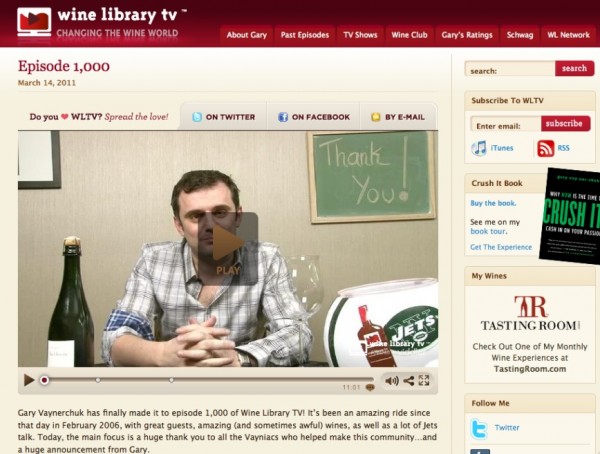 On the side of traditional publishers, you have Wine Spectator with about 60,000 unique visitors every month. Wine Spectator is not a one-dimensional brand. They have a magazine, blogs, videos, maps and tons of resources for magazine subscribers even including "Wine Spectator School".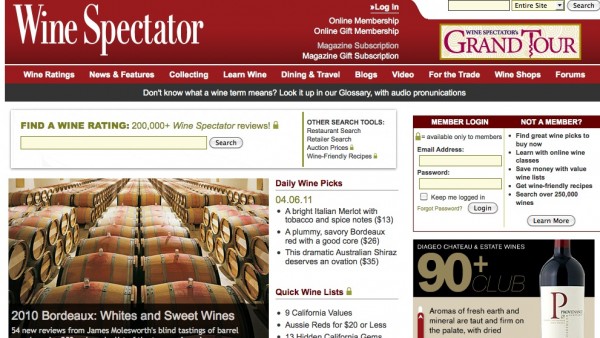 Both of these sites could take something from one another. Vaynerchuk actually did take a step in our direction when he launched a monthly newsletter with his new Daily Grape site.
So for the sake of helping you define a strategy for finding new ways to compete in your industry, what is it that you think Wine Library could do in order to share some of Vaynerchuk's audience?
Since both Wine Library and Daily Grape revolve around a single personality, you have to realize that Vaynerchuk is the reason why people visit his website, watch his videos, read his books and ask him to speak at conferences around the world.
So the simple answer here is: find a personality.
Since finding another Gary Vaynerchuk would probably be a hard one to find, they might also leverage what Vaynerchuk gives to them, which is his love for Wine Spectator on almost every episode. He's mentioned that reading Wine Spectator in his father's wine store is what got him started and he consistently mentions their ratings in almost every single video he posts.
If Wine Spectator could garner the same appreciation and get more from Gary, they might have a solid relationship there.
So this article is really just to spark your imagination on how you can leverage what your competitors are doing into your own business model, and let's think about what Wine Spectator could do. Ask Vaynerchuk to become a monthly columnist? As him to host a weekly or monthly show on the site? Do a series of video or audio interviews with him? What could you come up with if you were Wine Spectator?
Here's another example for you.
Take a look at Rhode Island Monthly, the food and culture magazine for Rhode Island residents. You probably have a similar magazine for your state too, right?
Rhode Island Monthly, like most magazines, depends heavily on advertising revenue. Trying to get local businesses to spend money on advertising in this economy is already a struggle.
So imagine their concern when Groupon popped up and local businesses started moving their focus toward Groupon daily deals instead of placing ads in magazines? Big problem for a magazine that depends on advertising dollars.
Smart little whips they are, they went ahead and launched the daily Rhode Deal, a Groupon-style daily deal for local businesses. Brilliant.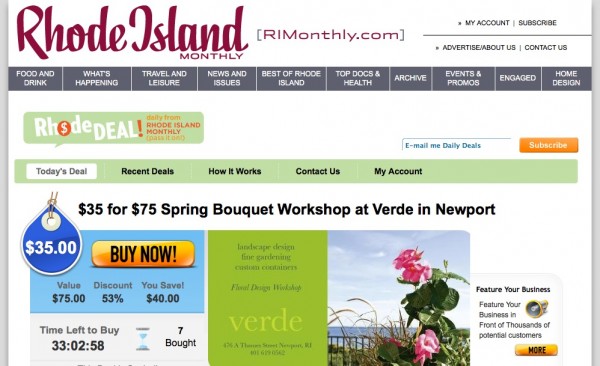 The point here is not to be scared of your competitors. If they're doing something better than you, then just find a way to do it better than them. That's just good business. If you can't, then find a way to use them as a resource. That's just smart business.
Like they say, in a lot of cases, our digital counterparts are more afraid of us than we are of them.