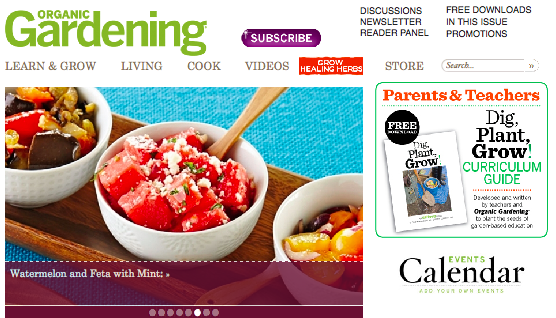 The ever-changing digital climate requires publishers to make changes, too. Rodale is the most recent publisher bringing a major change to its oldest magazine.
As New York Post reports, "Rodale, in the midst of the category's rapid rise, said Friday it will rename its 72-year-old Organic Gardening title to better compete in the red-hot niche."
Rodale's Organic Gardening will be re-launched in February/March 2015 as Rodale's Organic Life.
The niche of organic lifestyle publishing isn't a vacant one. Hearst's Dr. Oz The Good Life and Naturally, Danny Seo are already popular publications making waves.
James Oseland, who will be overseeing the publication, said that Rodale's Organic Life "will be a print and digital brand like no other. It will be a community, a clearinghouse of beautiful, authoritative information that will weave together food, shelter, gardening, wellness and good living."
To read more about the relaunching or Rodale's Organic Life, visit the New York Post article.