2013 revenue up 45 percent driven by strategic business planning services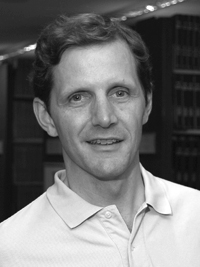 After three years of single digit revenue growth, I was beginning to wonder if Mequoda Group was a mature company. While we had experienced double-digit growth from our launch in 2004 through 2009, things had certainly settled down.
Working the SIPA network
I began asking colleagues at SIPA what they thought about our strategic situation. Several, including Ed Coburn and David Foster, told me they believed we had simply hit a plateau. David was more specific. "You're an officer short of a full deck," he told me. With that thought in mind, this time last summer, we hired Ed Coburn as a part-time advisor.
As of July 1, Ed has expanded his part-time role into that of a full-time partner at Mequoda Group as Chief Strategy Officer and Lead Consultant. With year-over-year revenues up more than 45 percent, we are bullish about his ability to help us keep growing, and we now find we need his management expertise to handle the workload his strategic vision has helped create.
I will share what Ed has brought to the party in terms of our business strategy in a minute. First, let me share a little of his background and how we got to know each other.
All about Ed
While I've known Ed for more than two decades, it's only been during the past five years that I've had an opportunity to work with him closely. Ed was an officer at SIPA when I joined the board there five years ago. He and I also found ourselves both serving on the advisory board for the Program on Negotiation at Harvard Law School.We often laughed about the fact that we saw each other mostly at board meetings, even though we live less than 5 miles from each other in the suburbs of Boston.
Ed's background includes stints as publishing director for Harvard Health Publications, and executive positions at Cutter Information Corp. and Cahners Publishing Company as well as co-founder and Managing Director of Circadian Information.
I remember hearing a talk he gave years ago at an industry conference about how entrepreneurial businesses grew. He described the process of building an executive team for a new start-up  that often had the owner in most if not all the senior positions. Then to facilitate growth, the owner would hire experienced professionals to replace himself in position after position. "Hire to your weaknesses," said Ed, "and you'll grow faster."
He concluded by noting that after replacing the department head the owner was most capable of filling in for, he or she would find themselves in the position of "just" being the Chief Executive Officer. I've repeated this advice with success to many of my consulting clients over the years as I've helped them grow their businesses.
Ironically, I now find myself hiring Ed as Mequoda Group's Chief Strategy Officer to replace me and what I believe is my strongest suit. And for the first half of 2013, I have ample proof that our growth is indeed accelerating.
The new Mequoda Pyramid
When Ed signed on last summer as a strategic business consultant, he helped us rethink our own business pyramid. New clients find us through our training services, and then hire us to help them create a strategic business plan. When things go well, the relationship then expands into system development and management consulting whereby we help them execute the plan we have jointly created. For 2013, we've already completed six strategic business plans, and had four clients enter the development process. Ed's strategic vision for us is working like a well-oiled clock.
Mequoda Training Programs
In addition to having ongoing access to Ed's strategic advice, he'll be taking over direct management of all training programs for the company including Mequoda Daily, Mequoda Pro, the quarterly Mequoda Intensives and annual Mequoda Summit.  He will also be managing the relationships we have with FIPP, MPA, SIPA, Folio Magazine, Niche Media and other industry organizations. In his spare time, Ed will also be working with a number of Mequoda clients as a strategic planning consultant. This may actually allow me to take a couple of days off now and then.
Drop Ed an email…
To read the formal version of Ed's role with us and his career history, take a look at his new author page on the website. I think it's safe to say that you can also expect to see Ed posting at Mequoda Daily from time to time in the not-too-distant future. If you'd like to welcome Ed to the Mequoda family officially, feel free to post below or drop him an email directly.