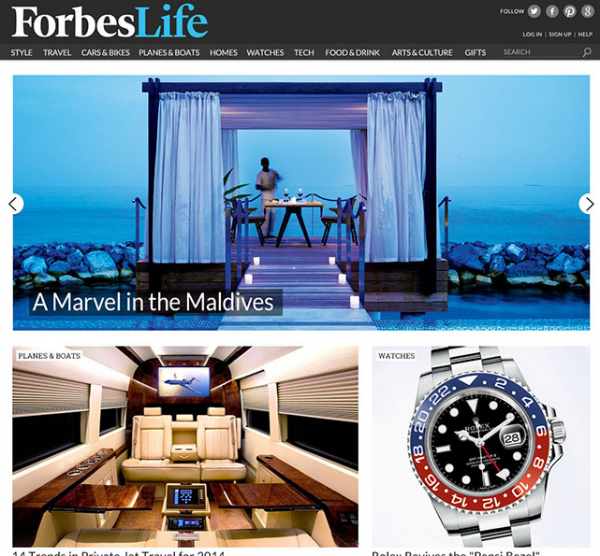 Forbes Media Chief Product Officer Lewis DVorkin quickly took to the website recently to address the magazine's digital future after its sale to Hong Kong-based Integrated Whale Media.
DVorkin assures his audience that the Forbes digital future is bright. Plans include ForbesLife, the luxury vertical that will launch on September 2, which will include the hiring of 150 new contributors.
BrandVoice, a "home page for marketers," will come in October. In addition, Forbes digital will redouble its efforts on mobile, newsletters, eBooks, and events.
"Release early, release often is a mantra we believe in, particularly for the most important digital screen on any news site. Before the year is out we'll begin to roll out our fourth or fifth version of an article page," Dvorkin writes.
"The update takes into account all we've learned about user navigation, Web design, display advertising (sold by our sales staff or on computer ad exchanges) and native advertising."
To read more about Forbes' digital future after its sale, visit Forbes.com.