AAA Northeast increases readership with a new subscription website leveraging the technology in Haven CMS
Your AAA Network, which is powered by our Haven CMS, has seen dramatic increases in website traffic in just its first six months of operations—five million page views to be exact—and recently won the award for Best Product Launch/Relaunch Success at the annual SIPA conference this June.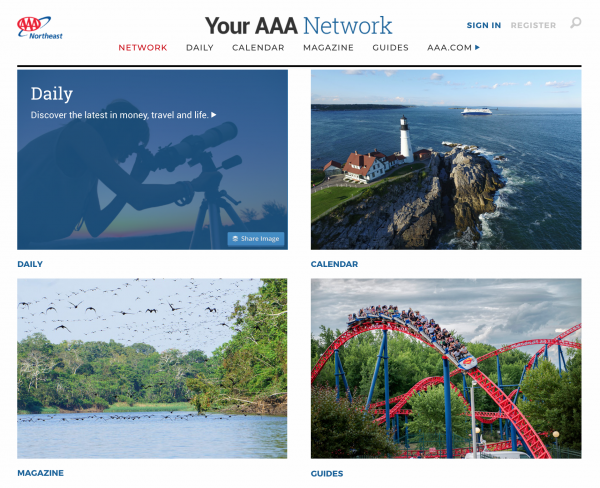 We love awards programs that reward performance as a significant criterion in the judging process. Our own Chief Strategy Officer, Kim Mateus, is a past judge for this program and can confirm that results drive the judging process. Nancy Brand, SIPA's managing director, says, "The winning entries truly embodied the spirit of the awards, which is to continue to exceed industry standards and set new benchmarks for performance."
[text_ad]
Prior to this new launch, AAA Northeast was posting one article a day on their blog, with a newsletter archive updated monthly, which garnered them 1.7 million page views in all of 2017. The relaunch for 2018 was quite robust with more than just a content management system, but also a new content marketing plan in place, plus a new events calendar and a series of free downloadable guides to help build their email list.
Now, on Your AAA Daily, there are several new articles posted every day mostly on travel, which suits the AAA audience perfectly. You can also find topics on "Life" and "Money" which tackle health, savings, and insurance.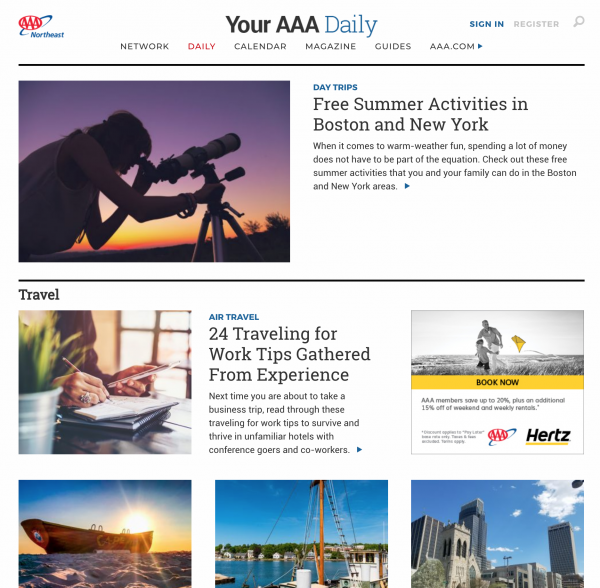 In an article with SIPA, Mike Dempsey, editor, digital publications for AAA Northeast says, "We're doing a multi-pronged effort, providing members with actual and quality information, in both print and digital." By giving information on automotive, government affairs, insurance and travel, Dempsey said they are also educating members on the benefits they have.
To create this content, Dempsey uses an internal content and design team of 16 producers, along with a freelance team, all of whom are following the same editorial process and coming up with topics based on keyword research.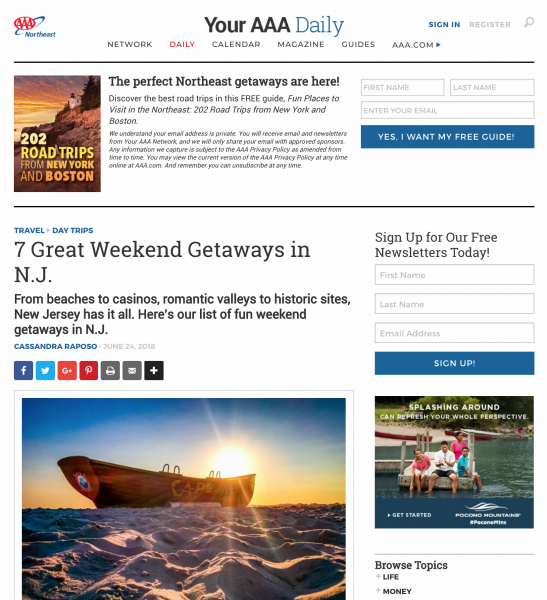 One of the best benefits of the website relaunch for Dempsey? "AAA Northeast immediately solidified itself as a digital content leader in the entire national federation of AAA clubs."
Mequoda Systems publishes and markets 21 special-interest media websites working with 16 different content producers that include magazine publishers, newsletter publishers, and membership organizations. If you'd like to learn more about working with Mequoda and Haven CMS, schedule a time to chat with a member of our marketing services team.