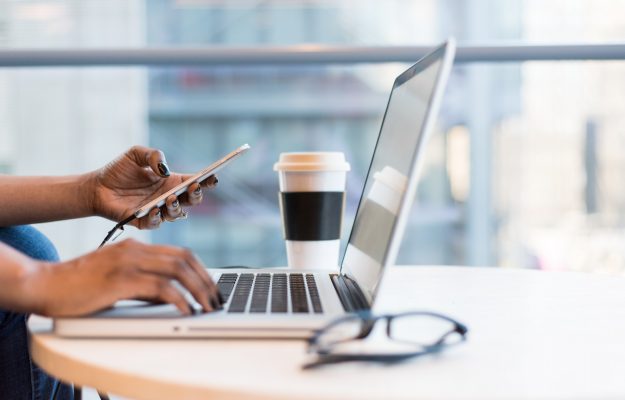 It's no secret that in the realm of publishing, there's a mix of sizes, from micro-publishing to legacy publishing, but we've recently become fascinated watching many of these micro-publishers blossom through the advancement of tools that allow them to actually make money doing it.
One such micro-publisher that has gotten a lot of praise due to his early attention to the COVID pandemic starting back in January, is Christopher Penn. He's a popular keynote speaker and expert in topics like social media, podcasting, and frequently hosts Facebook live sessions where he screen-shares and reviews trends in data.
When COVID first started making news headlines in China, Penn was one of the first on the scene to start collecting data and sharing it in an organized fashion, first on Facebook. He'd put together a list of links from reputable sources, and summarize them for the majority of us who were merely interested at the time. Thanks to Penn, we and more in his inner circle got our stock of toilet paper and other essentials early, a month before most people, just to be cautious (boy, we had no idea, did we?) His first digest was published January 27th which started with the line, "It's probably time to start making preparations." As a keynote speaker, I also recall taking note back on February 4th that he advised event planners to get event insurance and be prepared to cancel events.
As COVID took off and his infrequent "Coronavirus reading roundup" public posts became daily "Lunchtime pandemic reading", the updates started garnering more attention, and Penn, who already runs a popular social media email newsletter, started a new COVID-themed newsletter on the popular micro-publishing service called Substack. The "Lunchtime Pandemic Reading" newsletter is delivered daily during the week, and is free.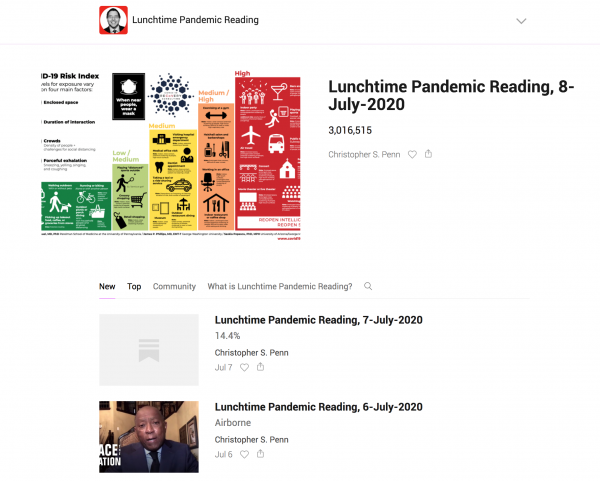 Like many news publishers, asking people to pay for COVID news probably didn't seem right for Penn, despite the obvious amount of work he puts into it. However, Substack itself does allow people to make money from micro-publishing and collect subscription revenue, their platform even allows you to have a paywall that separates free and paid content. Substack takes 10% of paid subscriptions, plus credit card processing fees, otherwise, the service is free if you only publish free content.
[text_ad]
Making Subscription Revenue Through Micro-Publishing
Digiday recently profiled a number of writers who are generating revenue through subscriptions to their Substack newsletters.
Alicia Kennedy, a freelance writer who was laid off, has a newsletter that focuses on culture, food, and politics. It generates around $2000 per month. According to Digiday, she has "more than 3,000 subscribers for her newsletter, more than 400 of whom pay $5 a month or $30 a year for a bonus Friday Q&A. The income means that Substack now functions as Kennedy's "anchor" gig, freelancer parlance for the recurring job that ensures you can pay the bills." Check out From the Desk of Alicia Kennedy.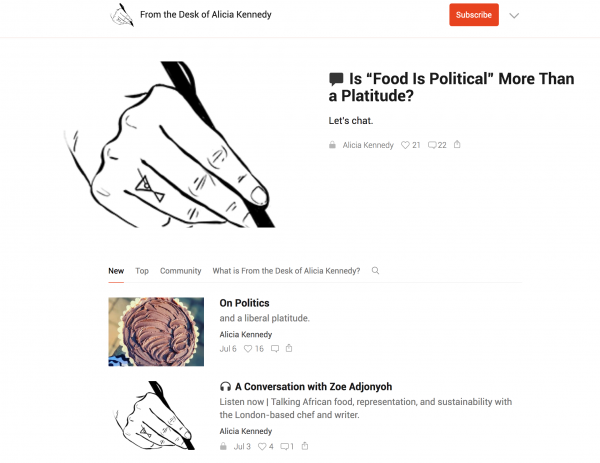 Luke O'Neil, another writer who lost his job due to budget cuts, is generating $100,000 (before Substack fees) on his Substack newsletter called "Hell World" which is basically a political-ish newsletter about how the world is going to hell. He charges $6.66 per month or $69 for a year.
Where it gets even more interesting is when it comes to collaboration. Digiday talks about Nathan Baschez (writer of Divinations) and Dan Shipper (Superorganizers) who "together created a third Substack called Everything, a bundle allowing subscribers to sign up for both of their newsletters. Within the first month, they grew together from 600 to 1,000 paying subscribers (the cost of the bundle is now $20 a month or $200 a year)." "Everything has joined the ranks of other news organizations forming on Substack, the first of which was the Dispatch, a conservative politics site that now has about 10,000 paying subscribers."
Substack says that on average for their most popular newsletters, about 10% of free subscribers turn into paid subscribers.
Other Micro-Publishing Platforms
Substack isn't the only micro-publishing platform. Patreon, TinyLetter, and Medium are also popular platforms that allow authors to create their own content subscriptions.
Patreon is geared toward artists and creatives, though it feels a little less grass-roots than something like Substack because the most notable winners on this platform are celebrities and musicians who already have a fan-base and want access to unreleased music, or private journals. In fact, a news headline that was born directly of Patreon is the split of author Neil Gaiman and musician Amanda Palmer, where it's reported that Palmer posted about it on Patreon to her loyal subscribers, before informing Gaiman.
TinyLetter is a little more suited to be compared to Substack, though it was recently purchased by Mailchimp, and the service is free. This isn't to say you can't make money running a free newsletter, but the subscription options aren't there.
Medium is the in-between, though it's a blogging platform, not an email newsletter. And for the most part, writers are publishing in other people's "publications" not getting rich by developing their own. According to J.J. Pryor on Medium, "only 9% of writers on Medium make more than $100 USD a month. That's 9% of an estimated 200,000–400,000 writers on the platform, amongst 34 million total members." Writers can earn money through Medium's Partner Program based on how much time people spend reading their content. So for example, if a paying member spent 10% of their time reading your articles, you'd get 10% of their subscription fees.
Micro-publishing strikes us as an important trend and incubator for independent publishers, not just single authors. It would be a great base to test a small publishing business, and then maintain your micro footprint in order to leverage up into an independent digital publishing and marketing system like the content publishers we work with. As we've mentioned, our content publishing partners have seen a 79% increase in subscriptions due to COVID, so there is an indication that a subscription business model is now more powerful than ever.
Do you have any experience, or know somebody who has used micro-publishing platforms? Share a comment below.