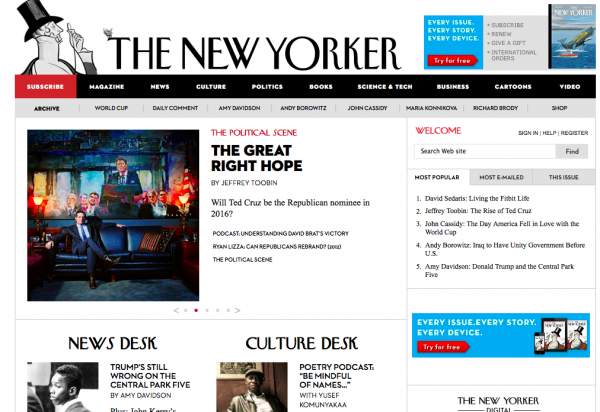 For the first time in its history, The New Yorker will feature a single advertiser "buying out" an entire issue.
Financial giant HSBC will sponsor this week's magazine, including print, web, tablet, and phone editions, according to Ad Week.
"HSBC wanted something that would be high visibility, would reach thought leaders and high net-worth individuals, and would really reframe the conversation about how people think about finance," The New Yorker's Lisa Hughes told Ad Week. "We brainstormed with them and came up with this takeover that takes advantage of every media platform."
The buy will feature eight print pages of HSBC ad content plus more in a subsequent issue, along with extensive digital reach, including native content produced by the magazine's in-house The New Yorker Creative Studio. In addition, HSBC gains access during the ad run to Condé Nast's Accelerator, which anticipates viral content and places ads accordingly.
This week's issue will be free to download via tablet and mobile courtesy of HSBC's full sponsorship.
To read more about HSBC's "buyout" of The New Yorker, visit Ad Week.