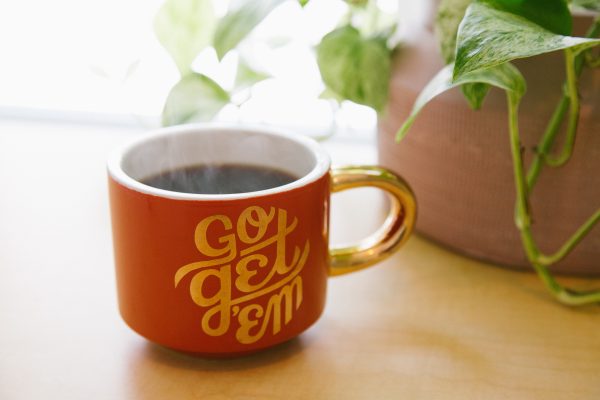 Why some multiplatform publishers outperform others, and how to change the game.
When we look at the most successful multiplatform publishers we know intimately, like our publishing partners and close colleagues, we are usually able to determine what sets them apart from publishing companies that struggle.
Even within our own Mequoda ecosystem, we have more than 60 special interest media websites, serving more than seven million daily email subscribers. Each month, our network welcomes more than 40 million website visitors. But these websites don't all run the same. Just like Ferrari, we can build the same car for everyone, but some win a lot more races. So why is that?
[text_ad]
Here are three reasons why some publishers often win:
Successful Multiplatform Publishers Have a Great Brand
A great brand image is earned through years of positive experiences with website visitors and subscribers. It requires consistently great content, products worth the money spent, and superior website and customer service experiences. Failure in any of those realms, and our brand will begin to tarnish. On that note, a lack of innovation within your brand, like hosting your content on a 2005 website, will slowly but surely degrade your brand. Having a great brand means those who engage with you leave feeling, intrigued, happy, satisfied, or all the above.
Successful Multiplatform Publishers Have Great Content
Part of having a great multiplatform brand is creating and delivering great content. After all, why get into the business of magazine or newsletter publishing unless your goal is to create content superior to all of your competitors. And this high bar for content can't only stick within your premium products, it should transfer to your online presence. After all, unless you are a major consumer brand, 90% of your website visitors may arrive on your website without knowing you. From your free content, they will determine what they expect from a paid product of yours. If you are only publishing filler and fluff on your free Portal, then readers automatically expect the same from your publication. Create a reputation of consistently high-quality content on every platform you publish.
Successful Multiplatform Publishers Have a Great Content Marketer
There's no denying that your brand and high-quality content are what make consumers happy, but behind every great magazine with substantial online traffic is a great multiplatform content marketer getting those consumers to a website. In our experience, the most successful multiplatform publishers have an outstanding content marketer setting the pace and leading the parade. They are capable of managing content for multiple platforms and distributing it to their audience in a way that feels unique to the specific users accessing them.
How to change the game
The key to all of the above is hiring the right people. And when it comes to hiring great audience development and content marketing people, it's not easy. But it's worth the wait to find the right person to lead the pack.
We have often said that trying to turn print editors into web marketers doesn't work. However, the opposite works quite well. We've seen it happen at companies like TIME, who promoted TIME Digital editor Edward Felsenthal to Editor-in-Chief in 2017, and by November 2018 was named CEO. TIME noted that he championed their growth from a weekly print magazine to a multiplatform news operation. He was no stranger to digital, as he was also the founding Executive Editor of The Daily Beast.
When they promoted him to Editor-in-Chief originally, outgoing TIME Editor-in-Chief Nancy Gibbs said, "He understands the social media environment, the visual enterprise environment, the immediate 24/7 metabolism of a daily news site, but he can also step back and conduct a deep conversation about longer issues that we can put on the cover this week."
Within a month, "TIME reached a record audience, finding more than 60 million unique visitors, a 37% year-over-year increase and the most traffic for any month in the brand's history."
When appointed as CEO of TIME, Marc and Lynne Benioff, Co-Chairs of TIME noted, "Under Edward's leadership, the TIME team has achieved strong profitability, created new products and now reaches the largest audience in its history, 100 million people around the world."
This is just one story of many where we've seen digital editors transform into incredible content marketers and brand leaders, who live on both sides of the print and digital table.
So why doesn't it work as well to turn a print editor into a digital editor and content marketer? Because those who come from the traditional world often treat other platforms identically, and if you don't manage each platform differently, they won't succeed.
If you are looking for a chance and need help re-organizing your team to fit the multiplatform publishing landscape, schedule a call with a member of our executive team. You may be able to leverage our marketing team to outsource some of your biggest marketing obstacles.
If you have already hired a rockstar content marketer, share your success in the comment section below and tell other publishers what they should look for in their next hire.