A strict set of guidelines to share with partners and advertisers when accepting third party email marketing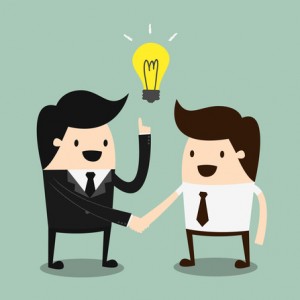 A few weeks ago, we got an email from Greg Krehbiel, Director of Marketing Operations at The Kiplinger Washington Editors, Inc. Like many publishers, Kiplinger works with partners and advertisers on promotional email marketing campaigns, and it's rarely a simple process.
Any publisher that accepts creative from outside their company can sympathize. Content for these emails often comes at the last minute, is not formatted, or if it is, it's using complicated cascading stylesheets that simply won't comply.
Being the guy he is, Greg shared with us the trials and tribulations of managing email swaps and promotional emails for their advertisers, and created a set of guidelines for these third-parties that you're welcome to adopt at your own company:
We do not guarantee results
We are happy to share our average open and click rates with you. As with all advertising, there is no guarantee that the performance will meet your metrics.
Delivery of creative
We must have all your creative — including the subject line, the html of the email and any image files — in its final form at least two full business days before the expected send date. Please make sure all your internal stakeholders have reviewed the creative before you send it to us. You're responsible for the creative being correct and complete when you send it.  
Seed Lists
If you want to send us a seed list and approve the message before it's sent, we need the creative and the seed list at least three full business days before the expected send date. Please be sure that the people on your seed list know that the point of the test send is just to make sure it works and comes through intact, it's not for you to revise copy, swap images, swap subject lines, etc.  There'll be an extra charge if you want to change creative/subject lines after the test send.
HTML
We are going to insert copy from your html file into our template with our introductory language at the top and our opt out at the bottom. We'll take the code between your <body> and </body> tags and drop that into a table in our template. Anything you have before the <body> tag will not be used. This is particularly important if you are accustomed to using style sheets in your creative. If so, please read the next section carefully. 
Style Sheets
Since we will not be using any of the code above your <body> tag, if you have included css definitions in the <head> area of your file, they will not be used and the email will not look the way you expect. If you want to apply style definitions to elements in your creative, use inline css only. That means the style definition must be included in every tag in the body of the message, like this.
<p style="font-family: Arial; ">
Simplicity is often the best choice. The more complicated you make your design, the more likely that it won't appear the same way in all email browsers.
There will be an additional charge if we have to reformat or clean up your copy.
Images
Please send us the image files along with the html. The images should be sized appropriately for the message. Do not resize the image in the html code. There will be an additional charge if we have to resize your images for you.
Opt out
Please do not include an opt out in your message. We are sending the message from our system so we'll use our opt out language and link. You may include your company name and address in the footer of your message.
Suppression Files
We can use your suppression file, but there will be an additional charge if your suppression file is larger than 100,000 names. We need the suppression file at least three full business days before the expected send date. 
Special Selections
We have the ability to segment our list in various ways, but there may be an additional charge for segmentation.
If you have any more suggestions for Greg and other publishers to add to their third-party email guidelines, please let us know in the comments!