Magazine events bring in user and sponsor revenue, and many publishers have made a profitable business model out of them.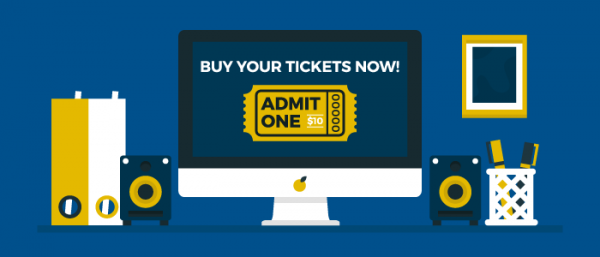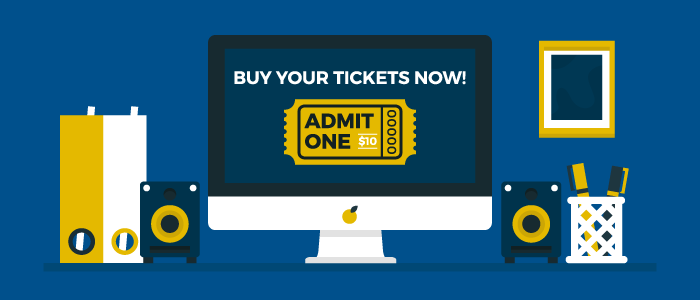 When we talk about multiplatform publishing, it's easy to jump right into the obvious choices: the ones with words, like books and portals and ebooks. But some of the biggest publishers I know have incorporated live magazine events into their product line, and many of them make a good living at it.
Take for instance, Harvard Law School's Program on Negotiation. They're a Gold Member client and we talk about them a lot because they're continually impressing us with how strictly they follow the Mequoda Method and reap the rewards of that discipline. They're an excellent mentor site for anyone launching a niche media event site.
As a publisher, PON's primary publication is a monthly print and digital newsletter called Negotiation Briefings. They also sell subscriptions to the Negotiation Journal and Harvard Negotiation Law Review.
[text_ad]
PON has also offered courses on negotiation and mediation for many years, ranging in length from one day to a complete semester. However, in 2009, at the height of the recession, PON was forced to cut back the number of its programs in the hope of increasing the number of participants. Both attendance and revenues continued to decline, however.
It was the addition of a well-designed event website using the Mequoda CXMS — as part of the introduction of the Mequoda Method — that pulled PON back to prosperity.
Today, PON's revenues have grown by more than 63%, its programs are filled to capacity and they've added new programs as well. Meanwhile, the cost of marketing via direct mail was 32% of the budget; today, their total marketing spend is a mere 7%, with all event tickets now generated from their own Mequoda portal subscription website (pon.harvard.edu) and their email list.
And one of PON's improvements highlights the most profitable advantage of event websites: exponentially increased global reach. Before the internet, international attendees comprised 20% of PON's total customer base, while today it's grown to 50%. Because PON is paired with a Mequoda portal subscription website and a newsletter subscription website, this makes them a portal / event / newsletter hybrid.
Selling event sponsorships
The cost of tickets typically covers basic expenses of a magazine event, like the venue, meals, marketing and logistics. But publishers have many revenue streams when it comes to magazine events. For large events, they can sell small and large sponsorships which may cover food, venue and swag. Sponsors pay for lanyards and tote bags, or placement in your swag bag that guests get when they arrive. Some publishers have expos and sell booths to sponsors.
Although our friends at Harvard aren't sponsor based, many magazine events are, like Farm Progress, hosting the Farm Progress Show, the largest outdoor farm show for North American and International farmers, ag businessmen and ag related companies. Live event sponsorship creates multiple revenue stream opportunities. You can promote these events within digital magazine publishing initiatives such as your email newsletter, online press releases, social media, and search engine optimization. In addition, because live events offer the highest level of enthusiasm and fidelity in your audience, advertising rates for programs and a myriad of accessories are consequently higher than those in your magazine or website.
What about selling access to digital magazine events?
Many publishers, and maybe you too, are trying to think of creative ways to market their products while spending less. A profitable option is a digital event – this could be a webinar, live webcast or audio conference.
Even though travel budgets are often tight, employers still need to provide education and training. Digital events are a great way to provide training to their entire staff for one low price.
And if you're doing live magazine events too, all of this live content can be recycled into live webinars. Or, you can create webinars that get recycled into your live events by inviting your speakers to take their presentations on the road.
Live events can be turned into on-demand video series that you can sell, or grant access to. You can also sell transcripts, and/or turn those transcripts into a series of articles to publish on your free Portal. They can serve as topic ideas for your managing editors when you're coming up with ideas for free reports and paid books, too.
Think of a live event like a long interview. You can clip and excerpt and get some of the best content on a topic when spoken live as a keynote, rather than attempting to button down an interview with some of the foremost experts in your niche.
To be successful, you will need an automated system to accept and track registrations, process payments, and issue confirmation emails with invoices attached. On the technical side of production, you have many style options including audio, web, streaming, video and on-demand solutions. The same content can also be used to produce white papers and live magazine events.
Will you add events to your multiplatform product line this year?
In-person anything is better than phone or email anything. A cold call could turn into a friendly conversation about the latest Game of Thrones, whereas a cold email could just end up in the junk box. An in-person business meeting is how real sales professionals close deals, not over the phone or through WebEx. There's nothing that replaces an in-person event when your goal is to build a connection with a customer, and that includes magazine subscribers at magazine events. They offer the highest level of interaction and fidelity.
Live in-person magazine events can be expensive but profitable products to add to your publishing brand wheel when you're a magazine. The risks are certainly high when you're renting a facility, paying for caterers and filling swag bags. However, done right, there are many successful magazine-owned events that generate revenue through tickets, sponsorships, and lead generation.