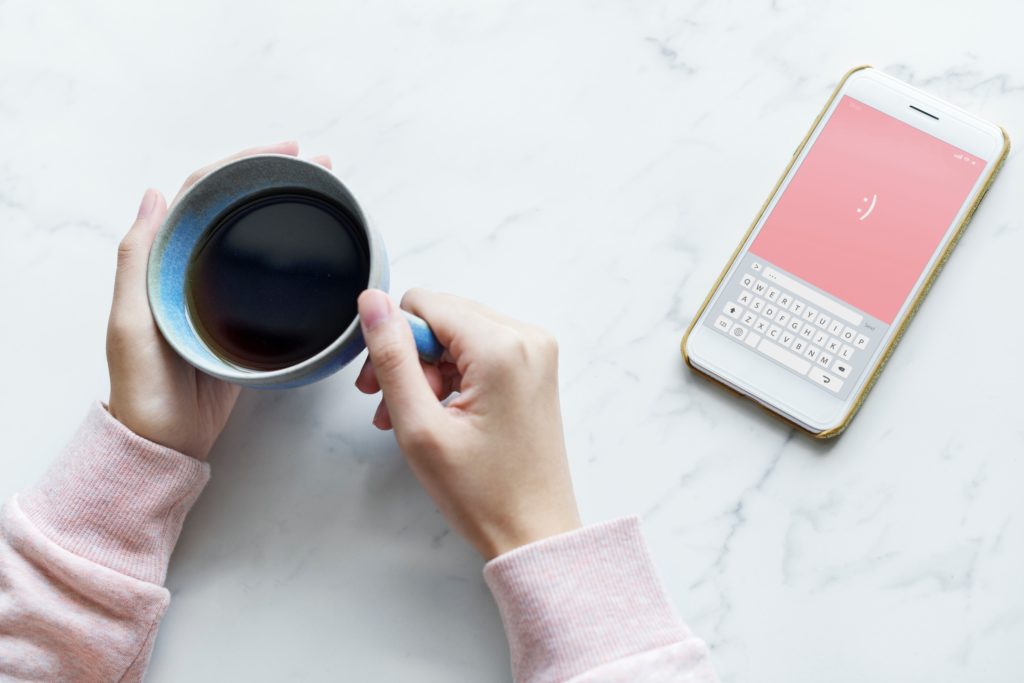 How the top magazine publishers in social media are leveraging three major platforms for magazine social marketing
According to the MPA's Magazine Media Factbook, 91% of U.S. adults read magazine media, but where do they read it? Right now we're working on our 2018 Digital Magazine Reader Survey, and social media is the second most used type of media to consume magazine content, with the website itself in first place, and email in third. So if users are investing so much time consuming magazine media through social media, which magazine social platforms should you be on?
It's true that there are new social platforms suitable for magazine content coming out every day. Even Snapchat has been out for some time, but it's far from one of the top magazine social platforms, and as its functionality has been adopted by Facebook and Instagram, its user base weans every day.
[text_ad]
Facebook, Twitter and Instagram share the majority of magazine social likes online. According to the MPA, Facebook accounts for 42.9%, Twitter 22.9% and Instagram 18.8%. Instagram, which is owned by Facebook, has actually risen the most in magazine likes by 10.4% year over year.
Based on their analysis, there is a clear perspective on the type of special interest publishers that should be on Facebook, or on Twitter. For example, business, tech, investing, and spectator sports had a much higher following on Twitter, whereas Facebook leads for motorcycle, automotive, boating, fishing & hunting and lifestyle publications. I think this is because Twitter is used most by the business and tech crowds, whereas I've never met a professional fisherman or car collector who actively uses a Twitter account.
National Geographic, according to eMarketer, is the #1 magazine brand across all networks, followed by ESPN and Vogue. Runners up are Nat Geo Traveler, Time, The Economist, Playboy, Forbes, People and Elle. This hasn't changed since the year prior, except the order but Nat Geo has reigned supreme leader for some time now.
So let's dig into the benefits of each of the top three magazine social platforms, and how some of our top magazine brands are using them to drive so much engagement.
Facebook
For any B2C magazine brand, Facebook is a no-brainer, and the MPA's data certainly agrees. While Facebook works and has worked for B2B brands, it's an ecosystem for lifestyle and hobbyists. Facebook's ad platform is by far the most popular as well due to its sophisticated targeting system and inexpensive options to "boost" posts for as little as a dollar a day.
The benefit that magazine brands have over other types of brands is that people "Like" pages because they want to receive content. They are subscribing to your updates, and because you're in the business of publishing, your goal of getting them back to the website is easy because that's what they expect from a magazine. Vogue, for example, has a post about Kim Kardashian's swimwear, and it says "Shop the birthday girl's enviable swimwear style here."
Not only are they sending traffic back to the website where they can convert visitors into email subscribers and magazine subscribers, but they are satisfying advertisers with page views, and affiliate links to specific items. Vogue publishes a strict schedule of every 30 minutes from midnight to midnight to their almost 9 million "fans."
All of this to say, that on Facebook, even if you don't directly say "subscribe to my magazine!" you are still sending traffic back to your website, and with the right website conversion architecture, you are doing just that. Vogue does, however, promote new issues when they are released but it appears that the majority of their efforts is simply getting people back to the website—not a bad plan for an ad-driven publisher.
Twitter
Twitter is a great platform for news, and as MPA's report pointed out, its best for business and news, which includes sports. So it's not a surprise that ESPN is at the top of the list, but although they do have a 20-year old magazine, most people think of their television presence first. Nevertheless, they pay plenty of homage to the magazine on their Twitter channel, which boasts 34 million followers and their posts get re-tweeted hundreds of times, whether it's an ode to a retired player (312 retweets) or most popular, where they quote tweets from professional athletes with photos and turn them into highly shareable media, like this one from Tony Hawk which got re-tweeted over 4,700 times.
Like Vogue, ESPN gives attention to their magazine by promoting the cover story, or the cover itself each month, although we do wish they actually linked to their web magazine, which does have a place on their website.
Instagram
National Geographic has the most Instagram followers of any major magazine brand with 87 million followers, and you're probably not surprised to hear that. They leverage the platform completely with stunning photographs from their magazine. In this example, animal photographer Vincent J. Musi writes an epilogue about a Boykin Spaniel in the most candid, social media kind of ways.
He writes,
"I'm pleased to share another short installment from my Year of the Dogs, a personal project celebrating the beauty and character of these amazing creatures we share our homes and families and lives with.
Those of you who think I plan out these dispatches well in advance will either be disappointed or pleased to find out that I don't. When I was in college, I for a short time worked as a disc-jockey in a radio station, back when you extracted vinyl records from their sleeves and played them at random and with abandon. My shift was from 11 pm to 7 am. Maybe that's why I never graduated.
I had every intention of posting a different dog today but when I woke my computer up to write, Millie was on screen staring back at me. Unlike me, Millie's educational background includes graduation from obedience class. She is conversant in a range of instructions, the most significant being "wait" which to be effective, is performed with an assertive voice and an index finger held within eyeshot.
Pleading, incidentally, does not work but was attempted numerous times before we understood that presentation is as important as the message.
She is a 5 year-old #BoykinSpaniel which is our state dog in my adopted home state of South Carolina and it may explain why you might see more Boykins than you want to if you follow me @vincentjmusi."
You'll find more personal stories of each photo, not excerpted from the magazine but personally written either by the photographer or by another member of the photography team which ads authenticity to each post and undoubtedly drives their massive Instagram following.
Surely you might be wondering what all this effort is worth to National Geographic, and how this somehow leads to the sales of their magazine. And Instagram is one of the few social networks where you're somewhat limited to direct promotion because links aren't clickable in image descriptions. So it's used primarily as a branding tool for a massive brand like Nat Geo, who needs little introduction.
For a small special interest publisher, we do suggest using the real estate in your bio to link to a subscription page, and to inject promotions to subscribe in your feed tastefully. Vogue, another magazine in the top five most-followed magazine Instagram accounts, posts the cover of the new issue each time one comes out. In this example, they write, "Amal Clooney stars on the cover of our May issue! She opens up about her fight for women's safety, how she balances work and fashion, and the moment George knew he wanted to propose. Tap the link in our bio for the full story. Photographed by #AnnieLeibovitz, styled by @tonnegood, Vogue, May 2018."
In the comments below, we'd love to hear how you are using magazine social media, and which platforms are performing for you best in your chosen special interest niche.
If you need some guidance in choosing how to leverage audience development strategies to increase the adoption of your web magazine, we'd love to chat. Please schedule a call with a member of our consulting team.