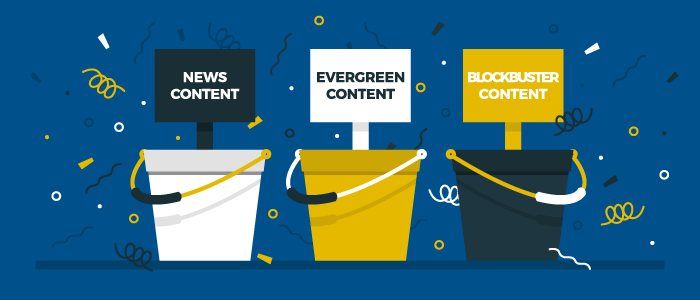 Major magazine publishers are getting hip to SEO, and just in time.
A couple weeks ago, Google's Penguin 4.0 update officially finished rolling out. Publishers who saw the biggest drops, if any, are urged to do link cleanup, as this is a big focus of Penguin.
Search Engine Land reports, "Those hit by any version of Penguin before — including Penguin 1.0 from April 24, 2012, through Penguin 3.0 from October 17, 2014 — should see an impact to their rankings if they made link cleanup efforts."
[text_ad]
Andrew Dennis reports, "This new version of Penguin devalues spam links rather than penalizing entire sites…When Penguin first launched, it was punitive by nature. If your site was affected by Penguin, your entire site was demoted in search — without clear explanation or instruction as to how to recover. The harshness of Penguin, combined with the misinformation surrounding the algorithm, created a negative environment and contentious relationships between business owners and Google." Something we can all be happy about is that if you make adjustments to your site to better your SEO (like fixing bad links), you don't need to wait for another official Penguin update to see results, it updates automatically.
It's no wonder the big guys like Time Inc. and Rodale are finally saddling up with search.
In a recent article from Digiday, Lucia Moses writes, "Just last month Time Inc. hired an SEO veteran, Jon Hawkins, to be its vp of growth, a new position at the corporate level that will put a significant focus on search. Rodale has also put more attention search in the past two years. 'We need to make sure we have a diversified amount of traffic coming in and have all areas of referral traffic growing, so when Facebook changes its algorithm, while it hurts, it doesn't cripple us because we still have a healthy amount of search traffic coming in,' said Beth Buehler, COO at the health and fitness publisher."
Moses continues, "Facebook now accounts for nearly 40 percent of referrals to publishers, roughly equal with Google, according to social analytics firm Parsely. But if Facebook has been a big source of traffic, it's been far from a reliable once. This past year, there was a 74 percent difference in publishers' best and worst month in terms of Facebook referral traffic, according to Chartbeat.Many also are dissatisfied with their ability to generate revenue from their content on Facebook and how the platform has responded to feedback and informed them of product and service changes."
In the same article, Time Inc. talks their first major steps toward SEO improvement. Moses says, "The New York Times last summer published versions of almost all its articles going back to 1970 in HTML, making them easier for Google to find than in their older PDF formats. The publisher saw an immediate lift in search traffic, said Justin Bank, deputy editor for audience development at the Times. SEO practices also have been baked into the editorial operations, with editors who track Google trends, map out keyword strategies ahead of big news events and update headlines as breaking news unfolds. While the Times has gotten attention for growing its Facebook traffic by double digits in the past two years, Bank said, 'We're very happy with our traffic from search,' calling search and social 'complementary to a very loyal, dedicated and direct audience that is our primary source of traffic.'"
All we have to say is … welcome to the party, Time Inc. Happy to assist if you need it!