Your multi-platform marketing automatically improves when you plan, build and optimize a successful multi-platform publishing business – the Mequoda way
Over the years I've personally worked with hundreds of media brands who have gone on to build multi-platform marketing and publishing systems. Many of them started with a single title and had revenues of just a million dollars per year.
The ones who succeeded followed the trends we had researched and taught to them and their teams, but we've seen far too many publishers try to go it alone, cherry-picking among our strategies and skills. These publishers are invariably surprised by their lack of success; the moving parts Mequoda has identified simply can't be separated from each other. And lacking the understanding of how they work together all but guarantees disappointment.
And, if you ever think about your exit strategy you probably already are very familiar with the reality of the marketplace.
Print publishers are selling for 1x or 2x EBITDA – if they can find a buyer at all. Growing multiplatform publishers are getting  6-12x EBITDA, or more!
[text_ad]
Most multi-platform marketing efforts fail without a system for creating new multi-platform products
If you plan to keep following along with us at Mequoda, one piece of content I really hope you'll read, if you haven't yet, is this: Understanding the Mequoda Method for Multiplatform Publishing .
Still with me? There once was a moderately successful publisher named Rose Harper. She's a bright, ambitious gardening expert with one platform — a legacy print magazine – and she recognized early on that she wanted to go digital and expand her platforms and her products. She came to Mequoda for help.
What did we do for Rose? We …
Increased the number of publishing platforms from one – her single print magazine product – to five, including web, app and print editions of her legacy magazine, a web portal, a free email newsletter, free reports, and even gardening tours
Increased her revenues from $13M to $37M in 5 years
Created a multiplatform gardening publishing empire that has made Rose's company the dominant publisher in its niche
Before I go on, let me explain a bit about Rose Harper and her company, Green Gardens Network. They're composites of many successful publishers – our clients – whose actual data we can't share. Her story is the result of our decades of experience in planning, business modeling, and website building – experience and data that not only makes us more successful than most consultants, but also allows us to leverage economies of scale in replicating the success of our clients.
So who does Rose represent in our composite case study of success? Here's just a partial list of the highly successful publishers on which Green Gardens Network is based and for whom Rose is the embodiment:
Active Interest Media
Agora Publishing
American Ceramic Society
America's Test Kitchen
Aspire Media
Biblical Archaeological Society
Business & Legal Resources
Capitol Information Group
Farm Progress Companies
Ogden Publishing
Prime Publishing
The Motley Fool
Vida y Salud Media Group
As you can see, the Mequoda Method works across all niches, B2B and B2C, and even non-profit organizations. It works for tens of thousands of publishers, editors, content producers and website designers around the world.
The only publishers it consistently fails for … are the publishers who haven't tried it. (Those who have, started out at the Mequoda Institute).
A successful multi-platform marketing and publishing roadmap
There are 7  strategies to successful multi-platform marketing and publishing that Mequoda has identified and documented:
Content Strategy
Audience Strategy
Revenue Strategy
Organizational Strategy
Technology Strategy
Measurement Strategy
Economics Strategy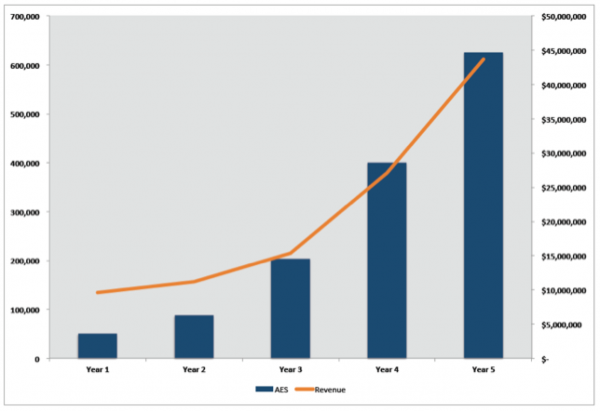 However, before you can become a multiplatform publisher and master each of these strategies, you need to get your team focused on ACEM metrics so you can understand the macro trends and figure out the downstream and upstream metrics that come together.
Attract: Mequoda will show you how you can attract more visitors to your online presence than you imagined possible. The myth that if you build it, subscribers will come, only works in the movies. This is the beginning of your sales funnel. The more interested people you attract, the more money you'll make.
Capture: Here's the unpleasant secret of modern digital publishing: It's almost impossible to become a millionaire selling premium products to random website visitors. Instead, Mequoda has developed a foolproof method for turning random visitors into eager consumers of your content – your free content – by converting them into your email subscribers.
Engage: Talk to your new best friends every day. Engage them with your brand through your daily contact, through your expertise, and through your amazing content. Mequoda has learned that the more you engage these people, the more likely they are to buy your paid products.
Monetize: Now you're ready to sell premium products – in multitudes. Your engaged audience is primed to buy, over and over again.
Your success in doing all of the above leads to a well-rounded business and ever-growing traffic. If you get this right, every part of  your business will grow accordingly – including profits.
Once a publisher has successfully mastered ACEM, they have a full-time role of adjusting to multi-platform marketing within their new multi-platform business model. To begin:
Review your existing content:
Understanding what new content you need to create and what can be repurposed is crucially important for creating an efficient and profitable multi-platform publishing business. Discover how existing content can be repurposed and reflowed for all your new platforms, from your portal to free email newsletters to web and app editions of your magazine.

Research your audience:
You must ensure that all your products and platforms are focused on the right people. Develop an audience profile, including demographics and search data to create an audience development plan so there's no crystal ball required!
Forecast your revenue mix:
Identify profitable new products like digital books, digital events and web magazines if you're product-driven and custom content for advertisers if you're sponsor-driven. Test with product pricing—using a proven successful strategy that too few publishers understand–and identify your costs, risks and opportunities so you know what you need to invest and can take advantage of the investor funds flowing back into the publishing industry again if that's what you need.
Redefine your organization:
You don't have to hire an army of new employees, but you do have to know how to organize the ones you have to effectively execute a Mequoda multi-platform publishing plan. Many publishers have organized their operations into silos that make a multi-platform publishing strategy hard, and more expensive, to execute – but we suggest a leaner, integrated, more cost-efficient model.
Select the technology to support your needs
If you'll let us, Mequoda will build a robust, customized digital publishing and marketing system for far less money and in far less time than other developers because we leverage existing software which has been built specifically for the needs of today's multi-platform publishers – our proprietary Haven Nexus System. Haven Nexus is a software-as-a-service (SaaS) tool built on an open source core, is compatible with WordPress plug-ins, and integrates with most major third-party solutions and services.
The system we build will be tailored to your needs and business goals, and best of all, we'll give you a fixed price bid – not just an estimate or hourly cost.  We can do so confidently because we have done many implementations before (and if you're talking to a system vendor who won't give you a fixed bid for something they say they've done many times before, ask yourself why they won't).
Not only is our system less expensive, it's also more effective. Unlike retrofitted websites with disparate systems that make customer service and reporting more difficult, Haven Nexus gives you a complete, central database that informs your marketing decisions and helps you maximize the lifetime value of each subscriber. We manage all the infrastructure, so you never have to look under the hood.
We've even identified the best partners so you don't have to research software, email, hosting, and other functions on your own, or take stabs in the dark. When you put your system management into the hands of the industry's only strategy-centric provider, your organization reaps the benefits of stress-free technology, content-focused implementation and ongoing profitability. If you need more convincing, here's why Mequoda is your best technology partner:
Identify the important measurements to operate your business
Believe it or not, many publishers don't understand which metrics and data are actually the most important to their business. With the constant flood of data they receive it's no wonder. Identify the right metrics and create a plan of action for what to do with the data once you have it.
Forecast your profitable economic strategy:
Without continually-growing earnings, pure-print legacy publishers will find few or no willing buyers for their businesses when they decide to exit. By becoming a growing, multi-platform publishing powerhouse, you can follow in the footsteps of your fellow Mequoda clients, who sell their companies for eight times their earnings – sometimes 10 or more times – instead of simply shutting down your company at a loss, or giving it away in a fire sale.
Leverage our proprietary technology for you
We oversee the complete implementation of your new technology, from website colors and fonts to Mequoda's information architecture best practices — everything you need to create an effective, usable website portal.
At the same time, your Mequoda system director leads the Mequoda team to help you put your new content plan into practice and train your team members in operating the Mequoda system. We support your team with training, data, and coaching on an ongoing basis to ensure your continued success.
These services don't have to be your specialties, because they are definitely ours. When you become a Mequoda Gold Member client, you can focus on your market and content, instead of software, web design or organizational strategy.
Schedule a call with us today, before you review one more disappointing quarterly report, or call one more meeting to fix problems you thought you already solved, or answer one more midnight call about a website disaster.
You can easily find consultants who'll help you build your audience, or develop a website, or create an email newsletter. But why not work with one who helps you create a comprehensive multi-platform marketing and publishing plan, has the ability and experience to effectively execute that plan with you – and has the track record of success to show for it?