When newspaper publishers close their doors, have they truly considered their ever-growing digital options?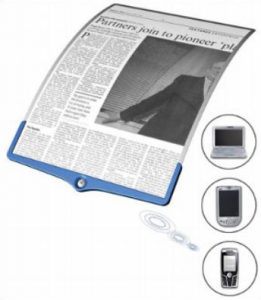 It's all doom and gloom in the newspaper industry right now, from the news that four Michigan markets will lose their newspapers, to the bill being introduced that asks newspapers be declared non-profit.
"We are losing our newspaper industry," said Sen. Benjamin Cardin, in reference to the bill. "The economy has caused an immediate problem, but the business model for newspapers, based on circulation and advertising revenue, is broken, and that is a real tragedy for communities across the nation and for our democracy." [source: AP]
That's all well and good, but instead of going the "Print or Die" route, they might take notice of speculators who note that printing the NYT costs twice as much as sending every subscriber A free Kindle.
We had the same thoughts when the Amazon Kindle first came out:
At $399, Amazon's Kindle is a bit pricey for all but the most avid early adopters. But if the newspaper publishers themselves bought the devices, and gifted them to subscribers, they would save a fortune on the materials, manufacture and delivery of the traditional, physical newspaper product. An Amazon Kindle in the hands of every newspaper subscriber would pay for itself in short order.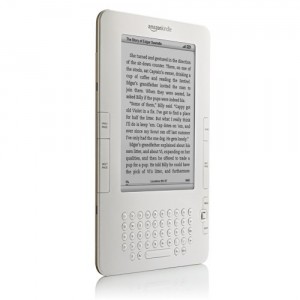 The publishers that control the medium — in this case, the wireless delivery system and reading device — will survive the media wars.
Previously, pundits would say that freedom of the press belongs to those who can afford a press. In the future, at least some of the power of the First Amendment will reside with publishers who can control the pipeline, or wireless reading device network.
Look for additional partnerships and alliances between Amazon, wireless networks, and traditional print publishers.
Let's discuss for a moment on this. First of all, the NYT isn't going out of business any time soon, and they're the ones who would be able to afford sending a Kindle in exchange for a digital subscription.
Can smaller newspaper publishers afford to offer this trade-off within their print model? Possibly, it's up to them to discuss, survey their audience and decide on a solution. The complication still lies with ad sales, brand recognition, and those people who still want to carry a newspaper under their arm.
Why it's OK to go digital when print fails
Instead, when times get tough (and they're only getting tougher), newspapers might consider going digital only, like Seattle Daily. I'm increasingly surprised at how many print publications choose to close rather than make the switch to an online business unit.
Once a newspaper has converted, can't they still take advantage of digital readers and online subscriptions? Call it "going green" if you'd like, but don't give up. Digital is increasingly becoming the platform of choice.
According to a recent Time article, "Martin Nisenholtz, who oversees the far-flung digital operations of the New York Times, said the Kindle has been a "surprisingly successful" platform for his newspaper." This is an addition to the popular (and free) NYT iPhone app.
In other words, people are still willing to pay for content; they just want it on the platform they prefer.
Will some still opt for the free information they can get via the iPhone app? Sure, but they're the same people who wouldn't have bought a newspaper to begin with.
Let's talk devices – Amazon Kindle, Sony Reader and the Apple iPhone…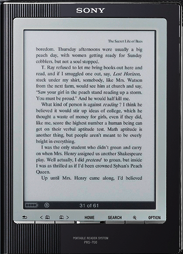 The Sony what? Oh right, the Sony Reader came out way before the Kindle.
It's possible that the Sony Reader is about to make a grand re-entrance now that they've struck a deal with Google Books. The deal actually has nothing to do with newspapers though.
Instead, it offers those with the device, access to 500,000 books that were written before 1923. In other words, their collection of books that are already open to the public domain.
Nonetheless, it's enough to perk up the ears of a few avid readers, but Amazon Kindle is the device newspaper publishers should focus on.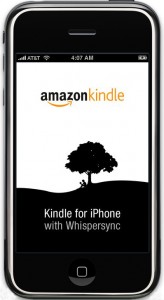 As for the Apple iPhone, are you aware that the Amazon Kindle iPhone app is free? This means that you don't even need to have a Kindle in order to view and subscribe to their content. This is in addition to a handful of other e-reader apps that newspapers might partner with.
Those newspaper publishers thinking that many readers won't dish out $359 for a Kindle might consider the 17 million iPhone owners when making their assessment.
What do you think? Should newspaper publishers consider their digital options?