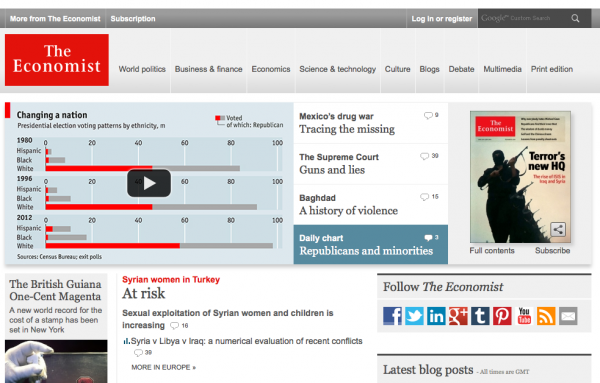 Publishers' sales teams are facing challenges when it comes to the tech side of programmatic advertising. In response, the Economist Group has joined The New York Times, The Washington Post, and Meredith in bringing in "programmatic czars" to help with the transition, Digiday reports.
With programmatic spending estimated to hit $32 billion by 2017, publishers like the Economist Group want to ensure that their sales staffs are educated on working with trading desks and aren't living in fear for their jobs.
"We've come to learn there is a very steep institutional learning curve that we need to go through before we can say we are programmatic-enabled and our sales team is comfortable selling and executing programmatically," the Economist Group's Ashwin Sridhar told Digiday. "The role of  the salesperson won't be eliminated. There is still going to be the need to relay the narrative and value prop of buying media on a specific publication. We bring in extraordinary, talented sales folks to do one thing – sell."
To read more about the Economist Group's approach to programmatic ad sales, visit Digiday.