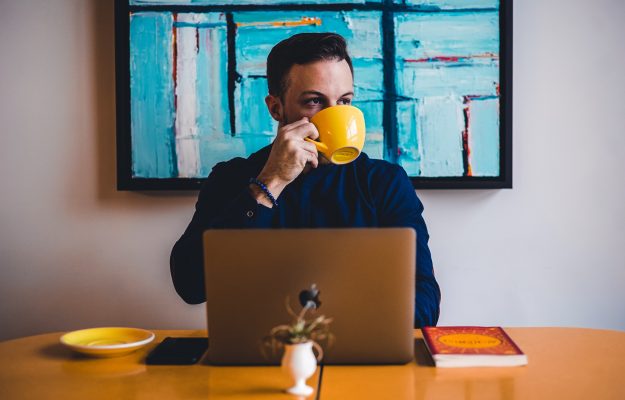 Live events came to a complete halt in 2020, and the verdict is still out for next year. On the bright side, what many event organizers learned this year is that people are more willing than ever to attend an online event. And as life returns to normal over the next year or two, there may still be a segment of people who prefer not to travel, but still want to attend events. This is where the benefits of webinars come in.
Easy access, less overhead, analytics…these are just a few benefits that come to mind.
They're not exactly the same as in-person events, of course. What in-person events offer that webinars generally don't, is a sense of connection. But if you can cater to that by offering an open dialog Q&A with a good moderator, then 60 to 90-minute webinars may become a profitable revenue stream for you.
Who Attends Webinars Now?
According to a poll by Hubspot that surveyed 400 people of all ages and career levels, 27% said they'd attend a webinar for a passion or a hobby (craft publishers, pay attention), 24% said they'd attend one purely for entertainment, 18% said they'd attend one for their job or career, and 22% said they'd attend one for all the above reasons.
In regards to format, 30% of participants in that same poll said they wanted to attend a webinar that would teach them to do something specific. This isn't surprising, but it does give us a bit of info that should help title your webinars. Instead of the broad approach, a more specific approach may appeal to attendees better. The least amount of interest was shown for a Q&A with an expert (8%) and a "broad topic" (12%).
Unsurprisingly, since this poll was taken in 2020, the engagement tool that respondents wanted most in a webinar was direct communication with the host, and the least-wanted feature was embedded video — also not surprising. They want to see real faces, they've been watching enough videos on YouTube since March.
Adopting the webinar revenue model to replace or complement live events in 2021 seems like a logical direction for publishers who host events. The benefits of webinars are endless.
In the past, webinars were generally one-way conversations, with a presenter hosting slides and audio. In some cases, hosts may have opened the webinar up to discussion, taking questions that are typed into a chat box.
Webinars have vastly improved since then, and in fact they've improved just in the last six months due to the sheer volume of people adopting these platforms. These platforms range from the most basic and user-friendly Zoom platform, to dynamic attendee management tools like Whova, which integrates with Zoom, and Hopin which makes it easy to host breakout sessions and networking events virtually.
The Benefits of Webinars in a Nutshell
There are a number of other reasons to consider webinars now, other than better technology and people's willingness to pay for and attend them, such as:
Revenue. You can't host live events, right now, plain and simple. But you can fill a computer screen of pixels with participants online and generate revenue with minimal expense.
Ease. The majority of people are visual learners, making it the ultimate medium to teach.
Accessibility. You can reach more people online than you can in-person, which means you'll attract more attendees. It may also be easier for you to snag a high profile speaker for a webinar or a digital event than it would have been to get them to travel and commit more of their time to attend a live event.
Product Development. The technology to record webinars is a part of most webinar and live streaming platforms, making it easy to sell the videos individually, or as part of a membership library later.
Analytics. Many platforms can give you data about your attendees, such as who attended and how long they participated.
The cons of hosting webinars are virtually non-existent. The one problem with webinars is bandwidth. How good is your speaker's connection? If they start clacking in and out, how will you handle it? What if they get disconnected? What if you get disconnected? The good news is that everyone is used to webinar hiccups and are pretty forgiving, so having a few canned jokes, or keeping it lighthearted and being willing to laugh it off may be all you need to save the day.
The webinar business model is very profitable and offers perfect products to promote via email because they are timely and are delivered electronically. Although they used to be almost exclusively used by B2B publishers for several years, we're seeing more special-interest B2C publishers moving into this format.
If you're looking to build a new revenue stream using webinars, or are looking for new ways to promote, structure, and market your existing digital events, schedule a time to chat.