Digital publishing news for August 20, 2013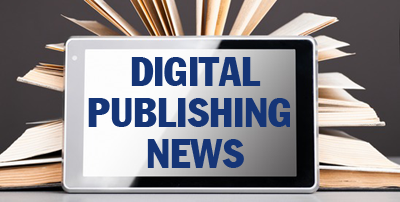 The latest PPA figures are out. So how did digital magazines fare? The Guardian has all the details. Ami Sedghi writes, "At first glance some of the figures look very promising. Monthly title, BBC History, has recorded an astonishing 693% rise in digital circulation on the year and fashion bible, Vogue, has seen theirs jump up by just over 463%." But it turns out that when compared to their print circulation, digital editions are a tiny portion of overall circulation. Sedghi adds:
So although Vogue, for example, has recorded a boost of more than 400% on its average monthly digital circulation, these figures for January-June 2013, only constitute 3.8% of their total combined circulation. In fact Vogue's circulation combining both print and digital is down by 2.8% on the year. Despite the giant leaps in digital circulation for some publications, the results still fall far short of the gap created by the heavy decline in print circulation. In other words, the apparently huge rises in circulation of digital editions is not enough to offset the even bigger decreases of the print edition.
There were a couple of magazine that faired well in their digital circulation. Ami Sedghi writes, "Total Film and GQ have been praised with leading the way with a successful combined print and digital circulation. With a monthly average digital circulation of 12,280, Total Film receives 16.4% of their overall circulation from e-editions. Men's lifestyle magazine GQ also does well, having sold a monthly average of 12,231 copies digitally, although this only contributes to 9.4% of the monthly combined circulation."
[text_ad]
Can I Get that New Fiat in the GQ Edition?
AdWeek has a report on Condé Nast's latest brand extension. This time it's a GQ branded Fiat. Emma Bazilian writes, "Today, Condé is announcing a GQ partnership with Italian car company Fiat to launch a special edition model, the Fiat 500c GQ edition. The car will be unveiled at the Concorso Italiano auto show, which begins today in Monterey, Calif."
We also just recently reported how GQ will be opening a restaurant/bar in Dubai. Busy busy.
Meredith Gets a Thumbs Up
Media Daily News is reporting that Wall St. analyst Matt Chesler has raised its outlook for Meredith. Joe Mandese reports, As a group, Chesler noted that Meredith's print ad pages were up 6% in September, following a 7% gain in August. As a result of these trends, Chesler boosted his first-quarter 2014 ad revenue outlook for Meredith from +1% to +3%."
New Washington Editor at Harpers Magazine
minOnline is reporting that Andrew Cockburn has been named Washington Editor at Harpers Magazine. Steve Cohn writes, "Andrew Cockburn, a past Harper's magazine contributing writer on national security, became a "regular" on Aug. 13 with his hire as Washington editor. Highest visibility will likely come from his four-times-a-year Letter from Washington column that will debut in the September issue."