In the wake of Penguin 2.0, smart publishers are simply doing what they've been doing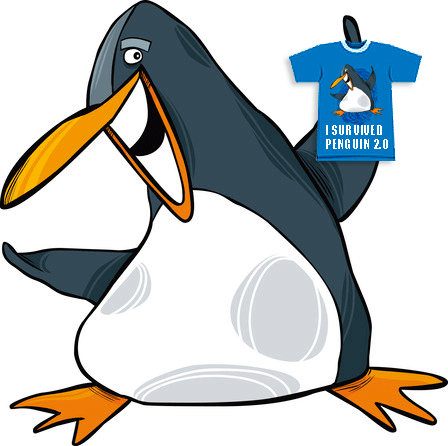 It was just a couple weeks ago that Matt Cutts announced Penguin 2.0 and made content publishers fear for their long-tail lives, as he often does, usually without so much of a warning.
In the days immediately before and following the release of Penguin 2.0, many of our Gold Members clients expressed concern about what exactly Google was looking for in their newest algorithm update and whether they would be affected.  Although Matt Cutt's video seemed pretty simple and straightforward as he explained what we should expect from Google in the next few months, it was never particularly specific.
More than anything, there are always more rumors and panic prior to an algorithm update. The panic is sometimes warranted and we're happy to have time to prepare. Other times, for  us "all white hat all the time" guys, it's nothing to worry about.
So far, the damage from Penguin 2.0 has been fairly insignificant for ourselves and our publishing clients. Reports from across the web aren't totally clean, but the consensus is an overwhelming whew!
As soon as Penguin "hit," CEOs were biting their fingernails, asking us to watch the numbers on their sites. And we did. Norann, our Analytics Program Manager, has been watching them closely every day and comparing them across a wide variety of sites, in all different publishing niches.
So far, nothing. Here's how we figured that out.
Norann waited a week until after the 2.0 dust had settled a bit to take a look at our Gold Member clients' organic search traffic on Google Analytics. Knowing that Google's wrath is swift and deep, we expected an immediate and obvious drop in organic search traffic for anyone who might be affected by this update.
After confirming reactions to Penguin across the web, it seemed pretty safe to conclude that if you didn't see an immediate and dramatic drop in organic search volume, your site was not penalized by Google for a Penguin 2.0 violation.
With that in mind, Norann set up Google Analytics to search the seven days immediately before the release (5/16-5/22) and the 7 days immediately following (5/23-5/29).
Next, Norann extended the date range for the 11 days before and after.  On the surface, it looks as though everyone is doing worse, but that's only because the "after" period includes 4 weekend days and the "before" period only has 3.  This second data set has no value.  It should be done at a 14 day interval to make sense.
Comparing organic search traffic for the week before and the week after Penguin 2.0's release we observed that all of our Gold Member clients saw either a healthy increase or very slight decrease in organic search traffic.  It looks as though Penguin 2.0 waddled right past Mequoda and our Gold Members.
Of course, I wasn't too surprised by the results of her analysis.  The Mequoda System is built, and its operators are trained to be, "all white hat all the time," and we work closely with our clients to ensure that they follow these best practices and remain mostly impervious to any penalties Google might inflict.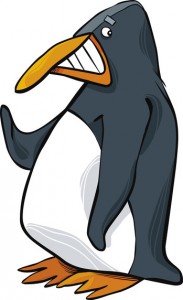 Penguin will continue to roll out throughout the summer, but to prepare, here are a few things you can start working on:
Remedy duplicate content. The Penguin 2.0 update allows Google to search pages even more deeply to determine not just duplicate, but deeply similar content. Try consolidating similar posts into super posts and setting up 301 redirects on old content that has been updated.
Focus, focus, focus. If you're a niche publisher, GREAT! Penguin favors niche sites, and looks to index these sites for the topics for which they're optimized. General-interest sites will have a harder time getting indexed for niche keywords better suited for the experts. And on that note, assign experts to each of your topics, because Google is honing in on consistency there too.
Speed up your site. If your site doesn't load quickly, it won't be read quickly, and it won't be indexed as well. To find out your site speed in Google Analytics, go to Content > Site Speed.
Delete spammy comments. There was a time when we let spam comments go through. For some reason, they were actually boosting rank for the articles. Since then, we've come to our senses, and even though we have no-follow tags on our comments, we've been swiftly removing spam comments and re-training Akismet. Let's separate ourselves from the spammers, shall we?
Pay attention to your links. In the recent algorithm updates, links have been criticized often. Google even introduced a disavow tool. Pay attention not only to who is linking to you, but also who you're linking to. If you have guest bloggers, make sure they're not sneaking in backlinks. There are companies out there who prey on guest bloggers and pay them money to insert links in the blogs they write for.
I'd like to know what kind of impact Penguin 2.0 had on your publishing business. If it had a negative impact, do you have any theories about why? Happy to speculate from afar, just leave a comment.